Who Are the 'Real Housewives of Salt Lake City' Rumored Cast Members?
'Real Housewives of Salt Lake City' is the newest to join the franchise and set for a 2020 premiere date. Which ladies are rumored to be a part of the cast?
Andy Cohen announced the Real Housewives franchise would feature a new area: Salt Lake City, Utah. While some are not excited for the new installation, others are curious about the successful Mormons' lives and how they'll interact.
The official cast list for Real Housewives of Salt Lake City hasn't been announced yet, but there are a few women who insiders have allegedly verified will be on the show.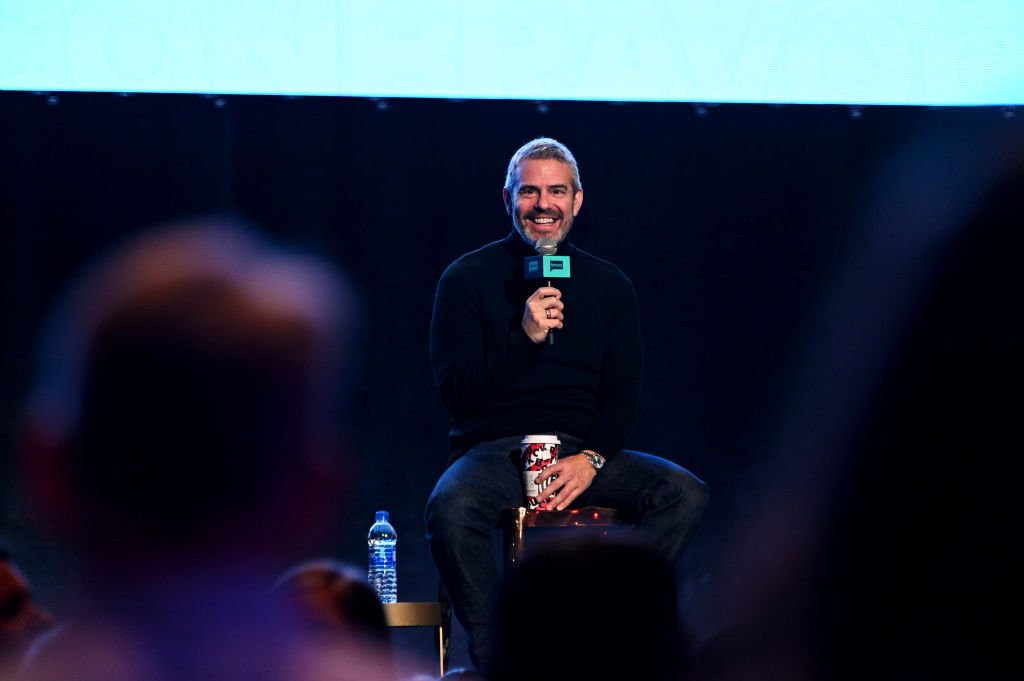 Lisa Barlow
Originally from New York, she currently lives in Utah with her husband and business partner, John Barlow. The couple has two sons, piano and basketball player Jack (15), and "animated storyteller" Henry (7).
Lisa and John were introduced to each other by Lisa's sister, who participated in the same Mormon mission as John, and they began dating in 2003. Four years later, they launched a well-known boutique tequila distillery, Vida Tequila. Even though the couple are active Mormons, they never looked at their business as a "bad" decision and are open with their children about the distillery.
Additionally, Lisa, a psychology and marketing major, owns lifestyle and marketing company, LUXE, and founded Main Street Park City restaurant, Silver, in 2011.
Their sons also have their own business, luxury men grooming line called Fresh Wolf Products. The successful family broke ground on their second massive home in Utah a few years ago.
Heather Gay
Co-owner of cosmetic medical practice Beauty Lab and Laser and co-host of the Live Love Lab podcast, Heather is passionate about women empowerment.
Her Instagram is private, so not much is known about her yet, including her marriage status. However, Gay seemingly has a 16-year-old daughter. She also attended Whitney Rose's vow renewal party, which should be featured on the first season of Real Housewives of Salt Lake City.
Angie Harrington
Owner of The Fashion Fuse, Angie shares seven-month-old son, Hart, with her husband, CEO of XANT.AI Chris Harrington. However, she shares two sons, Rome (14) and Cole (12), with ex Bret Engemann.
Bret was a quarterback for Brigham Young University, and Rome plays the same position as well. Even though Tom Brady is Rome's favorite professional quarterback, he wants the Dallas Cowboys to select him in the 2027 NFL Draft.
Bret's father is industry vet Karl Engemann who is the former vice president of Capitol Records, and he managed several careers, including the successful Osmond family. Karl also managed talk show host Larry King who married his daughter, Shawn, from 1997 to August 2019.
Meredith Marks
The award-winning celebrity-favorite jewelry designer has designed stars from Rihanna Real Housewives of New York's Tinsley Mortimer to The Bachelorette's Hannah Brown. Meredith's necklaces were also featured in a 2013 issue of Oprah Magazine, and she opened a shop on Main Street. However, her products are available in fine boutiques worldwide, including Neiman Marcus.
Meredith shares three children (Brooks, Chloe, and Reid) with CEO and Chief Merchandising Officer for Hilco Wholesale solutions, Seth Mark. It's unclear if the couple is still together because he seems to live in Chicago, Illinois, while Meredith is settled in Utah.
Their son, Brooks, recently released an exclusive jogging set and has a YouTube channel with over 60,000 followers. However, his account does not currently have any videos.
Sara McArthur-Pierce
The mental health advocate and life coach is also the principal and owner of Sara McArthur Design since 2017. She recently married co-owner of DAS Labs Supplements Kaleb Pierce in July of last year, and they don't seem to have any children together.
However, Kaleb does have at least two kids, Gage (third grade) and daughter Elsa (16), from a previous relationship. Her Instagram bio says she's a mother of six in total, so it's unclear who else she's including and if she has any biological children of her own.
Sara is friends with a woman named Connie Daniels, who Heather Gay introduced to each other, and she could appear on Real Housewives of Salt Lake City as a full-time cast member or friend of the show.
Whitney Rose
Often confused with a singer, Whitney owns a natural skincare line named Iris + Beau. She's married to Chief Sales Officer of controversial Mormon MLM company, LifeVantage, and the Provo natives share five children.
Their oldest, Austin, is 27-years-old and married to spa employee Samantha. McCade is 24, photographer Trey is 21, their only daughter Bobbie is nine, and youngest son Brooks is six years old.
The Rose's renewed their vows in celebration of their tenth anniversary, which fans should see in the upcoming season.
Jen Shah (Lui)
The Utah native is the owner of marketing agency The Shah Squad and has two sons with husband Sharrieff Shah Sr. From 1990 until 1993, Sharrieff Sr. started on the University of Utah football team as a safety before suffering a career-ending neck injury.
Therefore, he switched gears and is now the cornerback and co-special teams coordinator at Utah. Currently, in his eighth season, Sharrieff Sr. has coached NFL talent, including New Orleans Saint Marcus Williams.
Their oldest son, 25-year-old Sharrieff Jr., followed in his father's footsteps and also played collegiate football at the University of Utah but as a linebacker. He's currently in pre-med school. The couple also has a young son, Omar, but his age is currently unknown.
To learn more about these women, watch Real Housewives of Salt Lake City on Bravo in 2020.