'Real Housewives of Salt Lake City' Season 2, Episode 1: New Housewife, New Taglines, New Problems
Season 2 of The Real Housewives of Salt Lake City premiered Sept. 12 on Bravo. Find out what Jen Shah, Mary Cosby, Meredith Marks, Whitney Rose, Heather Gay, and Lisa Barlow discussed in episode 1. Plus, meet the new housewife who joins the RHOSLC this season, Jennie Nguyen.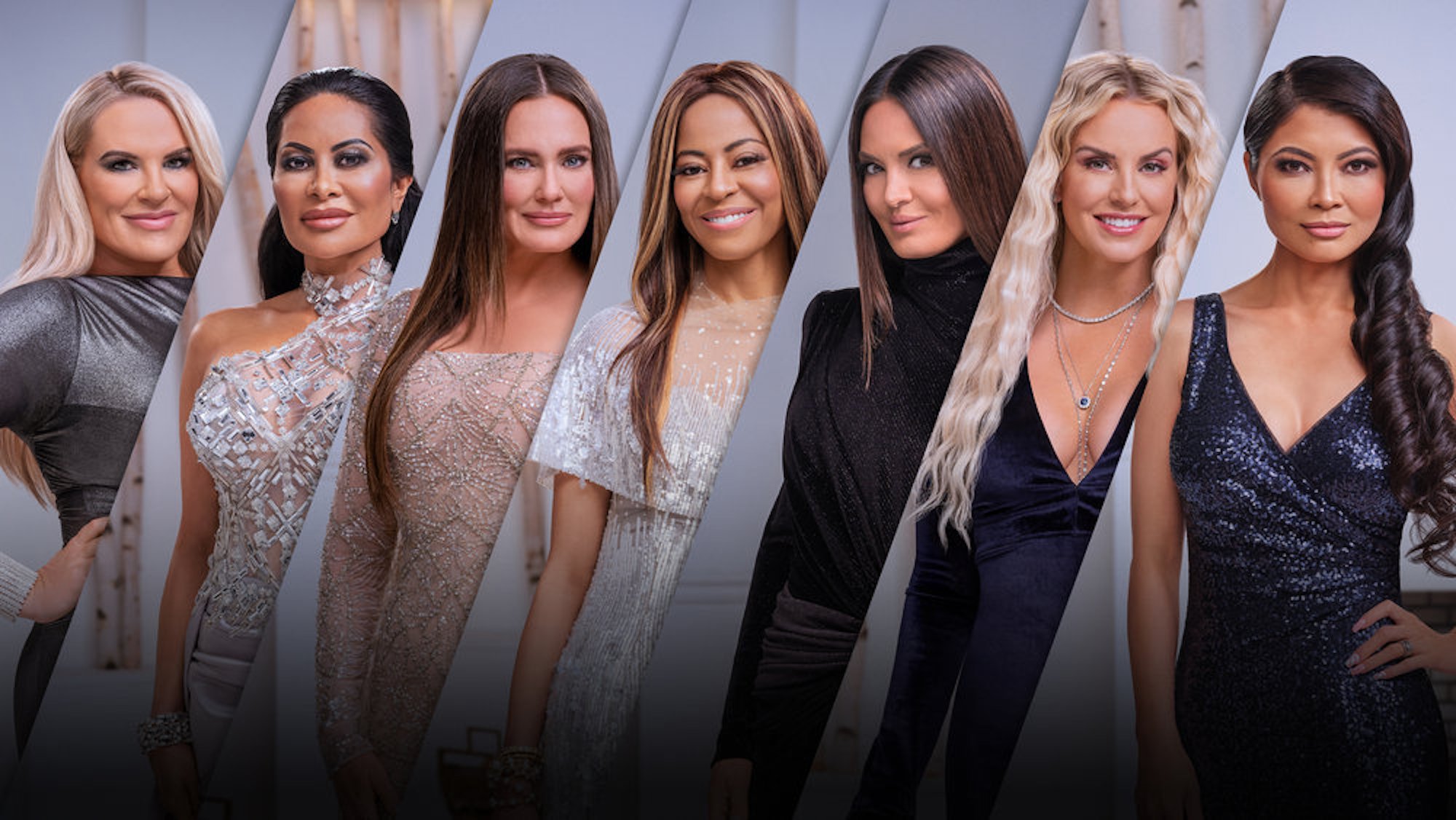 'Real Housewives of Salt Lake City' Season 2 introduces new housewife and new taglines
Jennie Nguyen is the latest addition to the Real Housewives of Salt Lake City cast. She has been friends with Lisa Barlow for over 10 years. 
"When I came from Vietnam, my father lowered my age two years so I could go to Kindergarten," she tells cameras. Jennie is 45-years-old, but on paper, her age is 43.
She shares her journey about leaving Vietnam and coming to America after being sponsored by a Christian church. Jennie converted to Catholicism when she met her husband, Duy. 
Jennie isn't the only new thing about RHOSLC Season 2. Each housewife also has a new tagline.
Jen Shah: "The only thing I'm guilty of is being Shah-mazing."
Whitney Rose: "In a town of beauties and beasts, there's only one wild rose."
Lisa Barlow: "You don't have to like me. I love myself enough for the both of us."
Jennie Nguyen: "I have plenty of everything — including opinions."
Meredith Marks: "I may be known for my ice, but I always bring the heat."
Mary Cosby: "If you come for me, I will send Jesus after you."
Heather Gay: "I was raised a Mormon, but now, I'm raising a glass of champagne."
Jen Shah's relationship with Sharrieff in 'RHOSLC' Season 2
In the season 2 premiere, Jen admits she and Coach Shah almost got a divorce because she wasn't telling him how she was feeling. "He had already reached out to a divorce attorney," she tells Lisa in the episode.
Their 26-year marriage almost came to an end after Jen continued "getting angry and upset and lashing out to get attention from the people closest to [her]," which was showcased in season 1. Jen says her dad's death made her resentful toward Sharrieff, but they're working through things in couple's therapy. 
Mary Cosby starts a podcast
Mary explains how she started "talking to herself in quarantine" in the season 2 premiere. Her husband, Robert Sr., was living in Florida when the pandemic hit and feared traveling back to Salt Lake City because of it. Despite living with her teenage son, Mary says "he's a teenager," implying he didn't want to spend time with her.
So, Mary started a podcast. In the episode, she and two men, Sean and Lenny, are seen praying and discussing religion in the 21st century on the Talking Facts With Mary Cosby podcast.
Meredith Marks on her friendship with Jen Shah 
In the RHOSLC Season 2 premiere, Meredith and Lisa discuss Jen. Meredith still feels some type of way about Jen's social media posts regarding her family. What's more, she doesn't understand Lisa's friendship with Jen, considering Jen's behavior.
"I feel like you need to give her a chance to make—" Lisa tells Meredith during their Shabbat dinner. "If I need to explain to her how I'm feeling from her behavior, then she doesn't understand the meaning of friendship at any level, Lisa," Meredith says. 
Lisa thinks if she can get Jen to apologize for what she's shared on social media regarding Meredith's family, then their relationship could heal. But at this point, Meredith isn't interested. 
"I fully respect Jen's feelings," Meredith says regarding Jen's posts that refer to her son Brooks as "elitist" and a "privileged twink." 
RELATED: 'RHOSLC': What Does Jen Shah's Company Shah Squad Marketing Do?
"But you can't use it as an excuse to mistreat other people," Meredith tells Lisa. In Meredith's opinion, Lisa doesn't want to acknowledge the posts. 
'Real Housewives of Salt Lake City' Season 2, Episode 1 highlights 
Other notable moments from the season 2 premiere of The Real Housewives of Salt Lake City include:
Meredith and Seth are in a better place regarding their relationship — "We've come out on the other side now." 
Whitney drops her step-son's birthday cake three times. 
Jen's Aunt Nani arrives with her two "bionic legs" not smelling like "hospital" — she passed away in June, according to Jen's tweet.
"She fills me up with so much friendship juice that I am drunk on it," Heather tells Whitney, Mary, and Meredith regarding Jen. 
Still to come on The Real Housewives of Salt Lake City: details regarding Jen Shah's arrest and the housewive's take on Mary Cosby being a "cult leader." Stay tuned to Showbiz Cheat Sheet for the latest on RHOSLC.