'Real Housewives of Salt Lake City' Star Jen Shah Sentenced to 6.5 Years in Prison
Real Housewives of Salt Lake City star, Jen Shah has officially been sentenced. The reality TV star has received a sentence of 6.5 years in prison. In addition to that, Shah has received 5 years of supervised release. Her case has been closely followed by many fans of the show since she was arrested back in 2021. But what exactly were the crimes that ultimately will lead to Shah's imprisonment? And how did she initially react to the charges that were brought against her?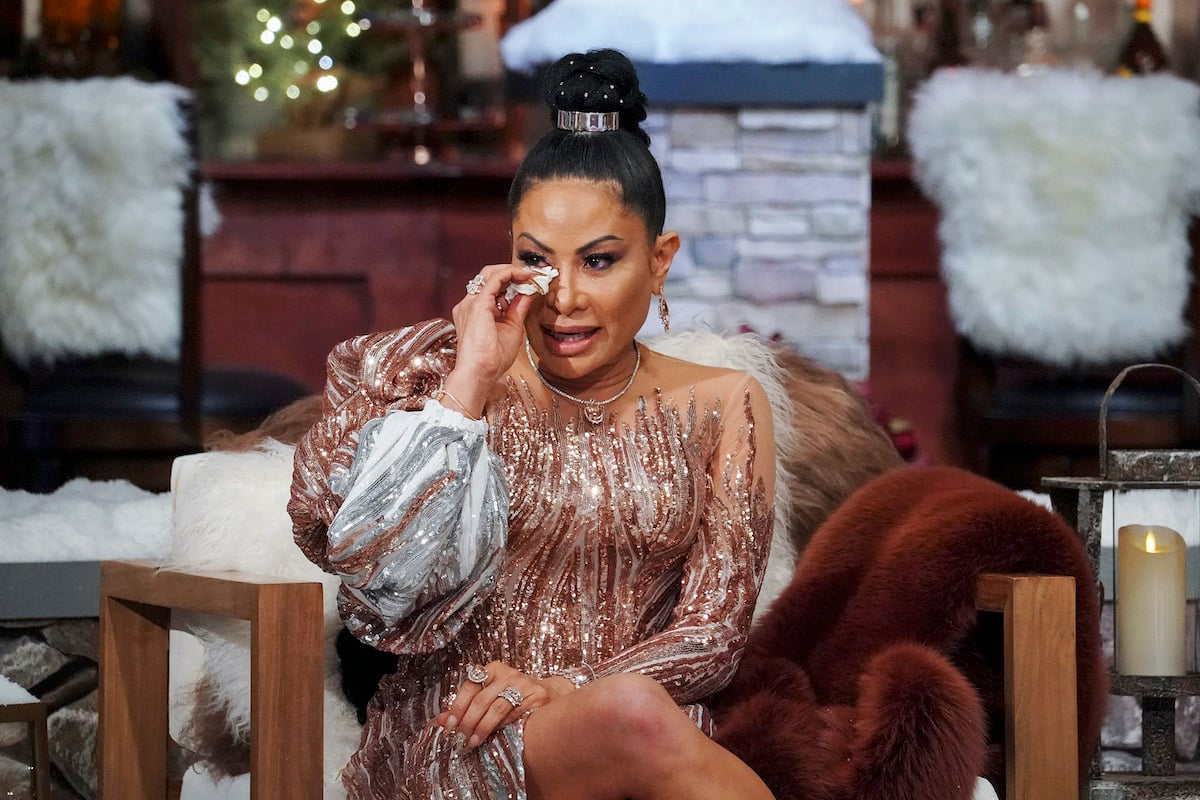 When was Jen Shah arrested, and what were the crimes that she was accused of?
Many fans of Real Housewives of Salt Lake City were shocked when Shah was arrested in March of 2022. The mom of two was accused of being a part of an elaborate and long-running telemarketing scheme from 2012 to 2021. Prosecutors claimed that she and her assistant (Stuart Smith) deliberately defrauded hundreds of people by selling their information to telemarketing companies. These telemarketing companies would use said information to attempt to sell to those whom Smith and Shah identified. Of the hundreds of people they defrauded, many of the people that were affected by Shah's schemes were senior citizens.
The 'Real Housewives of Salt Lake City' alum initially claimed she was innocent before ultimately pleading guilty
For a while, Shah and her legal representation were was adamant that she was completley innocent. Back in July of 2021, Shah's lawyer, Priya Chaudhry, gave a strong statement to PEOPLE vehemently defending her client. "After investigating for nearly 10 years, and a 12-day trial in which Ms. Shah was never mentioned, the Government suddenly lobs this absurd claim," Chaudhry stated. "This is just their latest made-up allegation, and like all others, totally unsupported by evidence. The reality is — she is totally innocent."
But almost a year after Chaudhry's statement, Shah changed her tune. On July 11, 2022, the very day her trial was set to begin, Shah entered a guilty plea. The reality star told the judge in charge of her case that she was guilty of wire fraud. She also shared that she deliberately offered services with little to no value. She apologized for her actions and acknowledged that many of her victims were over the age of 55. This was a far cry from Shah's tagline from the Real Housewives of Salt Lake City Season 2. "The only thing I'm guilty of is being Shah-mazing," she claimed.
Shah did not receive the maximum amount of time in prison
The judge in charge of Shah's case accepted her guilty plea, and Shah was able to avoid the public spectacle of a full-blown trial. Her initial sentencing was postponed but finally occurred today, January 6. Considering she initially faced up to 30 years in prison and 5 years of supervised release for her crimes, it seems that pleading guilty may have gone a long way in reducing her prison time.