'Real Housewives of Salt Lake City': What Do Fans Think of Jen Shah?
The Real Housewives of Salt Lake City has officially premiered, and fans really seem to like what they're seeing so far. There are six new ladies to get to know – Jen Shah, Heather Gay, Meredith Marks, Whitney Rose, Mary Cosby, and Lisa Barlow. All of the housewives are very different from the rest, and it makes for interesting television.
Jen Shah from 'The Real Housewives of Salt Lake City'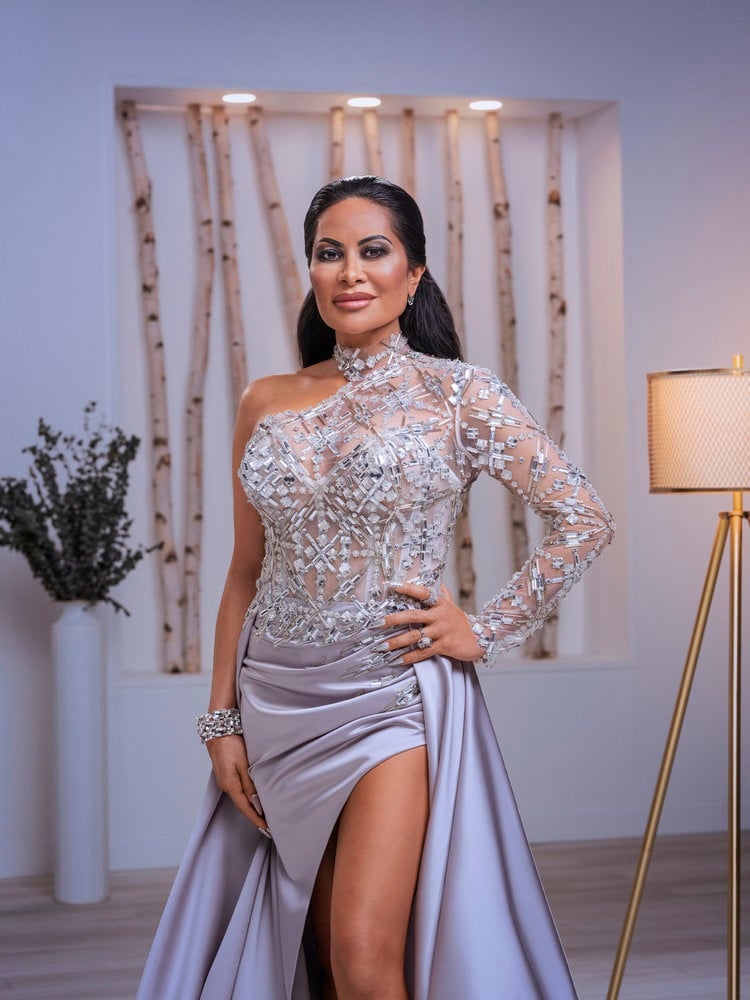 Although only one episode has premiered, fans are really loving the new season – especially Jen Shah. She's a very unique cast member with a big personality. Jen is Tongan and Hawaiian, and she converted from Mormonism to Islam after learning about the historical mistreatment of Black people in the religion.
Her husband is a university football coach, named Sharrieff, and together they have two sons. She's always dressed up in a fashionable outfit, and she's known for throwing awesome parties. You know there's going to be some drama, including a feud brewing between Jen and Mary over a hospital smell in the premiere episode.
What do fans think of Jen Shah?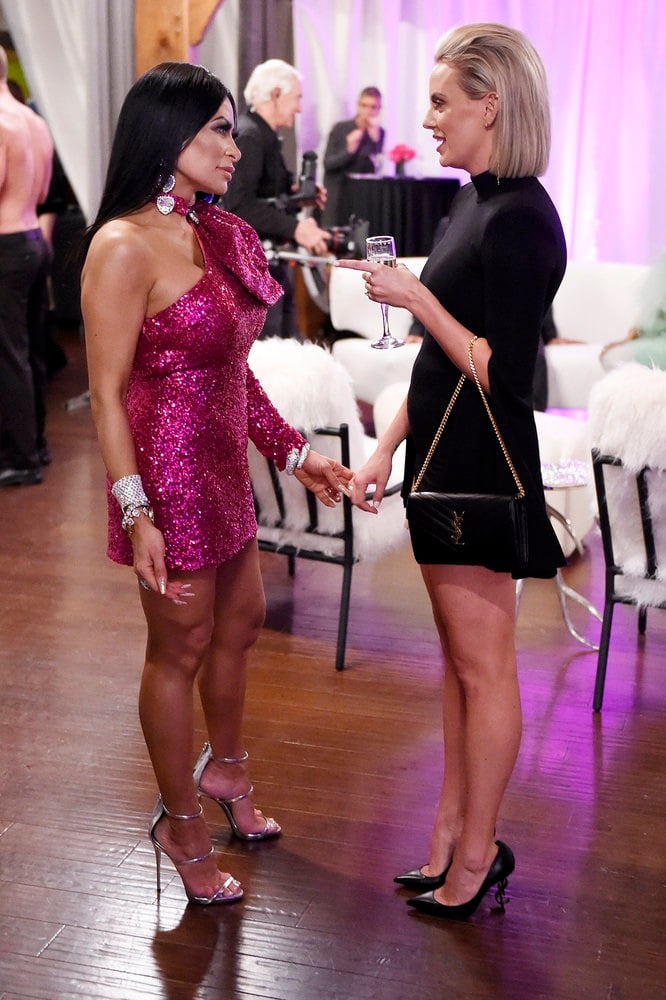 Jen is extremely unique and seems to have a following already on Reddit. One fan says that Jen reminds her of Kimora Lee Simmons from Kimora: Life in the Fab Lane.
"Jen reminds me of old school Kimora in the Fab Lane, but I haven't seen that in 10+ years so maybe I'm off, but her extraness and style remind me of Kimora!" a fan said.
Another loved the scene of Jen getting out of the car with snow on the ground wearing high heels. "The shot of Jen getting out the car in 5 inch open toe heels had me laughing for about 5 mins," a fan said. "I can't relate because I don't live in a city that gets a lot of snow. If this is episode 1, I can't wait for the rest of the season."
One fan says the star has "chaotic and self-absorbed energy." "Jen: Love the chaotic and self-absorbed energy she brings. Has absolutely no self-awareness," another fan reasoned. "Also, I loved the scene with her sons…The older son is quite witty and very funny!"
Jen explains 'sexting' to her sons
Speaking of her sons, Jen has a talk with them in the premiere. She asks them if they know what "sexting" is. Sharrieff Jr. says he doesn't know what it is, clearly being sarcastic.
"It's when girls send you dirty messages," Jen replies. She tells her youngest, Omar, that if someone sexts him, "block them, and then come tell me."
One fan seems to have enjoyed this scene in particular. "I don't laugh very often at these shows, but she Jen said 'If a girl sexts you block her… and then come tell me,' I busted out laughing. I'm going to like her!" they said.
Another fan thinks it was a staged scene. "I just think she really never sits down and has breakfast with her family and tried to have a homey Mom scene 🙄 for the camera," a fan suggests in another thread on Reddit.
One fan thinks Jen is "trying too hard" on the series. While another wonders why she has "so many assistants." We counted a total of three in the first episode. "Why does Jen have so many assistants?! They just keep showing more and more 😂," a fan said on Reddit.
A fan of the series admits to liking Jen so far. "Jen: So far I like her as a housewife because she's ridiculous and tacky. I hope it's not overly manufactured…" a fan wrote.
Some fans really seem to be enjoying Jen Shah in the first episode. We'll have to see what else she brings to the table as the season continues.