'RHOP' Star Candiace Dillard Under Fire for Wishing Death on a Blogger
'The Real Housewives of Potomac' star and former Miss United States Candiace Dillard is under fire for fatphobic comments and wishing death on a blogger.
Many viewers of The Real Housewives of Potomac haven't warmed up to 33-year-old former Miss United States Candiace Dillard after she's starred as a housewife for two full seasons. Some don't appreciate her "spoiled" and "entitled" behavior on the show, while others don't respect her because her mother helps her financially. Additionally, Dillard often claps back at haters on social media, and some of her remarks get ruthless. In a recent Instagram Live, the Housewife went off on a blogger and wished death on the person.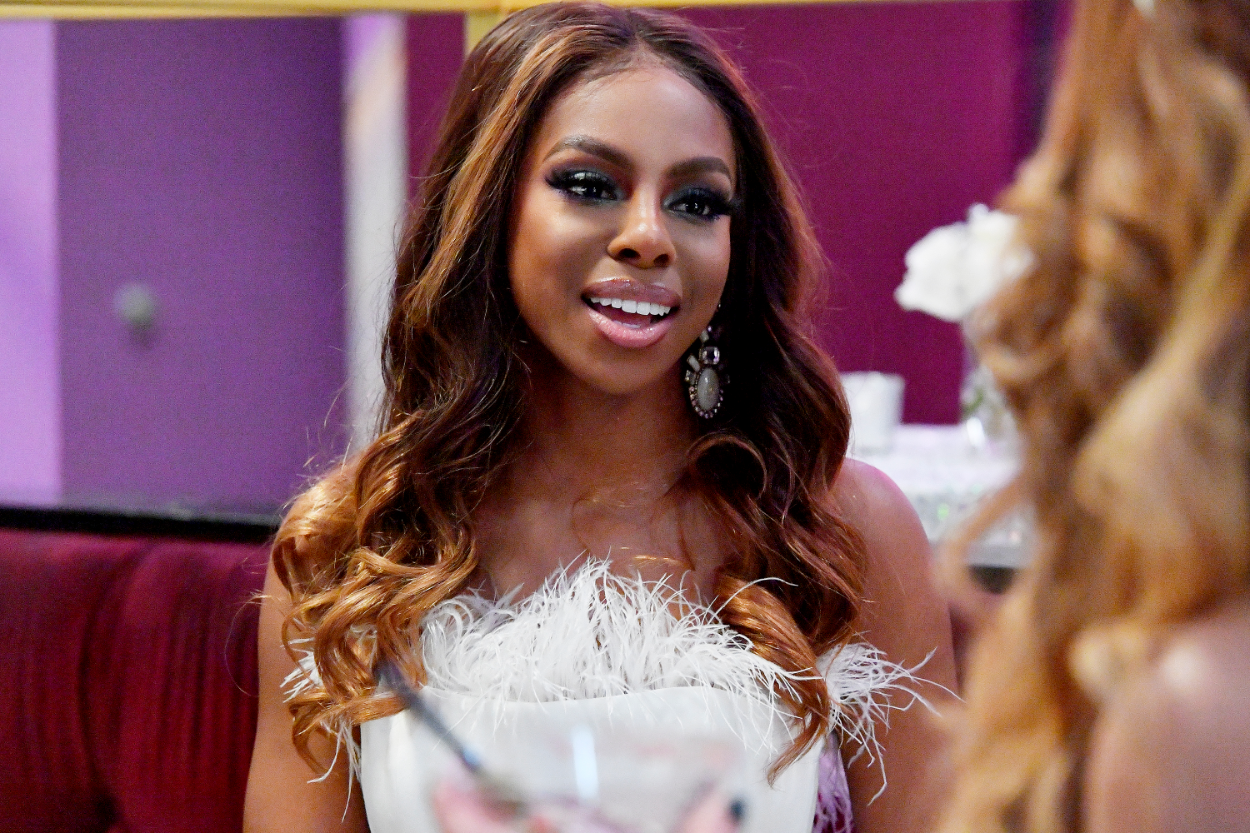 Candiace Dillard on 'The Real Housewives of Potomac'
After original Housewives Charrisse Jackson Jordan and Katie Rost's departure, Mississippi-native Candiace Dillard joined the cast full-time. The Howard University graduate previously served as a liaison between the White House and the African American community under President Barack Obama.
She later competed in the 2013 Miss United States pageant, where she walked away with the crown and title. Dillard has since competed in several pageants and holds numerous titles.
The 33-year-old owns a pageant consulting company, a hair company, and a women's empowerment organization. In the third season, she married restaurateur Chris Bassett, whom she met several years prior while working at the same restaurant.
Initially very close to Monique Samuels, the ladies have since fallen out, seemingly permanently, after they got into a physical altercation. Her friend Dr. Wendy Osefo has joined the cast for season 5.
Candiace Dillard wished death on a blogger
After The Real Housewives of Potomac Season 5 Episode 2 aired, Dillard broadcasted live on Instagram, where she bashed ex-friend Samuels as a person and mother.
She also revealed the details of the rumor regarding the mother-of-three cheating on her husband with her trainer. Additionally, Dillard addressed a blogger she believes spreads lies about her and her family.
The former pagent queen called the person an "obese piece of s**t who needs to drop dead." Dillard then rhetorically asked when the blogger would "drop dead" and accused him of making up "rumors and lies."
She claimed he "waits with short bated breath" to cover everything she or her husband says, in hopes of making a quick dollar. The 33-year-old ended her rant by insisting he "contributes to his obesity" with the money he makes off "spreading lies about me and my cast."
Candiace Dillard under fire her comments
In a Reddit post, many fans called the Housewife out for her hateful remarks. Someone claimed she probably feels tired often from "all that poison running through her veins."
Another pointed out that she "goes too hard on people" and can get "vicious" with viewers, even those who are close to her and her husband. Other people believe she can't control her anger and shouldn't fat shame or wish death on anyone.
Some viewers pointed out how harsh bloggers can be when covering reality personalities and understand why the person's comments hurt the young Housewife.
The Real Housewives of Potomac airs Sundays at 9 p.m. EST on Bravo.