'Real Housewives': Why All the Women are Fearing for Their Jobs
Vicki Gunvalson and Tamra Judge recently announced that they were leaving 'The Real Housewives of Orange County.' Now, the rest of the women are worried about their jobs,
It's chopping season over at Bravo. Cast members of The Real Housewives are dropping like flies. Back in the old days, OGs could have a few bad seasons without worrying about getting cut. Once a person's name was synonymous with the Real Housewives city they resided in, they were pretty much safe. But now, even some of the founding housewives are being cut, which has everyone fearing for their jobs.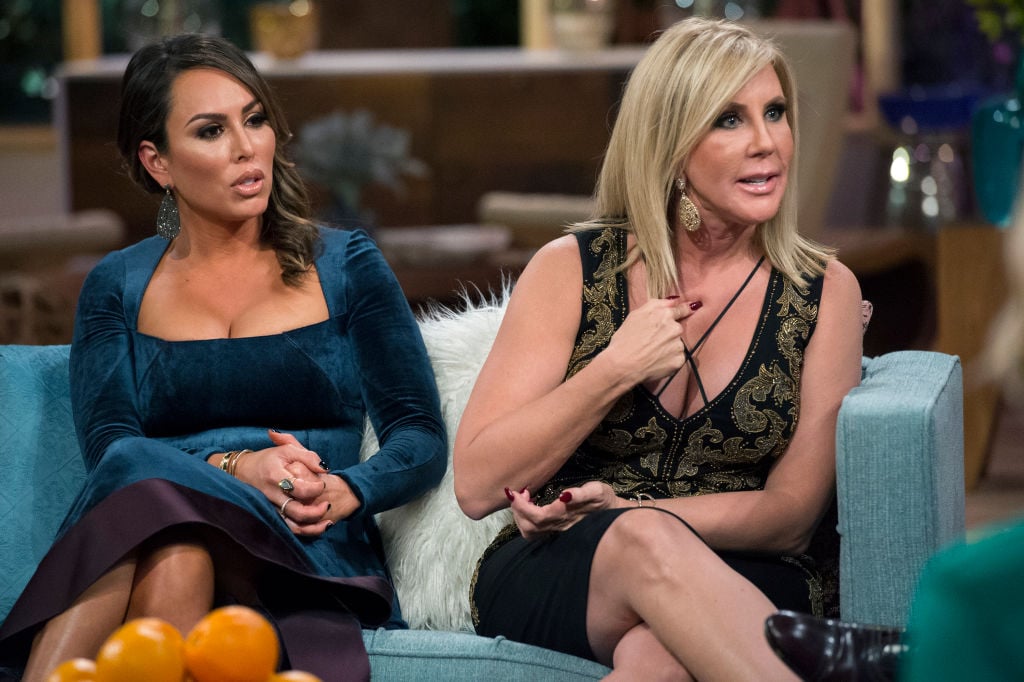 Vicki Gunvalson and Tamra Judge leave 'The Real Housewives of Orange County'
Following weeks of speculation that Vicki Gunvalson, one of the original housewives in Orange County, would leave the show after being demoted to a "friend" position from full-time cast member, she finally made an announcement on her Instagram confirming the news.
"I will always be the OG of the OC, but it's time to say goodbye to The Real Housewives of Orange County," she wrote. "It's been an incredible ride for 14 years and I want to thank all of you for your support, for your love and for "whooping it up" with me along the way. I've been working on new projects that will be exciting, empowering, and inspirational. My podcast with Westwood One will be launching soon and I will have much more to say about this on "Whoop it up with Vicki." I hope you will join me with my new journey so please stay tuned. I love all my fans, and I want to thank Bravo and Evolution for this incredible experience which my family and I have will never forget. #bravo #rhoc #whoopitipwithvicki @westwoodone @bravo @whoopitupwithvicki."
On Jan. 25th, Tamra Judge also announced that she would not be returning to the show. Unlike Gunvalson, Judge had no idea her time on the show was coming to an end.
"I actually [unfollowed everyone] when I got the news," Judge told Andy Cohen in an Instagram Live. "So I got the news when I was camping. I had no (cell phone) reception."
"I knew it was going to be a sh*tstorm," she continued. "I didn't want to read about it, I didn't want to see it. I didn't want to be hurt any more than I already was. So I just unfollowed everybody. It was just like my instinct. Out of sight, out of mind. I don't have to see it. Now I'm good. I've accepted it."
Cohen is hopeful that Judge will return to the show from time to time.
"I'm hoping, and this is not lip service, that she will come back in some form, either this season or in the next couple," he said on his SiriusXM show, Andy Cohen Live. "Because I just feel like she is someone that I am always interested in, I always want to check in with her on."
Are the other housewives scared to lose their jobs?
Now that two Real Housewives mainstays are gone, the rest of the women in the franchise are worrying about their spots as well.
"Well of course I have [heard from other Housewives]," Judge told Cohen. "All the other OGs are shaking in their boots thinking that they'll get fired, too! You know, Ramona [Singer] called me twice."