Real-Life Drama Comes to 'General Hospital' as COVID Vaccine and Mask Mandate Debate Divides Cast
General Hospital usually reserves its drama for the small-screen. But, lately, the show has been making the news for the real-life drama that is currently dividing the cast. And the drama, it seems, stems from the controversy around the COVID vaccine and the mask mandate. Let's take a look at what's driving a wedge between the cast.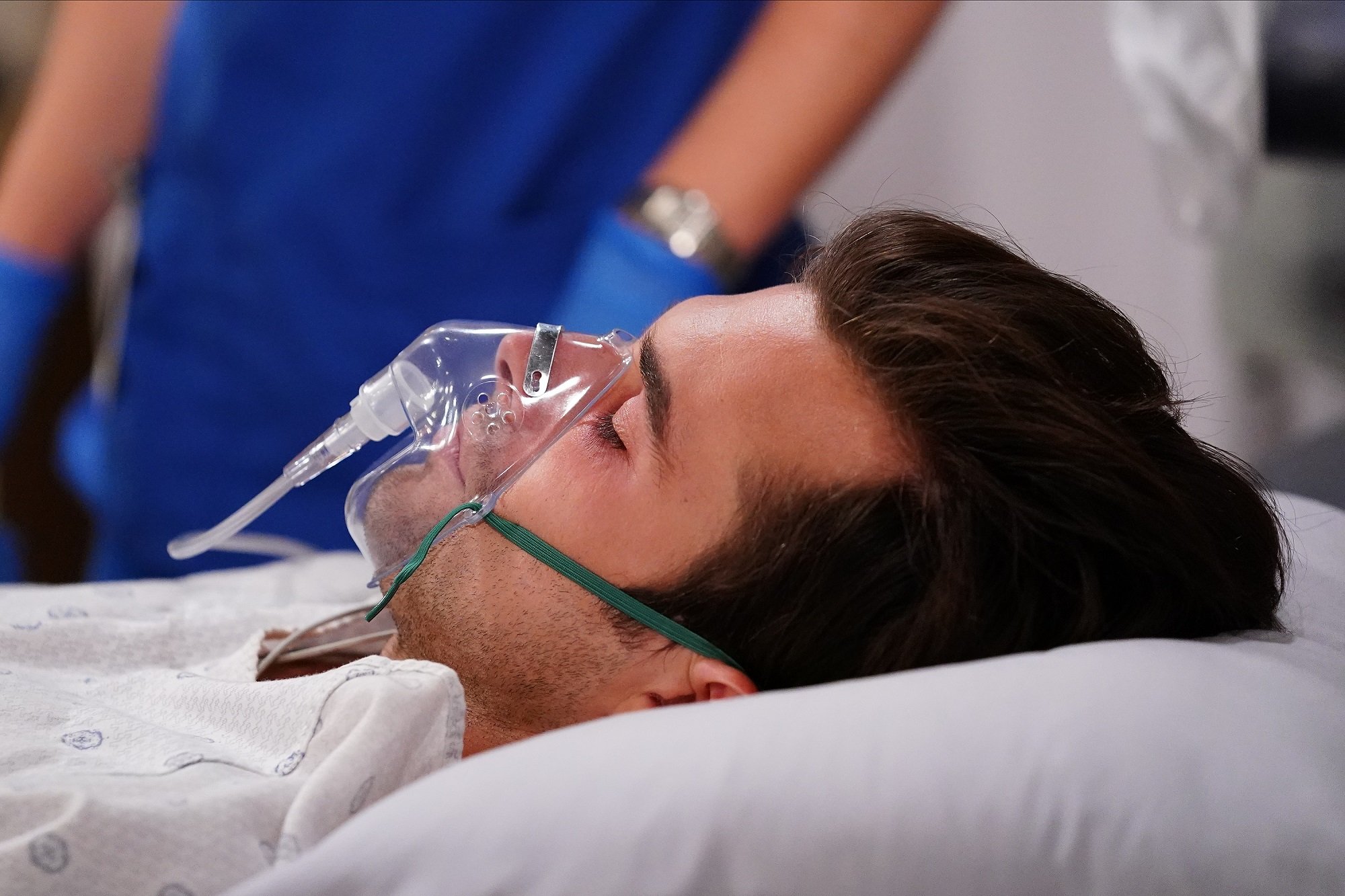 Some 'General Hospital' cast members are demanding that actors wear masks
Nancy Grahn, who has played Alexis Davis on General Hospital since 1996, has been very vocal about her desire to see her fellow castmates vaccinated and masked until the pandemic is over. Her most recent tweet about the matter was on August 25.
Grahn first began demanding that General Hospital, and other soap opera sets, require both a vaccine and a mask mandate.
Her initial tweets about the matter came shortly before tragedy struck the set.
Steve Burton tested positive for COVID-19
On August 13, Steve Burton, who plays Jason Morgan on General Hospital, revealed that he tested positive for COVID-19.
"Long story short, I was exposed at work. I tested Wednesday [and] I tested negative, and then I wanted to take another test before I got on an airplane to be safe to come out and see you guys and then I tested positive," Burton stated on his Instagram page. "I feel fine, I have no symptoms, other than being really bummed that we can't see you guys, so, thank you for your patience."
Earlier today, Warren Leight — who is best known as one of the showrunners on Law and Order: SVU — sent a tweet in support of a mask and vaccine mandate on General Hospital and other shows. But this stance has drawn fire from at least one other cast member.
But Ingo Rademacher is doubling down on his anti-vax stance
Ingo Rademacher — who plays Jax on General Hospital — has doubled down on his anti-vax stance. In a recent Instagram post, Rademacher claimed that fans who were calling for his firing were "bigots" and were engaging in "crazy talk." He also said that his fans should get #ApologizeToIngo trending and that his detractors were "bringing down the human race."
"To all the bigots that called for my firing at GH and made #fireIngo trend 🙏 (thanks for the press btw) about a post of mine that is factually correct," he said. "Getting vaccinated does not stop you from spreading the virus. That's straight from the CDC. Mandating any vaccine is wrong but especially one that doesn't help stop the spread, that's nothing short of crazy talk. If you want to take the vaccine, take it. Just know you're doing it for yourself, not to save anyone else. You're not a hero."
Previously, Rademacher claimed that he wasn't "anti-vaccine passport/mandate." But his posts on Instagram have all come with links to the COVID-19 Information Center courtesy of Instagram. It will be interesting to see if Rademacher has enough faith in his convictions to stand firm in them if General Hospital mandates masks and COVID-19 vaccines.
RELATED: 'General Hospital' Sneak Peek: Brook Lynn Makes a 'Baby Date' with Maxie — and the Drama is Just Getting Started