The Real Reason Emily Blunt Couldn't Be Black Widow in the MCU: 'It Irked My Heart'
The MCU with Emily Blunt instead of Scarlett Johansson? It almost happened. The 'Devil Wears Prada' actor explained what actually happened.
When the Marvel Cinematic Universe was just getting started, the studio had other actors in mind for specific roles (remember Edward Norton in The Incredible Hulk?). It's hard to imagine Black Widow fronted by anyone other than Scarlett Johansson, but Emily Blunt almost played her part. So what happened behind the scenes?
Emily Blunt was Marvel's first choice for Black Widow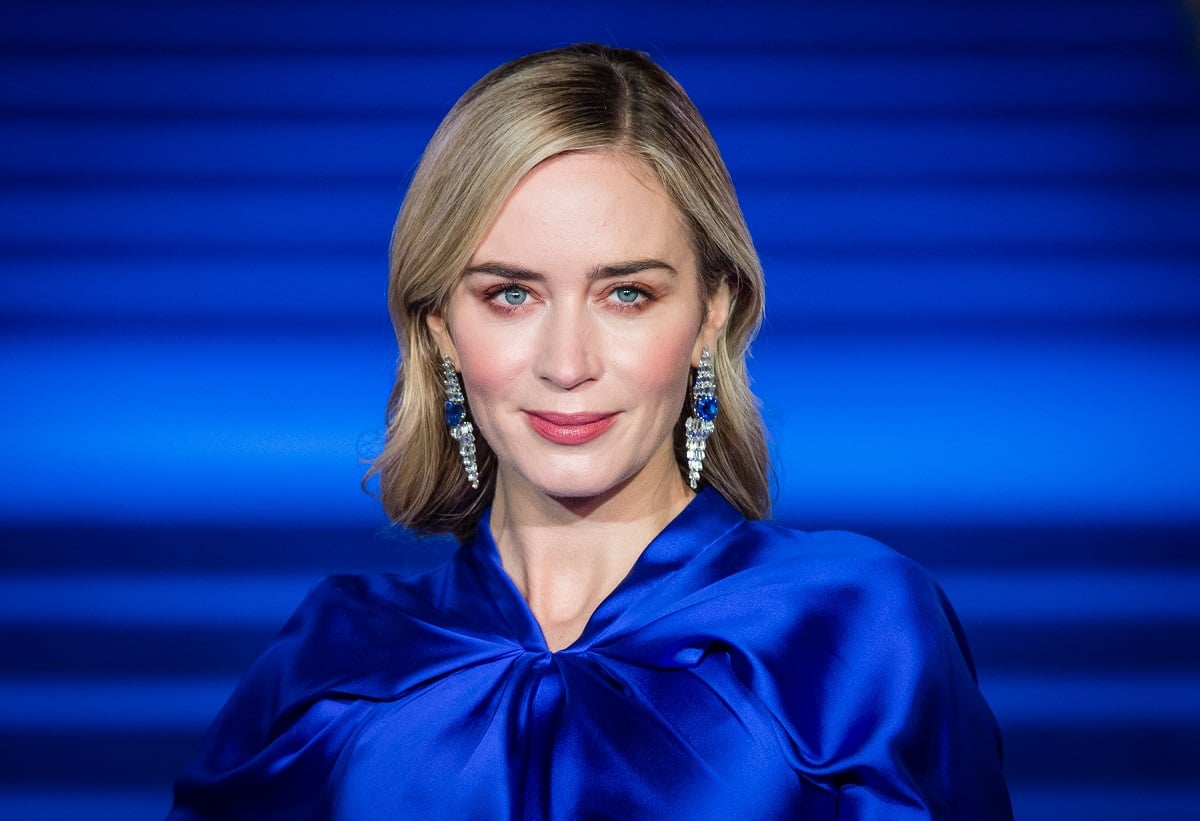 The early MCU entry Iron Man 2 introduces Natasha Romanoff, a SHIELD agent who goes undercover to help Tony Stark. Played by Johansson, she soon becomes Black Widow, a pivotal character in the superhero franchise. Her highly anticipated solo film arrives in July 2021.
But when the studio was casting the role, Johansson wasn't the first person they had in mind. In 2009, Vulture reported that Marvel wanted Blunt for the part. However, the timing didn't work out — she had to film Fox's 2010 fantasy comedy Gulliver's Travels instead.
Emily Blunt explains the 'Gulliver's Travels' conflict
Speaking to Howard Stern in May 2021, Blunt said she "wanted to clean up the story." "I was contracted to do Gulliver's Travels. I didn't want to do Gulliver's Travels," she stated firmly. "It was a bit of a heartbreaker for me because I take such pride in the decisions that I make," Blunt added. "That was tough."
As Vulture wrote, at the time, "Fox [held] an option on the actress that was part of her deal when she co-starred in The Devil Wears Prada," meaning that her next film had to be one of their choosing. "They kind of have a bit of a hold over you," Blunt told Stern. "There were other movies that I would want to do."
Fortunately, Blunt says she's "never left with a feeling of regret if I turn something down." But though she "had a really good time" making Gulliver's Travels, "it irked my heart for it to have happened in the first place."
Emily Blunt doesn't like superhero movies
Following Black Widow, the first film in the MCU's Phase 4, several other movies have already been shot or are in various stages of production and pre-production. In December 2020, the studio announced Fantastic Four, a franchise that already got the Fox treatment but is now headed for the MCU.
Stern brought up the rumors that Blunt and her husband, John Krasinski, will play Reed Richards and Sue Storm in the film. "No, that is fan-casting," she insisted. "No one has received a phone call." However, when Stern asked if maybe the genre is "beneath you," Blunt disagreed.
"I wanted to work with Robert Downey Jr [in Iron Man 2]," she said. "It would have been amazing. But I don't know if superheroes are for me. They're not up my alley. It's not to say that I would never want to play one," Blunt clarified. "But in general, I don't race to see superhero movies." She added, "They leave me feeling a bit cold."