The Real Reason Gisele Bündchen and Leonardo DiCaprio Broke Up
Supermodel Gisele Bündchen has been married to football phenom Tom Brady since 2009. However, before the Brazilian model tied the knot with Brady, she was in a 5-year relationship with legendary actor Leonardo DiCaprio. When the pair broke up in 2005, many people were shocked because they seemed like the picture-perfect couple.
It's been almost 15 years since Bündchen and DiCaprio went their separate ways. Now, the former Victoria Secret Angel has revealed the real reason she and the Academy Award winner called it quits.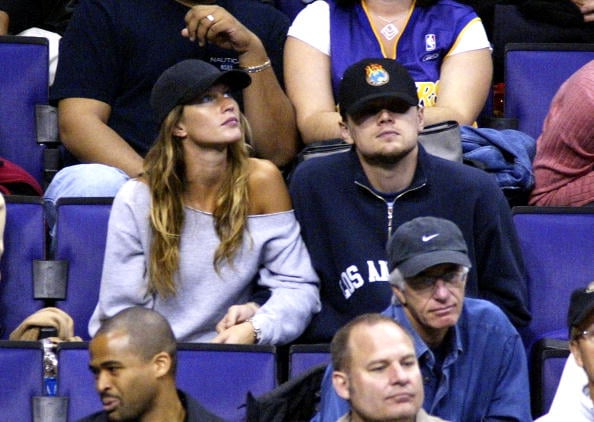 The real reason Gisele Bündchen broke up with Leonardo DiCaprio
Gisele Bündchen and Leonardo DiCaprio began dating in 2000, and they were pretty inseparable. The supermodel even went with the actor to the 2005 Oscars where he was nominated for The Aviator. Later that year, Bündchen pulled the plug on their relationship. In an interview with Porter, the model revealed that she knew she needed to end things with the Titanic actor because she needed a change of lifestyle.
She explained, "No longer numbing myself with smoking, drinking and too much work, I was becoming more and more aware of things that I'd chosen not to look at. Was I alone in wanting to do some serious soul-searching while he stayed the same? In the end, unfortunately, the answer was yes."
How did Tom Brady and Gisele Bündchen meet?
In late 2006 a year after her break up with Leonard DiCaprio, Gisele Bündchen began dating Tom Brady. The supermodel was shown a photo of the New England Patriot by a friend, but he was in a relationship with actress Bridget Moynahan at the time. She told the Boston Herald, "Tom Brady, definitely not too shabby. He's cute, but if he has a girlfriend, he's gay to me. There are too many men in the world to go after a man who has a woman. Life is too short." Later that year after Brady and Moynahan called it quits, the supermodel finally agreed to meet the footballer, and they had an instant connection.
She told Vanity Fair, "I knew right way–the first time I saw him. We met through a friend. The moment I saw him, he smiled and I was like, That is the most beautiful, charismatic smile I've ever seen! We sat and talked for three hours. I had to go home for Christmas, but I didn't want to leave. You know that feeling of, like, you can't get enough? From the first day we met, we've never spent one day without speaking to each other."
The pair tied the knot in 2009 and welcomed their first son together, Benjamin that same year.
Is Leonardo DiCaprio married?
Leonardo DiCaprio still isn't married and he never has been. After Bündchen, the life-long bachelor dated model Bar Refaeli. As of 2018. the actor has been dating 21-year-old model, Camila Morrone so we don't think he's going to be settling down any time.
Check out The Cheat Sheet on Facebook!