The Real Reason Why Kourtney Kardashian's Grandma Was Her Only Guest at Her Travis Barker California Wedding
In October 2021, Travis Barker proposed to Kourtney Kardashian in an extravagant display on a Montecito, California beach. He presented her with a jaw-dropping diamond ring estimated to be worth $1 million. The celebrity couple only dated for nine months before deciding to marry. But they have been close friends for several years. Barker and Kardashian were neighbors for quite some time. Rumors of a romance began swirling before anything happened between them. Fast forward a few years, and the couple, affectionately called "Kravis," tied the knot — first in a small courthouse wedding, attended only by Kardashian's grandmother.
Kourtney Kardashian and Travis Barker's multiple weddings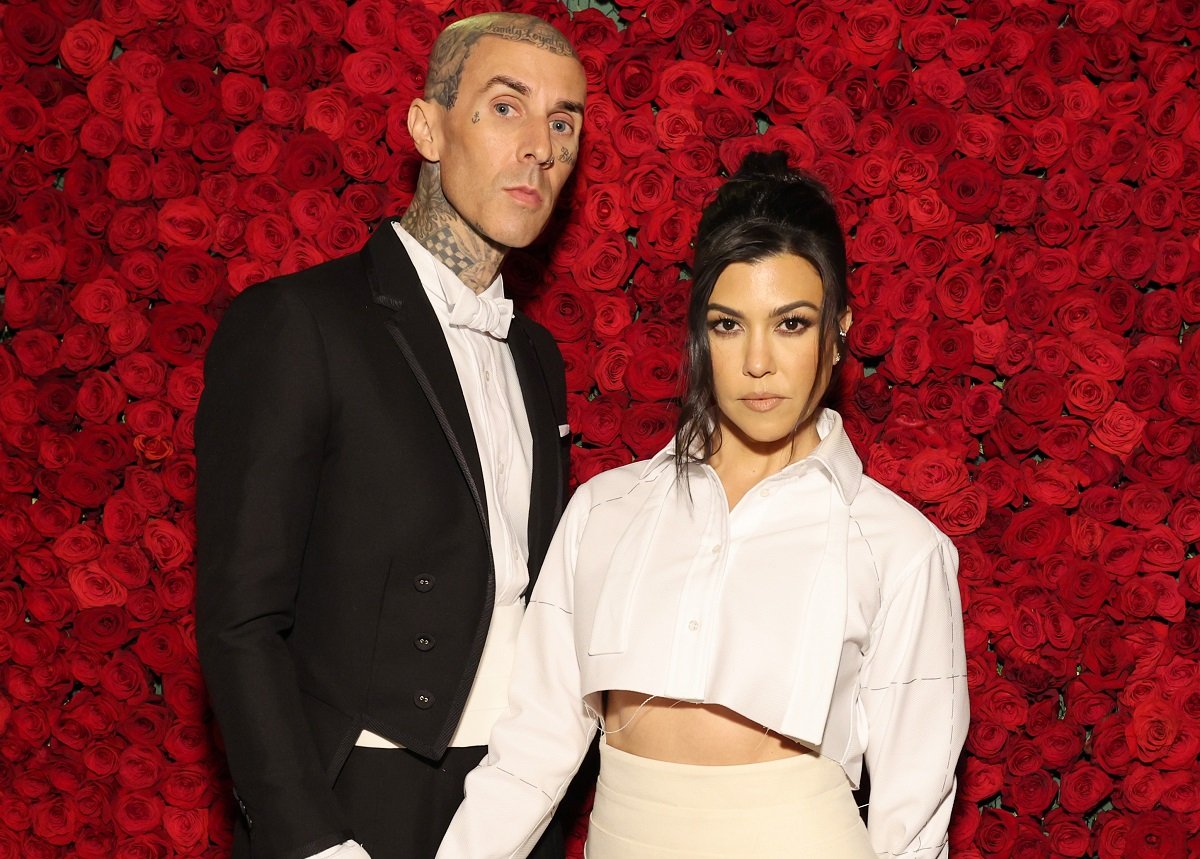 In true Kardashian fashion, the couple hasn't been low-key about their marriage. They had a "practice ceremony" in Las Vegas on April 4, 2022, before making it legal at a Santa Barbara, CA, courthouse on May 15.
US Weekly reports this ceremony was necessary to make the marriage legal as their Las Vegas nuptials didn't include a marriage license. The May 15 ceremony marked the precursor to the big event. Their May 22 Italian wedding included guests like Megan Fox and Machine Gun Kelly, Barker's Blink-182 group member Mark Hoppus, and, of course, the KarJenners themselves. 
Kardashian's grandma was the only guest at her courthouse wedding
It didn't go unnoticed that the bride's grandmother, Mary Jo Campbell, was her only guest at the legal wedding ceremony (aside from Kourtney Kardashian and Travis Barker, of course). Naturally, fans were curious why no one else from her family showed up. According to Hollywood Life, there is a good explanation. 
It turns out that Campbell and Kardashian have a "special bond." Campbell's health was a concern, meaning getting her to Italy likely wouldn't have been feasible. "Having her [grandmother] by her side as [Kardashian] became Travis's wife was so important to them both and it was one of the most special moments of their lives," a source told the publication. "They both got emotional during the small ceremony."
For those wondering why they didn't make it a whole family affair, the source noted Kardashian "wanted it super small and intimate and told MJ that she only wanted her there." Given Kardashian and Barker both have relatively large families, this makes sense.
Kardashian's children weren't included in the engagement
The courthouse wedding wasn't the only event crucial family members missed out on. Kardashian's three children weren't around when their mom got engaged. According to Today, Kardashian's mom, Kris Jenner, made that decision. Kardashian says that it "wasn't her best". In fact, she got a little teary-eyed when saying her kids missed the important moment, which was a complete surprise to her. 
"I do wish that my kids were here," she said in the episode of The Kardashians. "I think it would've made them feel more included in the decision and part of the surprise."
So, why did Jenner not include the children? She thought it might be "uncomfortable" for their dad, Kardashian's ex, Scott Disick. And she wanted Kardashian to share the news on her terms. "I'm not sure if any of us know exactly how they're going to react," Jenner said. "I think it's her decision to break it to her kids how she wants," she added. Of course, all three kids, along with Barker's own children, were at the Italian nuptials.
RELATED: 'The Kardashians': Kourtney's Engagement to Travis Leaves Penelope Disick in Tears