The Real Reason Kris Jenner Cheated on Robert Kardashian
Kris Jenner has given her kids the best life she possibly could — but that doesn't mean everything came without any mistakes. Jenner was once happily married to Robert Kardashian, the father of Kourtney, Kim, Khloé and Rob Kardashian. However, in the late 1980s, Jenner stepped out on her husband and got involved with former soccer player Todd Waterman. But why did she do it?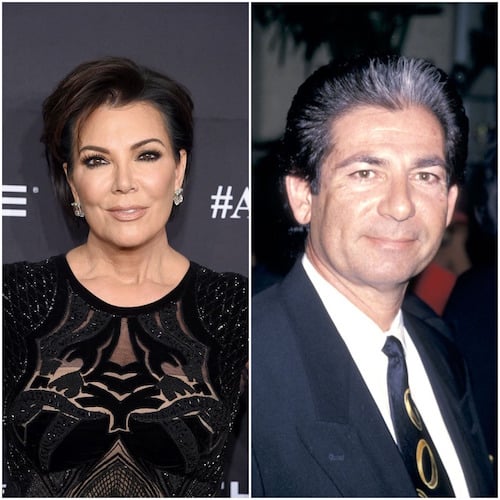 Jenner had cheated with Kardashian in her previous relationship
Jenner has made a few mistakes in her life, but she's owned up to them. Prior to meeting Kardashian, Jenner was actually in a relationship with professional golfer Cesar Sanudo. But Sanudo was always traveling for the sport, and when Kardashian caught her eye, she couldn't ignore him. Things turned romantic, and soon enough, Jenner and Kardashian were in a full-fledged affair; things with Sanudo only ended when he walked in on the two. But once things with Sanudo were over, Jenner and Kardashian were all-in on their relationship.
She then cheated on Kardashian because she thought there was something better
Jenner and Kardashian essentially had the perfect life. They wed when Jenner was only 22, and she became pregnant on their honeymoon. They ended up having four children together, and they lived in a beautiful home in Beverly Hills; Kardashian was a wealthy entrepreneur and lawyer. Still, though, Jenner felt that something was missing. And when she was introduced to professional soccer player Todd Waterman, who was 10 years her junior, she became involved in another affair. "… Sometimes people think the grass is always greener, and that was like, what I think I went through at some point," Jenner once told People.
When people are in a marriage for a longtime, they sometimes wonder if they're missing out on something better. Based on Jenner's analysis of what she was thinking, marrying Kardashian at such a young age made her wonder if she'd missed out on someone else in the meantime — and that's why she had the affair.
Today, Jenner calls the affair one of 'my biggest regrets in life'
Jenner has openly admitted that she is not proud of what she did to Kardashian nearly 30 years ago. She then married Bruce Jenner in 1991 and welcomed two more kids, Kendall and Kylie Jenner. They divorced in 2015, and Bruce has since transitioned to become Caitlyn Jenner. Kardashian fell ill with esophageal cancer in the early 2000s and passed away in 2003. Jenner has built a massive brand for her daughters since the early 2000s, but she still says that losing her marriage to Kardashian was something she wished had never happened. "When I look back on it now, probably one of my biggest regrets in my life is that that marriage fell apart," she told People.
Her children still hold some resentment toward her
Though her kids have plenty of love for her, they still hold some resentment toward their mother — especially Kourtney Kardashian. She was the oldest sibling and the most aware of what was happening when her parents were going through the divorce. Kourtney has said years later that she still wishes her mother had never done that to their family. However, the kids seem to be incredibly close with Jenner and still appreciate all that she does for them.