The Real Reason Meghan Markle Was Holding Archie Awkwardly at Prince Harry's Polo Match
Meghan Markle was on the receiving end of some pretty substantial mom shaming over the seemingly awkward way she was holding baby Archie at a charity polo match last week. Markle was on hand to cheer on Prince Harry, who was participating in the match, but many fans seemed most focused on how it looked like she didn't know how to hold her baby. It turns out there might have been a good reason behind it.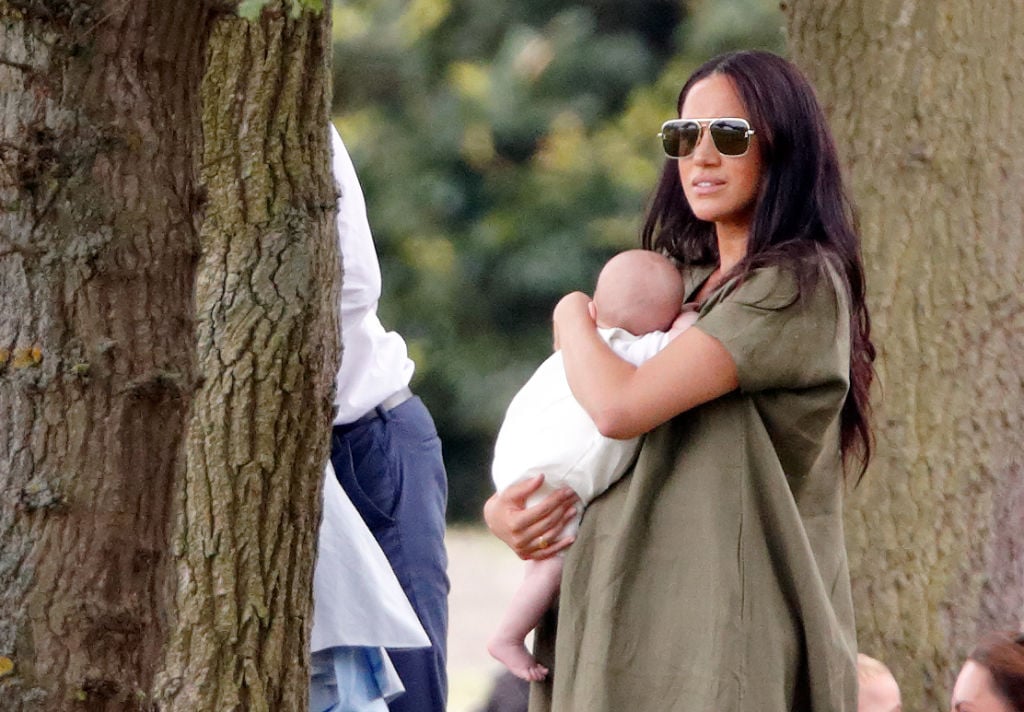 Markle and Archie cheered for Prince Harry
Some fans were surprised to see Markle at the charity event, though it was a sweet gesture to come and support her husband. Markle and Kate Middleton also appeared to be getting along well at the event after so many feud rumors have plagued them in the past.
Photos captured the duchesses at the polo match and all eyes were on Archie since he hasn't been snagged in too many photos for the public. Markle held Archie wrapped in a blanket in some shots and in others, he was seen without the wrap. In most images, the baby looked to be cradled awkwardly, which many people criticized.
Did Markle hold baby Archie the wrong way?
While royal watchers were quick to blast the duchess for holding Archie the wrong way, according to parenting experts, she did nothing wrong.
Dr. Jen Trachtenberg, pediatrician and author of Pediatrician in Your Pocket, explained to TODAY Parents: "There is no one right way to hold a baby. You want to make sure the baby is secure and that's exactly what Meghan was doing. She's holding him tightly with two arms. He's not crying and he's not uncomfortable."
The reason behind the way Markle held Archie
A number of discussions heated up on social media about Markle holding the baby, with one Twitter user noting: "Meghan likes the press today of her and the baby…. always looking for attention. But she doesn't know how to hold the poor thing."
One person responded that perhaps there was a reason behind how she held the baby, noting: "She was probably trying to shield him from all the paparazzi. She may have just been in the middle of shifting his weight too, when that pose was taken. Whatever, she's holding just fine."
Another critic pointed out: "She can't have any maternal instincts at all. Archie's neck and whole body not supported by her at all. No sun hat to protect him."
One Markle supporter shared: "Maybe it's because she knows everyone is taking her pic and going to post all their opinions of her that she looks somewhat awkward. leave her alone. Her baby looks loved. At least she's out with him. Also all looks fine to me."
Others agreed, believing Markle was protecting her child from the photographers, as one Twitter user shared: "Protective mothers hold their babies like that I'm just hear [sic] for the love I have for Meghan and Harry and baby Archie."
Another Markle fan noted: "That's not what I see here. I could be totally wrong, but I see a mother being very protective and almost wrapping him up with as much of her arm as she can. I remember what it feels like."