The Real Reason Tina Turner Only Wears Short Dresses During Her Performances
Tina Turner found success during the 1960s. The Nutbush, Tennessee native turned into a celebrity with her powerful voice, stunning legs, and demanding stage presence. Throughout the singer's time with her ex-husband Ike Turner, she started wearing flashy, sequined dresses while performing. In 2005, the "What's Love Got to Do with It" artist shared why she only wore petite dresses on stage.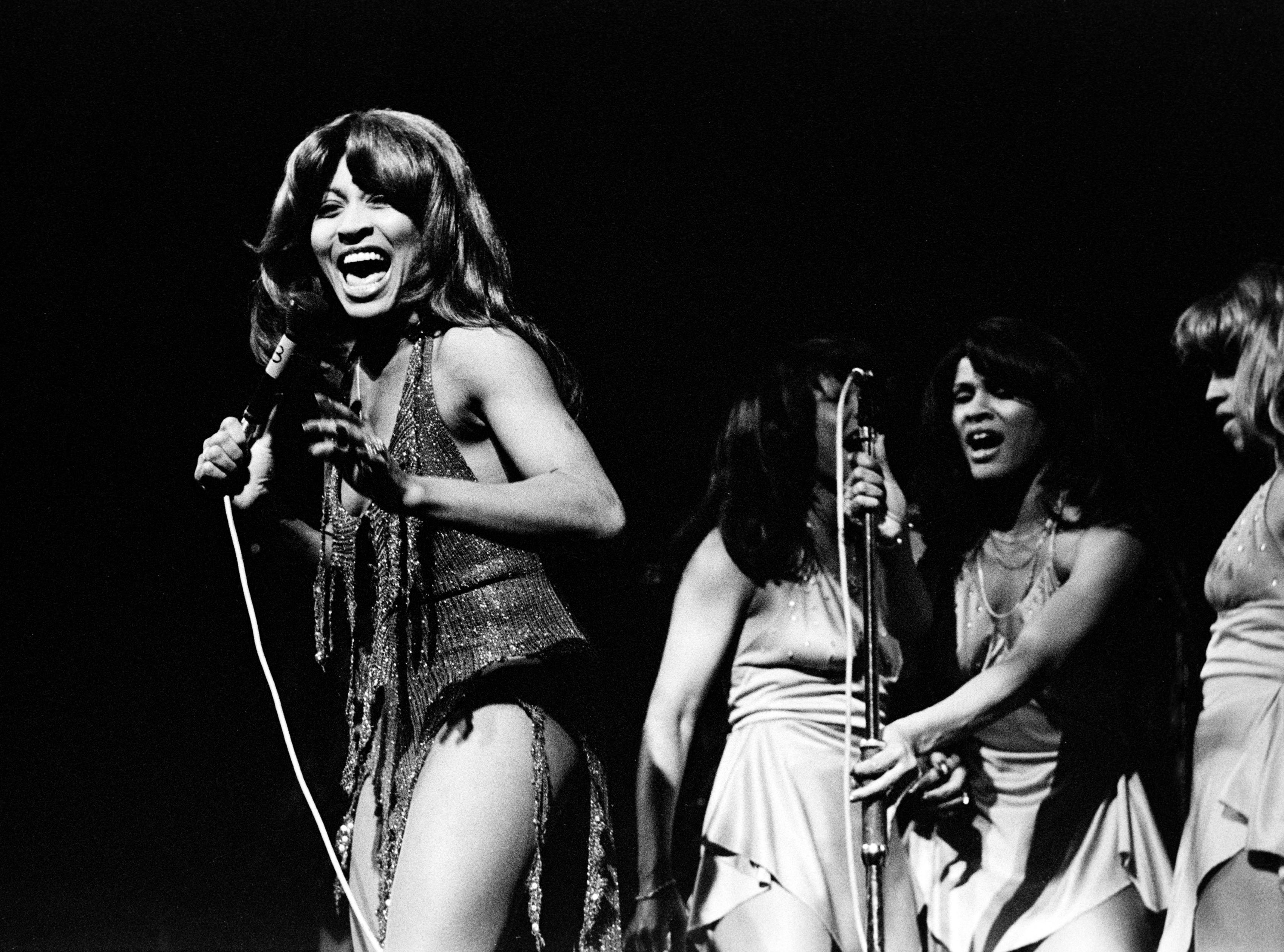 What is Tina Turner's age? 
Shortly after she moved to St. Louis at 17, Turner and Ike formed a band together. In 1970, the Ike and Tina Turner Revue found their first hit record. Although they climbed the R&B charts with songs such as "Fool In Love," the group's song, "Proud Mary," brought them mainstream success. The single also won the couple a Grammy Award for Best R&B Performance by a Duo or Group with Vocals. However, Turner allegedly endured years of abuse from Ike. Eventually, she divorced him in 1978. From the split, Turner only received two cars and her stage name. 
Once she left Ike, Turner reinvented herself. She released Private Dancer in 1984, which included her hit single "What's Love Got to Do with It." In 1993, Turner released a biopic of the same name as her hit record. The film, which starred Angela Bassett and Laurence Fishburne as Ike and Tina, gave vivid details of the alleged abuse in their marriage. In 2013, after decades of sharing her story, Turner remarried Erwin Bach. The rock star turned 81 on Nov. 26, 2020. 
Why Tina Turner decided to put on short dresses on stage
Turner sat down with Oprah Winfrey for O Magazine in 2005. During their chat, the friends discussed the "I Can't Stand the Rain" singer's marriage to Ike. Additionally, they talked about Turner's childhood. The Grammy winner admitted to Winfrey that, growing up, she didn't feel confident about her physical appearance. As a child, she admired actors such as Betty Grable, who had "beautiful, short legs."
Because of her long legs, the singer said it was hard finding dresses she could wear. So, Turner decided to wear short gowns to dance around on stage. 
"That's what I didn't like," she said of her legs. "I didn't know how to buy clothes for that."
"As I grew up, I learned what worked for me," Turner continued. "That's where the short dresses came from. And you can't dance in a long dress."
Where is Tina today? 
Turner retired from touring in 2009. The singer's last concert occurred on May 5, 2009. While speaking with Graham Norton on BBC 2, the "I Don't Wanna Fight" singer declared that she was ready to relax after spending 50 years on the road. 
"I started singing in my twenties and didn't stop until 70," she said. "That's almost every night on a bus, on a plane, in a car, in a hotel – no life at all except that. I really became tired of singing and dancing. I wanted to be at home and be normal."
Since retiring from music, Turner wrote two books, released a Broadway show about her life, and debuted a documentary on HBO. The documentary, Tina, gives another glimpse into the singer's world through her words. It also includes interviews with Winfrey, Bassett, and Bach.