'The Bachelorette': Reality Steve Changes Lead Prediction After Rachel Lindsay and Chris Harrison Interview
Stephen Carbone — AKA Reality Steve — had predicted the next bachelorette, but he changed his guess on Feb. 23. Reality Steve said the franchise is reconsidering the next lead after weeks of drama surrounding The Bachelor.
[Spoiler alert: The follow article contains predictions on who will be the next bachelorette.]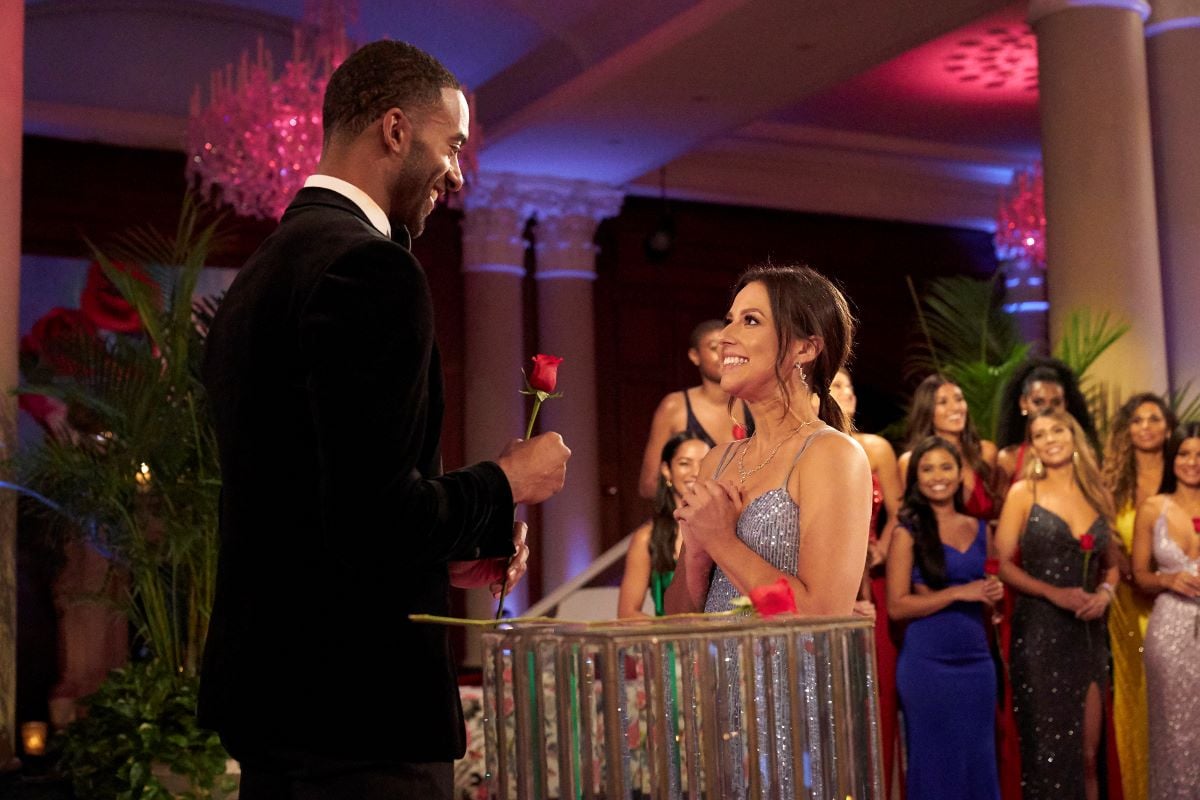 Who Reality Steve predicted as the bachelorette weeks ago
Reality Steve said that Katie Thurston would become the next bachelorette. Katie went home during week six while on a one-on-one date with Matt James. The two had grown close over the course of several weeks.
The outspoken contestant became a top contender for the next lead. She was someone fans were vocal about wanting to carry a full season. Katie defended herself against Victoria Larson, was vocally sex-positive, and spoke out against the bullying at Nemacolin.
Reality Steve tweeted on Feb. 6 that ABC announced Katie as the next lead at the Women Tell All taping. Two days later, he amended his spoilers to say the announcement wouldn't come at Women Tell All. He claimed she was still the chosen lead.
"Katie was NOT announced as [the bachelorette] at WTA," he wrote online. "Message I got was 'it's Katie and it came out at WTA."
He continued in his Feb. 8 tweet: "I've been told it's confirmed it's Katie and she'll be named this week."
However, Reality Steve is now claiming something different about the next lead after various events occurring in bachelor nation since then.
A lot of drama has happened in the bachelor franchise since then
Reality Steve's prediction announcement came a few days before Chris Harrison appeared on Extra to discuss the latest in the franchise with Rachel Lindsay. During the interview, Harrison spoke candidly about Rachael Kirkconnell's controversial posts and alleged beliefs. Harrison's comments led to him stepping down as host of the franchise, Rachael apologizing for her behavior, and Matt speaking out against both Harrison and Rachael.
Because the interview was a catalyst for many calling on the franchise to do better in regards to race, it makes sense that the higher-ups in decision-making power would decide to go with another option as their next lead. Considering the drama surrounding this season with the first Black lead of The Bachelor, the show might want to continue to address their diversity issue further next season.
What Reality Steve had to say about the next bachelorette lead
After the Harrison and Lindsay interview, as well as Matt condemning frontrunner Rachael's social media, Reality Steve said that the franchise is going in another direction for The Bachelorette.
Katie is no longer the franchise's lead of choice for the next season, per Reality Steve in a blog post on Feb. 23.
"Katie was originally going to be the bachelorette, and once sh*t hit the fan with the franchise the last couple of weeks, the course of action changed, and they are now in discussions on who to go with," he wrote. "All I've heard is it won't be Katie now."