Reality Steve: How He Became the Go-To Person for 'Bachelor' Spoilers
Whether or not you're a fan of Reality Steve Carbone, the blogger had made an indisputable mark on Bachelor Nation forever. His website RealitySteve.com is the go-to destination for people seeking more information regarding The Bachelor shows. He releases The Bachelor spoilers while also providing viewers with off-screen drama as well. How did Reality Steve become the go-to person for franchise spoilers? Read on to find out.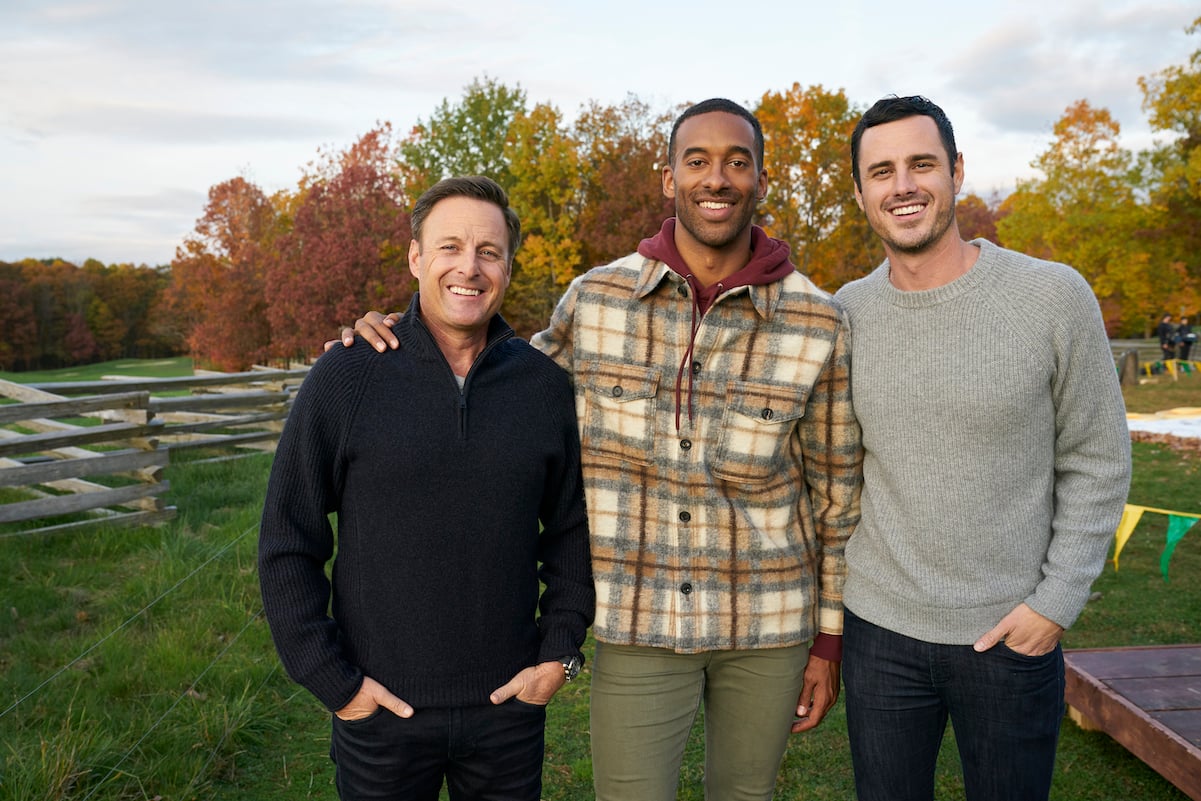 What led Reality Steve to write in the first place
Carbone spoke about his beginnings blogging spoilers in an episode of his podcast, Reality Steve Podcast. In the first episode, published Dec. 4, 2016, he gave insight into his spoiler journey.
He expressed that while he didn't always know he would become "Reality Steve," he has enjoyed writing since the third grade. Carbone also had an interest in sports radio, citing his love for In the Jungle, Jim Rome's radio show, and calling into that show for years, as well.
"The only thing I ever wanted to do with my life was [to] be a sports talk show host," he said on his podcast. "I knew I wanted to be in radio, but I didn't know how to go about doing that."
He then contacted a producer for In the Jungle, asking to interview with Jim Rome and the show producers for his senior thesis at Loyola Marymount University. The writer later asked the producer for a job.
Later, he started writing for a sports column online, which caused him to be fired from a different radio job due to his vulgar language in his writing. Carbone found another position at a different radio station but wasn't too passionate about that work. The blogger next moved to Dallas to work for his dad.
How he started Reality Steve
RealitySteve.com initially began as an e-mail the writer sent to a few friends about Joe Millionaire, a reality television show in 2003.
"I started watching it and I just started writing about it — the same kind of recaps you've been reading for years — kind of snarky, fun stuff," he explained about the e-mail. His friends passed along his e-mail to their friends, and it spiraled to the point where strangers were asking to be added to his e-mail list.
After Joe Millionaire had concluded, Carbone started writing about The Bachelorette starring Trista Sutter.
"After that season, I was like, 'I need to start a website,'" he said on his podcast. "I created Reality Steve. I never thought anything of it other than, 'I'm covering a reality show, my name is Steve. Let's go with Reality Steve!'"
From 2003 to 2009, Carbone's website solely consisted of recaps. Then he started doing spoilers.
How Reality Steve has become the site for 'Bachelor' spoilers
Jason Mesnick's season of The Bachelor was airing in 2009 when Carbone got his first source for spoilers. "I get an e-mail one day from someone that knew that I wrote a Bachelor column," he said.
The source informed Carbone about the After the Final Rose final contestant switch-up on the season. The notorious show moment was that Mesnick dumped Melissa Rycroft, his final contestant, and started dating runner-up Molly Malaney, who he is still with to this day. The blogger teased it for a month, then revealed the spoiler two weeks before the finale aired.
Reality Steve didn't have spoilers for Jillian Harris' season of The Bachelorette, but resumed spoiling during Jake Pavelka's season, and has spoiled the show ever since then.
The blogger writes about spoilers in real time during production, and also writes weekly posts during the show airing as well.
Even though copycat Instagram accounts have popped up over the years as the show has gotten more popular, Reality Steve has remained the destination for The Bachelor spoilers to this day.