Reality Steve Updates 'The Bachelor' Viewers on Matt James and Rachael Kirkconnell's Relationship
Reality Steve correctly predicted that Matt James would choose Rachael Kirkconnell on The Bachelor. He also spoiled that Matt and Rachael didn't get engaged. Well now, after the pair split up following the filmed last episode and before The Bachelor: After the Final Rose, Reality Steve shared a new update.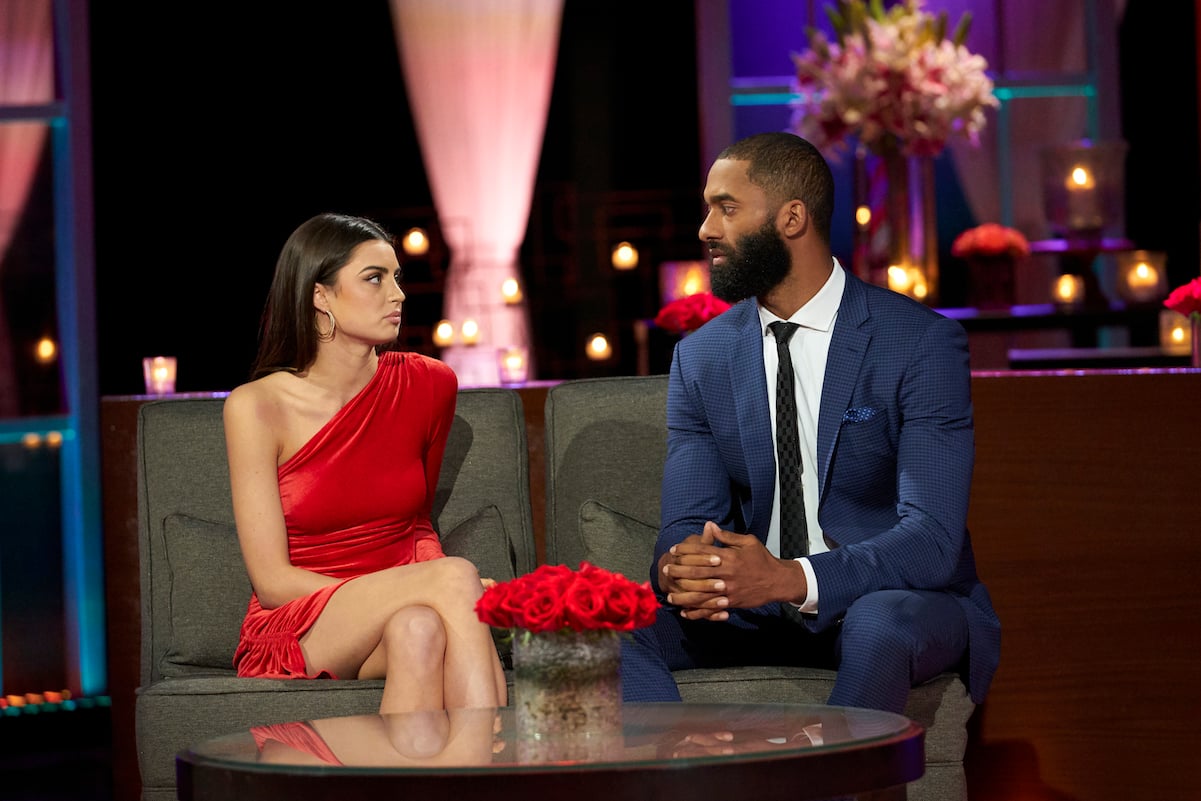 Matt James chose Rachael Kirkconnell on 'The Bachelor'
Matt's season was filled with many trials and tribulations between him and his contestants. First, he had to contend with many women being added to his season. This was an obstacle in that he was trying to eliminate the number of people there. The lead forged a strong connection with the late addition of Michelle Young. He also was faced with a difficult decision when his friend Hannah Brown's pal Heather Martin showed up right before Hometown Dates. Matt sent her home.
After Rachael had a skydive-landing accident on a date, Matt realized how much he cared for her. He chose her on the last episode filmed at the Nemacolin Resort. The two pursued a relationship after the show "ended" before the filming of After the Final Rose. But then Matt discovered Rachael's social media past.
Matt James broke up with Rachael Kirkconnell after her controversy
Matt broke up with Rachael when he realized her ignorance regarding racism. After photos of her dressed up for a party on a plantation surfaced, and other offensive acts, he ended the relationship.
He spoke about why her actions were hurtful to him on the last episode of The Bachelor.
"The most disappointing thing for me was having to explain to you why what I saw was problematic and why I was so upset," he said. "When I'm in a relationship, that means that I'm committed to that person. Commitment for me when I'm dating someone is on track to get married."
Matt continued: "So when I questioned our relationship, it was on the context of you not fully understanding my Blackness and what it means to be a Black man in America. And what it would mean for our kids when I saw those things that were floating around the internet."
"It broke my heart because this is the last conversation I thought we would be having," the lead concluded. "I didn't sign up to have this conversation. I knew that I had to take a step back from you to put in the work that you outlined that you needed to do. That's something you gotta do on your own. That's why we can't be in a relationship."
But it seems that Matt might have changed his mind.
Reality Steve provided an update on 'The Bachelor' relationship for fans
Reality Steve shared an update on Twitter on April 6 about Matt and Rachel's relationship. Even though Matt had previously said that he and Rachael needed to be apart, the blogger reported otherwise.
He tweeted: "It's been a while but here's some news: Matt and Rachael? Yeah, they're not over. They're currently in New York together. FYI."
Both Matt and Rachael have yet to speak out about the status of their relationship, but celebrity gossip Instagram DeuxMoi also reported a picture of the duo in Brooklyn.
The Bachelor fans will have to wait and see if Matt and Rachael are indeed back together.
We reached out for comment and did not hear back.