The Real Reason Why Andy Cohen Stopped Drinking Alcohol with 'Watch What Happens Live' Guests
Andy Cohen is the host of Watch What Happens Live and the father of The Real Housewives franchise. The television personality was an executive at Bravo when the idea was developed and Cohen is credited as producer.
WWHL serves as an after-show to all the cable network's shows and drinking is encouraged. Viewers have noticed that Cohen doesn't drink with his guests as he used to and we now know the reason why.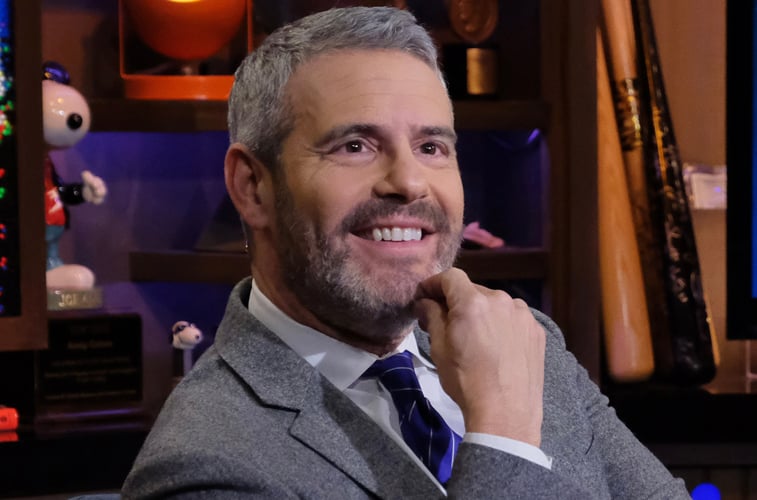 What made Andy Cohen change?
Set in a clubhouse, Cohen starts off the show every night giving audiences a secret word for the drinking game. So every time that word is mentioned, the viewers take a sip of their drink. At the end of the show, Cohen reveals how many times the word was used on the show and reminds everyone not to drink and drive.
On the set, his guests are usually treated to mixed drinks that they sip throughout the duration of the program. Cohen used to also have an alcoholic beverage that he has traded for a mocktail.
"Don't you find that seeing yourself in a monitor every day — doesn't that mess with your head sometimes," he asked Hoda Kotb while co-hosting the fourth hour of Today. "Because you're forced to look in the mirror a lot because there is a monitor under these cameras that we are looking at."
Cohen did not like what he was seeing in the mirror and decided to make changes in his lifestyle.
"So this summer, I had a moment where I was like, I really felt like my suits were getting tight and it was beach season and I was wearing like button-downs to the beach and I'm like I'm not this guy, I'm not doing this," he added.
It was in mid-July when Cohen made the change and he said he has lost 12 pounds since.
Andy Cohen on Bethenny Frankel's exit
Over the summer, Cohen stopped drinking alcohol and he also had to deal with the aftermath of Bethenny Frankel's exit from The Real Housewives of New York City. Although the Bravo host was taken aback, he is hopeful she will return someday.
"She already left is what we need to remember," Cohen said on Radio Andy on September 4 of this year. "We were so lucky to have these last seasons with her on them. It was so fun to have her back, and she brought so much to the show that I am just living in the gratitude of her second return. And I will hopefully live in the gratitude of her third return." 
Cohen hinted that Frankel still feels like she's part of the drama on RHONY and could possibly make a guest appearance.
"She's so still a part of everything that's going on that you almost could see her dropping in," he added. "It's like, 'Oh, my God! OK! Here's Bethenny at a party. Bethenny is on this trip.' You never know. I look forward to her in any capacity on the show, and I'm just grateful that she came back at all. We all should be."
Watch What Happens Live airs from Sunday through Thursday at 11 p.m. ET/PT on Bravo.