The Reason Carole Baskin Sold 'Tiger King' Joe Exotic's GW Zoo so Quickly and for so Little
Carole Baskin tells Showbiz Cheat Sheet why she got rid of Joe Exotic's GW Zoo as soon as she could, even at a loss. Baskin just wanted to prevent the property from ever being used to abuse animals again.
Tiger King put Carole Baskin and Joseph Maldonado-Passage, aka Joe Exotic, on many more viewers' radars. They were already big names in the big cat world, but casual viewers discovered their drama via the Netflix series. Baskin regrets that the focus became her feud with Maldonado-Passage and the mystery of her missing husband, Don Lewis. She wanted to end the breeding and abuse of tigers at Maldonado-Passage's Greater Wynnewood Zoo. However, after Tiger King aired, Baskin was awarded GW Zoo, which she promptly sold.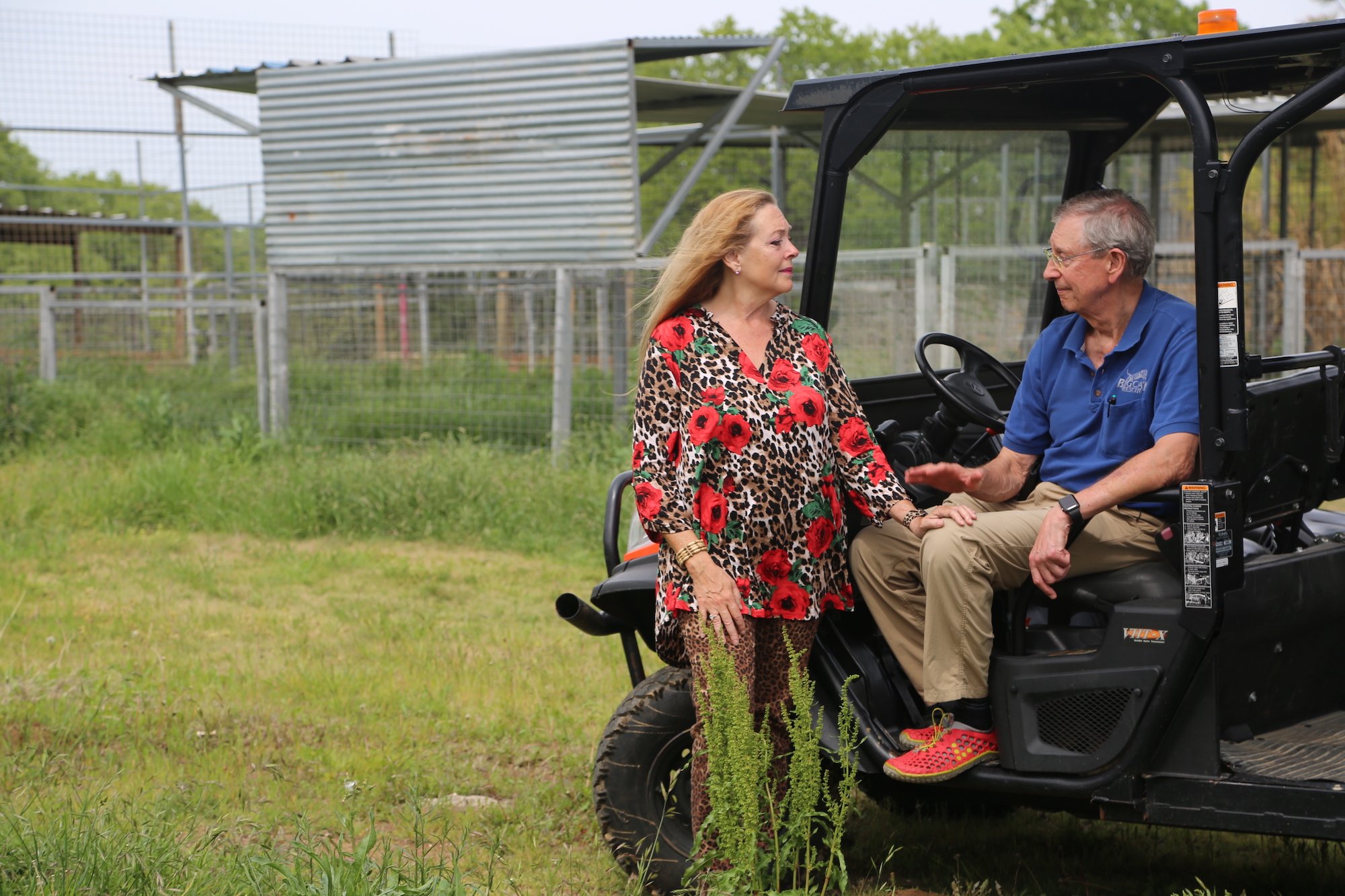 Baskin spoke with Showbiz Cheat Sheet by Zoom on Nov. 19. Her discovery+ series, Carole Baskin's Cage Fight, chronicles her last 72 hours at GW Zoo before transferring ownership. Baskin explained to Showbiz Cheat Sheet why she sold the zoo so soon, and for so little. 
GW Zoo is someone else's problem now 
Carole Baskin's Cage Fight shows Baskin explore the GW Zoo property now that it's under her possession. Baskin also said Maldonado-Passage and Lowe left a big mess when they left, spreading raw chicken over the fences to attract flies and give the property an unpleasant odor. So she's glad to be rid of it. 
"We felt really fortunate to be able to sell it so quickly because man, that's going to be a huge clean up mess for somebody," Baskin told Cheat Sheet. 
Who owns GW Zoo now? 
Maldonado-Passage was convicted of hiring a hitman to kill Baskin. Allen Glover was unsuccessful, and courts awarded Baskin the GW Zoo as part of a $1 million judgment. When Maldonado-Passage went to jail, Jeff Lowe took over running Greater Wynnewood. After courts awarded the property to Baskin, Lowe moved all of the tigers currently living there to a new zoo in Thackerville. 
Baskin and her husband, Howard, sold the zoo to Francisco and Nelly Vazquez for only $140,000. She didn't need a big payday for it, and they included in the contract that no exotic animals could be kept on the property. 
"We had had a realtor up there that we trusted and she had, I think, done a very good job for us in marketing it," Baskin said. "My husband and I agreed from the very beginning that as soon as we could unload that property and put into the deed restrictions that would require that nobody ever be able to breed wild animals there again, we wanted to do that. We had no intentions of opening up a satellite area or ever having animals suffer at that location."
'Carole Baskin's Cage Fight' now had a deadline 
In her last days at GW Zoo, Baskin dug up the property looking for more evidence against Maldonado-Passage and Lowe. She ultimately destroyed the cages where Maldonado-Passage bred and kept tigers. However, because The Vazquezes were taking over in 72 hours, she had a deadline for Carole Baskin's Cage Fight.
""Yeah, that was the downside of it because we weren't sure at the time whether or not we were even going to be filming for Cage Fight," Baskin said. "Then right around the same time that we sold the property, then we got the contract signed with Cage Fight and it was like okay, well, we've only got 72 hours to do something here. We made the most of it."