The Real Reason Chrissy Teigen's Cravings Line Was Removed From Target Has Nothing to Do With Courtney Stodden
Many people on the internet noticed that after Chrissy Teigen apologized to Courtney Stodden, Teigen's Cravings line no longer appeared available on Target. Many hypothesized that Teigen's line was removed due to the scandal with Stodden. But the real reason actually has nothing to do with the internet personality (who uses they/them pronouns).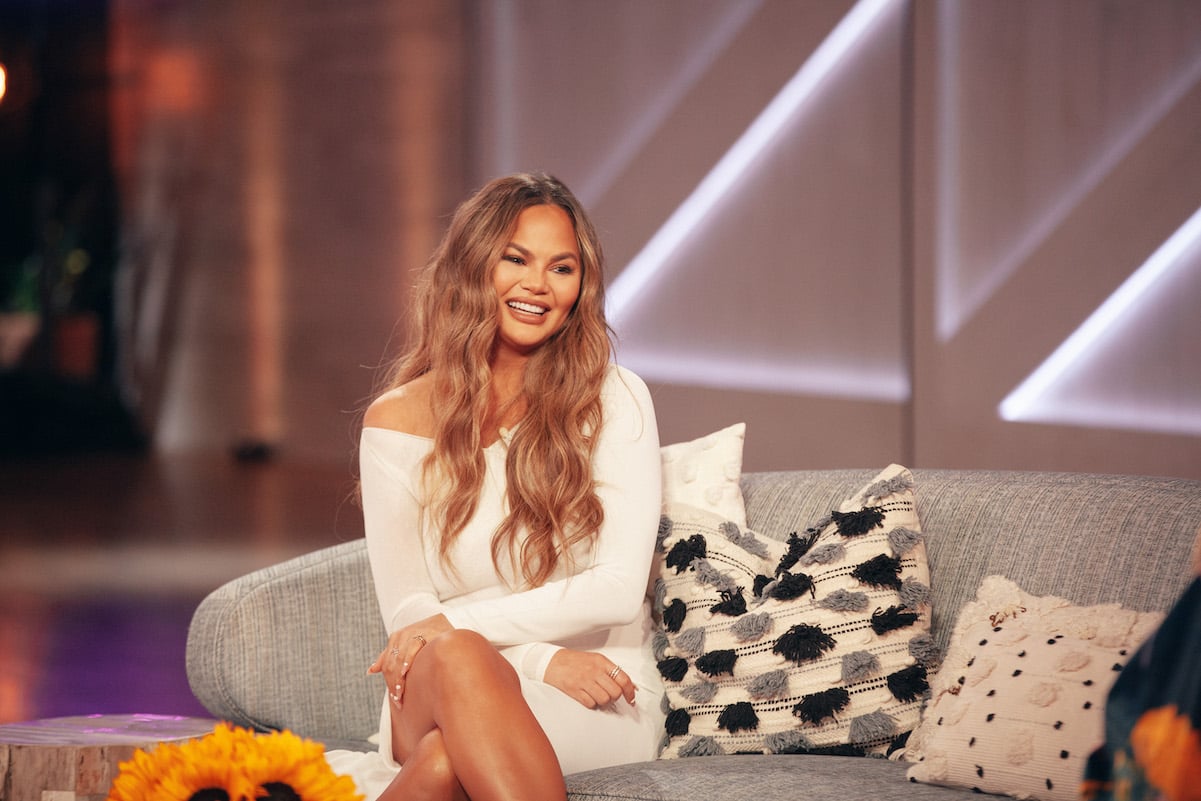 Courtney Stodden called out Chrissy Teigen for her statements
Stodden, who became well known in the 2010s due to their marriage to then 50-year-old Doug Hutchinson at age 16, recently spoke out about that period in their life. At the time, many slut-shamed Stodden and objectified them when they were still a child.
The blonde star spoke to The Daily Beast and revealed statements Teigen allegedly made privately to them.
"She wouldn't just publicly tweet about wanting me to take "a dirt nap" but would privately DM me and tell me to kill myself," Stodden asserted. "Things like, 'I can't wait for you to die.'"
"There were a lot of celebrities acting like playground bullies," Stodden continued. "Some of the worst treatment I got was from women, and we're not going to get anywhere if we keep holding each other back."
Chrissy Teigen apologized on Twitter after Stodden's comments
RELATED: Chrissy Teigen Is 'Trying to Save Her Partnerships' Says, Courtney Stodden
Following Stodden's interview, Teigen came out and apologized for her previous messages and comments to them.
"Not a lot of people are lucky enough to be held accountable for all their past bullsh*t in front of the entire world," Teigen began her Twitter thread. "I'm mortified and sad at who I used to be. I was an insecure, attention seeking troll. I am ashamed and completely embarrassed at my behavior but that is nothing compared to how I made Courtney feel."
Teigen continued: "I have tried to connect with Courtney privately but since I publicly fueled all this, I want to also publicly apologize. I'm so sorry, Courtney. I hope you can heal now knowing how deeply sorry I am."
Stodden replied in an Instagram post while also showing a picture that Teigen blocked them. They said that they accepted Teigen's apology and forgive her.
"The truth remains the same," Stodden wrote in the caption. "I have never heard from her or her camp in private."
The star continued: "All of me wants to believe this is a sincere apology, but it feels like a public attempt to save her partnerships with Target and other brands who are realizing her 'wokeness' is a broken record."
After that, many noticed that Cravings was no longer available at Target. But it had nothing to do with Stodden.
The Cravings line is no longer at Target, but not due to this
Even though people thought that Target no longer carrying Cravings was a consequence of the Stodden drama, the move actually came well before that.
"We made the mutual decision in December to no longer carry the cookware line, given our continued focus on brands we develop and that can only be found at Target," Target told Page Six.
So there you have it.