The Reason Jennifer Lopez Calls Her Children 'Coconuts'
Jennifer Lopez often calls her twins "coconuts." She explained why she calls them that and how the name came about.
Jennifer Lopez is known for calling her children "coconuts." Why did the singer choose these nicknames for her kids? Here's what she said.
Jennifer Lopez's children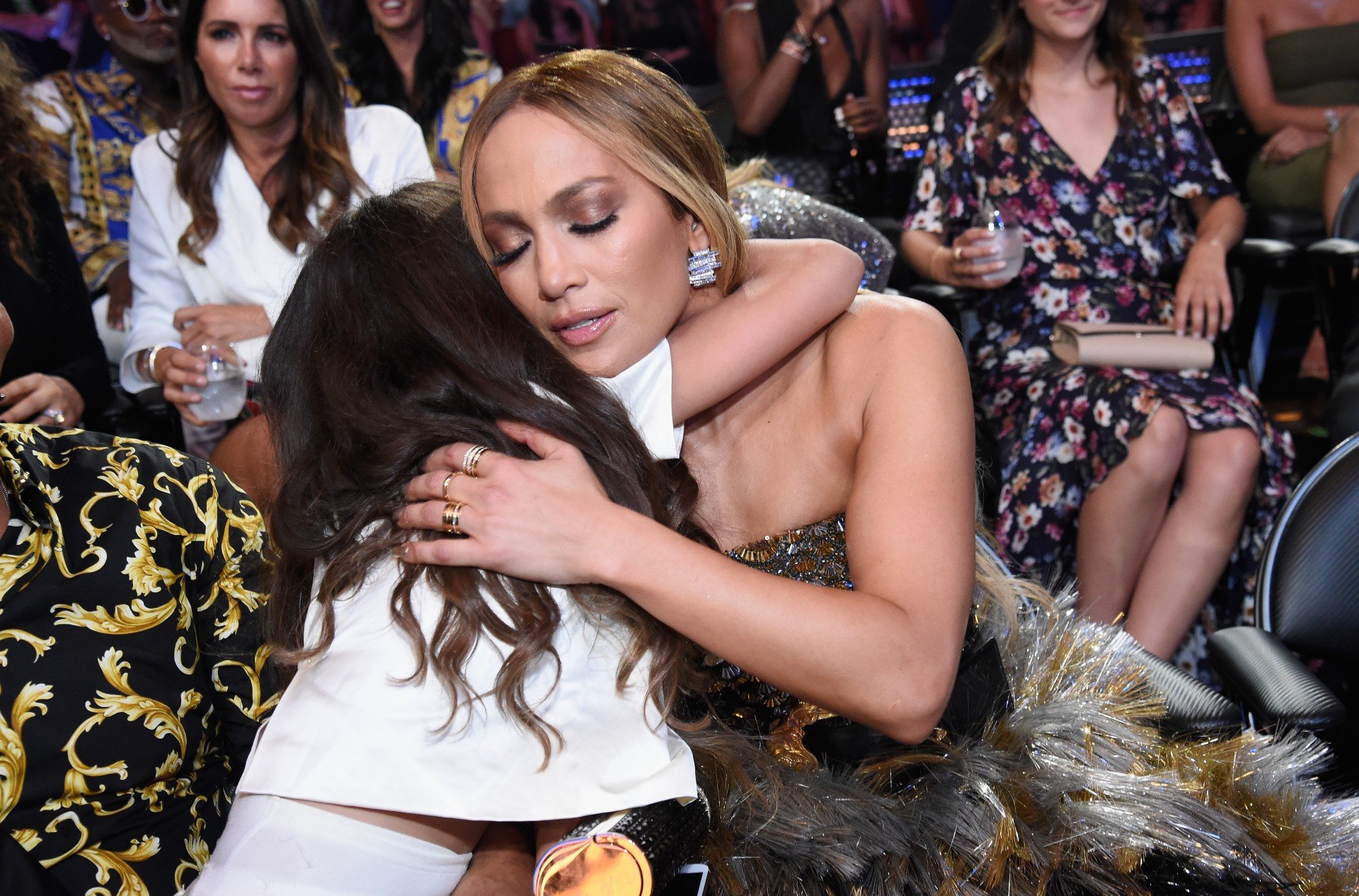 Lopez has two children with her ex-husband Marc Anthony, named Max and Emme. The twins were born in 2008. Lopez tells People magazine that when they were born, all she could say was "Thank you God," over and over again. She also says she had an emotional reaction when the umbilical cords came off. She says she felt like it was a break in their attachment.
"I miss feeling them inside of me," says Lopez. "It's funny — when their little umbilical cords fell off, I cried. That was the last attachment we had where it was just us."
Why Jennifer Lopez calls her children 'coconuts'
During an interview with Kelly Ripa and Ryan Seacrest on Live With Kelly and Ryan, Lopez explains where the nickname "coconuts" came from. She says she started the practice when Max and Emme were babies.
"I still call them coconuts," says Lopez. "I think that they like it. I like to think that they like it. It's cute. I call them coconuts because obviously they're twins; there's two of them. And when they were in the crib—they were very, very little—their hair looks like coconut hair. You know, on a coconut. So, I used to call them coconuts, and it just stuck."
Jennifer Lopez says her children taught her the meaning of love
Lopez says she has always had questions about love. She admits it's one part of her life that she hasn't quite figured out yet. During an interview with Barbara Walters. Lopez spoke about the revelation she had after her children were born.
"[The album] Love came from my questions about love and life," says Lopez during her interview with Barbara Walters. "And I think the babies had a lot to do with that. When the babies were born, and I felt that love and that unconditional love, I was like, 'OK, this is what it's supposed to be.'"
Jennifer Lopez says motherhood is 'the biggest thing that can happen'
For Lopez, becoming a mother was "the biggest thing." During that same 2008 interview with People, she describes what new motherhood was like for her.
"You hear people say this all the time, but it's not until you experience it yourself that you can put it into your own words," Lopez tells the publication. "Your heart is connected to them. It feels like there's a string from my chest to theirs."
Lopez goes on to say she feels having children is bigger than winning an award. She feels like she has already received the best gift there is by becoming a mother.
"Having children is the biggest thing that can happen, I think, to a woman," Lopez continues. "You win an Oscar, get nominated for a Golden Globe — you know, whatever things you think are big — I can't even think of anything that can match the actual miracle of giving birth and having your own child. It's beyond anything you could ever imagine."
RELATED: Jennifer Lopez's Mom Once Chased Paparazzi Away With a Water Gun
Follow Sheiresa Ngo on Twitter.