The Devastating Reason Why Lisa Vanderpump Really Quit 'RHOBH'
Lisa Vanderpump quit The Real Housewives of Beverly Hills midway through season 9 after drama with her co-stars. The restaurant mogul has been open about the rough year she had and why she left the reality series. Ahead of the Vanderpump Rules premiere in January, the former housewife is revealing the exact moment she knew she didn't want to do the show anymore.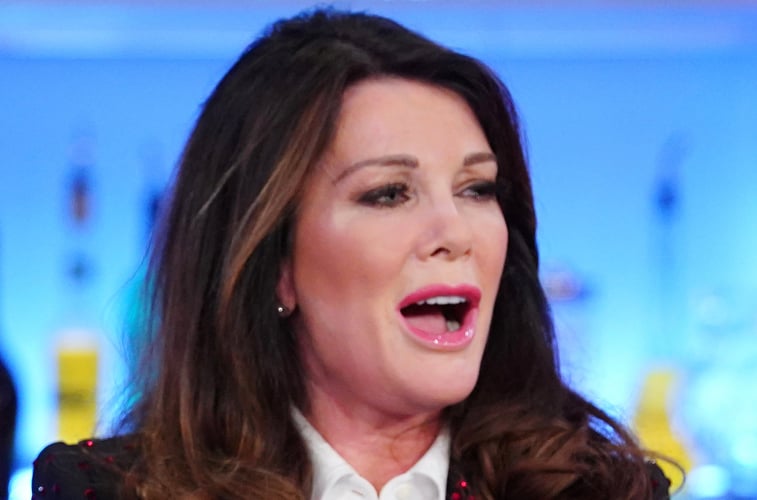 "It was a very sad year for me with losing my brother and everything. I was very honest about that and [I was] struggling with depression," Vanderpump explained on Access Daily.
The animal lover said she was able to get through shooting Vanderpump Rules but when it came to RHOBH, she felt she couldn't do it. Vanderpump even said that Andy Cohen told her it was a mistake for her to do season 9 and they should've given her a season off.
"It was very difficult, the whole situation. [They] all started coming at me and it was all based around the whole dog fiasco. It got too b*tchy and I just suddenly thought, 'That's it, I'm done,'" Vanderpump explained.
"I had so much going on. I was opening TomTom, Vanderpump Rules is a big show, we have the dog rescue center, we were opening in Vegas. There was just so much and when it all kind of piled on top of me, and I was emotionally depleted anyway, I just said, 'You know what? I'm done,'" she added.
Vanderpump said she tried removing herself from the Puppygate situation and the show as her former co-stars were seemingly too aggressive about the ordeal. When they asked her which of the Housewives she would stay in touch, she refused to answer.
Will Kyle Richards and Lisa Vanderpump's friendship continue?
It was quite sad the way Vanderpump felt she was treated during season 9 of RHOBH and even more sad about how she didn't get a proper sendoff. Vanderpump didn't end on good terms with any of the ladies, least of all Kyle Richards who she was closest within the cast.
Richards was asked about how it was shooting season 10 without her former bestie, fans knew there was no reconciliation in sight.
"I'm literally going back and forth, and 100 times I'm going back and forth and just carrying on. Business as usual," Richards told Hollywood Life about filming RHOBH at the same time as the Halloween film.
Richards is seemingly moving on from her friendship with Vanderpump and focusing on her projects at hand.
Lisa Vanderpump has a bigger presence on 'Vanderpump Rules'
With Vanderpump off of RHOBH, she had more time to focus on her other hit show Vanderpump Rules. In the Bravo reality series, Vanderpump also serves as an executive producer and has creative input.
"Lisa is excited to be featured more on this season of Vanderpump Rules," a close source told Hollywood Life. "At first, she was deciding what to do about returning to Housewives so she didn't want to film for Vanderpump Rules at the same time, however, once the decision was made to quit [RHOBH], she couldn't wait to be featured on camera more."
The Vanderpump Dogs rescue founder was more engaged with the cast in season 8 which will make it more interesting as her "rules" take over.
"[Vanderpump] was hanging out with the cast much more, wanted to be included in the trips, showing up to events, etc. You will be seeing a lot more Lisa next season now that she's got more time to film with the 'kids' as she calls them," the insider added.
Vanderpump Rules returns January 7 on Bravo.