The Real Reason Princess Diana Didn't like Highgrove House
Princess Diana became a member of the Royal Family very quickly. At just 20 years of age, she married Prince Charles and became the Princess of Wales. She struggled to find her footing in this new world she found herself in. There were of course places that Diana preferred over others, and she was reportedly not a fan of Highgrove House for a number of reasons.
When did Prince Charles acquire Highgrove House?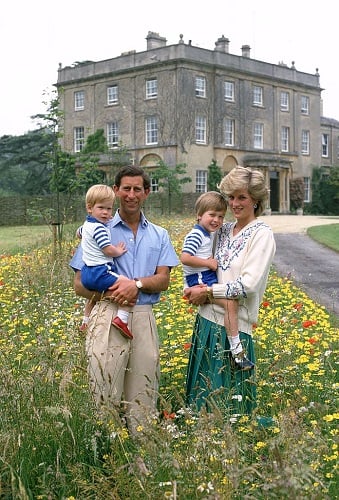 Highgrove House is a beautiful home that is a private residence of Prince Charles and the Duchess of Cornwall. It's located near Tetbury in Gloucestershire, making it perfectly situated with access to London, Wales, and other important areas in Britain. Prince Charles came to occupy the property in 1980 and has since seen to the beautiful and lavish gardens around the quaint retreat. Rare trees and plants are also planted on the property.
Why did Princess Diana not like Highgrove?
Princess Diana gave new eye-opening details about her life in an explosive biography called Diana: Her True Story – In Her Own Words. The book was written by Andrew Morton and talked about Diana's time in the Royal Family. She also revealed the fact that she didn't like Highgrove House for a few reasons.
"But Charles' friends were not the only reason why she loathed her country home. She referred to her trips to their Gloucestershire home as 'a return to prison' and rarely invited her family or friends," Morton wrote. "As James Gilbey said: 'She dislikes Highgrove. She feels that Camilla lives just down the road and regardless of any effort she puts into the house, she never feels it is her home.'"
Diana also didn't like Balmoral Castle
Highgrove House wasn't the only place that Diana didn't enjoy visiting. She was also not keen on visits to Balmoral Castle, a royal residence in Scotland. It became part of the royal household during the time of Queen Victoria. Queen Elizabeth II and the rest of the Royal Family enjoy spending time at Balmoral during the summer months.
Princess Diana mentioned her dislike of Balmoral in the taped conversations she participated in with Dr. James Colthurst when she was helping craft her biography that Morton wrote. Balmoral was also on Princess Diana's list of least favorite royal residences.
"I panic a lot when I go up to Balmoral. It's my worst time, and I think: 'How the hell am I going to get out of this?' The first couple of days I'm frightfully chirpy when I get up there and everything's wonderful," Diana said in the recordings. "By the third day they're sapping me again. There are so many negative atmospheres. That house sucks one dry."
It's understandable that Princess Diana wouldn't like every place she stayed at as a member of the Royal Family. No person on this planet likes every single place they've ever had to visit, so it's totally understandable that Highgrove House and Balmoral Castle weren't the Princess' favorite places.
Princess Diana left a lasting legacy on the Royal Family and the world. She was popular with the people and they truly admired her as the Princess of Wales and the mother of a future king.