The 1 Reason Fans Think Selena Gomez's New Song Is About Justin Bieber
Selena Gomez has a new single 'Lose You to Love Me,' on the way. Is it about her ex, Justin Bieber? Here's why fans think so.
There are some celebrity couples that fans just refuse to let die. Justin Bieber and Selena Gomez are one such pairing. Though Bieber is now married and Gomez has her own things going on, an upcoming single has us talking about them once again.
Selena Gomez and Justin Bieber's relationship timeline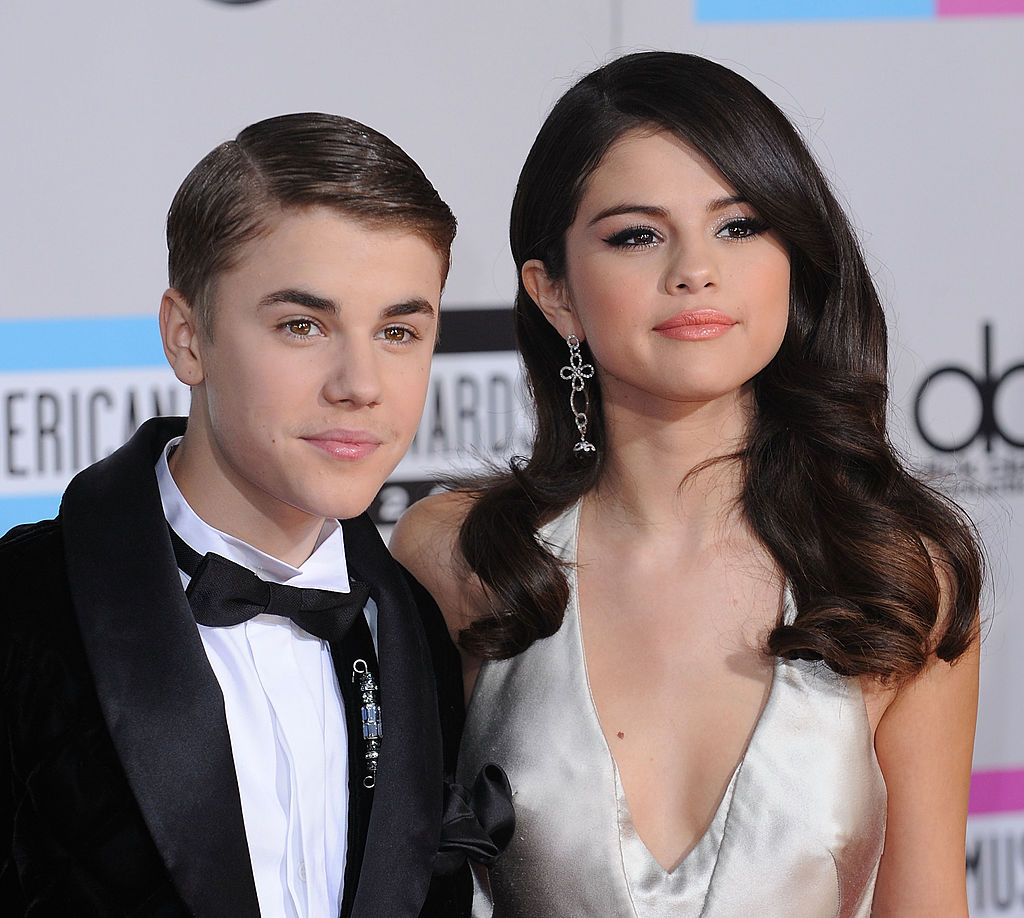 It would take a very long time to detail the entirety of this relationship, so we're just going to summarize it as best as we can. Bieber and Gomez began dating as teenagers, likely sometime in 2010, having met a couple of years previously. They made it public in 2011 but broke up for the first time in 2012 or 2013.
Many of their young fans were devastated. They rekindled things sometime in 2014, but by 2016, they were seeing other people. They were back on once more in 2017 and called it quits for the last time in 2018. So they were on-again, off-again for the better part of a decade in total.
They've written a lot of songs about each other in the past
Because both are singer-songwriters, and they spent years together, it's no surprise that Gomez and Bieber have written multiple songs about one another. Though there usually isn't an official confirmation from the artist as to who the subject is, it's pretty obvious which songs were about the other.
Gomez has referenced Bieber in songs like "Love Will Remember," "The Heart Wants What It Wants," and "Same Old Love." Bieber, meanwhile, appears to allude to Gomez on tracks such as "Heartbreaker," "What Do You Mean?," and "Sorry." And there are plenty more where those came from.
Bieber is married now
During one of his breaks from Gomez, Bieber dated model Hailey Baldwin, daughting of Stephen Baldwin, for a few months. Shortly after he and Gomez broke up in early 2018, he was spotted with Baldwin once again. Then, in July 2018, they announced their engagement.
The Biebers were officially married in Sept. 2018, though they didn't reveal this for months. The couple then had a big wedding ceremony on Sept. 30, 2019. They shared plenty of photos online, and Hailey changed her name publicly to Hailey Bieber.
Gomez has a new song
While the Biebers cause controversy with their pets, religious claims, and much more, Gomez has been quietly keeping busy with her own life. She had quite a health scare a while back, which has required a lot of recovery time. Gomez also executive produced the Netflix docuseries Living Undocumented.
However, she hasn't put out any music of her own in a while. Fans have been eagerly awaiting her return and now, finally, it's here. Gomez recently revealed that her new song, "Lose You to Love Me," will be out on Oct. 23, 2019. We're hopeful that this means a new album is on the way.
Why fans think the song is about Bieber
Clearly, Gomez has had a lot happen in her life over the past few years, so we can't imagine the album will feature too many songs about her relationship with Bieber. That being said, it would make sense if at least one does. And after a recent Instagram post, they think "Lose You to Love Me" is that one.
One of her promotional images for the new song includes the following words, which many believe to be lyrics: "Sang off-key in my chorus because it wasn't yours." Though Gomez and Bieber have never released a song together, they did record one, "Can't Steal Our Love," before they broke up one of the previous times. But we'll have to see what the full lyrics are before we make it official.