'Reba': JoAnna Garcia Swisher Still Has a Close Relationship With Her Castmates
Reba is undoubtedly one of the strongest programs to emerge from the Warner Brothers Television Network. The show, which dominated the channel for five seasons before moving to The CW for its finale, offered years of laughter, friendship, and forgiveness amid difficult circumstances.
After six years of weekly updates, many viewers felt as though they were members of the sitcom group. According to JoAnna Garcia Swisher, they aren't alone. Over time, the fictional family became something more — sparking lifelong bonds and irrepressible hopes for a reboot. 
'Reba' follows the trials of a Texan family
RELATED: Why Blake Shelton and Gwen Stefani Might Owe Their Relationship to Reba McEntire
The show stars — and derives its name from — country music legend Reba McEntire, but places her in a fictional life. 
Reba sees her as Reba Hart, a recently single mother of three. Her husband, Brock, has left her to pursue Barbra Jean. Barbra Jean is young, aloof, and pregnant with Brock's child. Worst of all, she seems determined to be Reba's best friend. 
As the Harts try to navigate life in their small Texas suburb, they face a myriad of challenges. Reba's oldest daughter, Cheyenne, discovers she is pregnant. She quickly marries her boyfriend Van who, in turn, moves in with the family.
The house of five — with the occasional appearance from a very persistent Barbra Jean — grows incredibly close and learns important lessons about the power of love and forgiveness. All too often, wholesome television shows are tainted by off-screen drama. Fortunately, fans of Reba seem to have nothing to fear. 
JoAnna Garcia Swisher remembers her time as Cheyenne fondly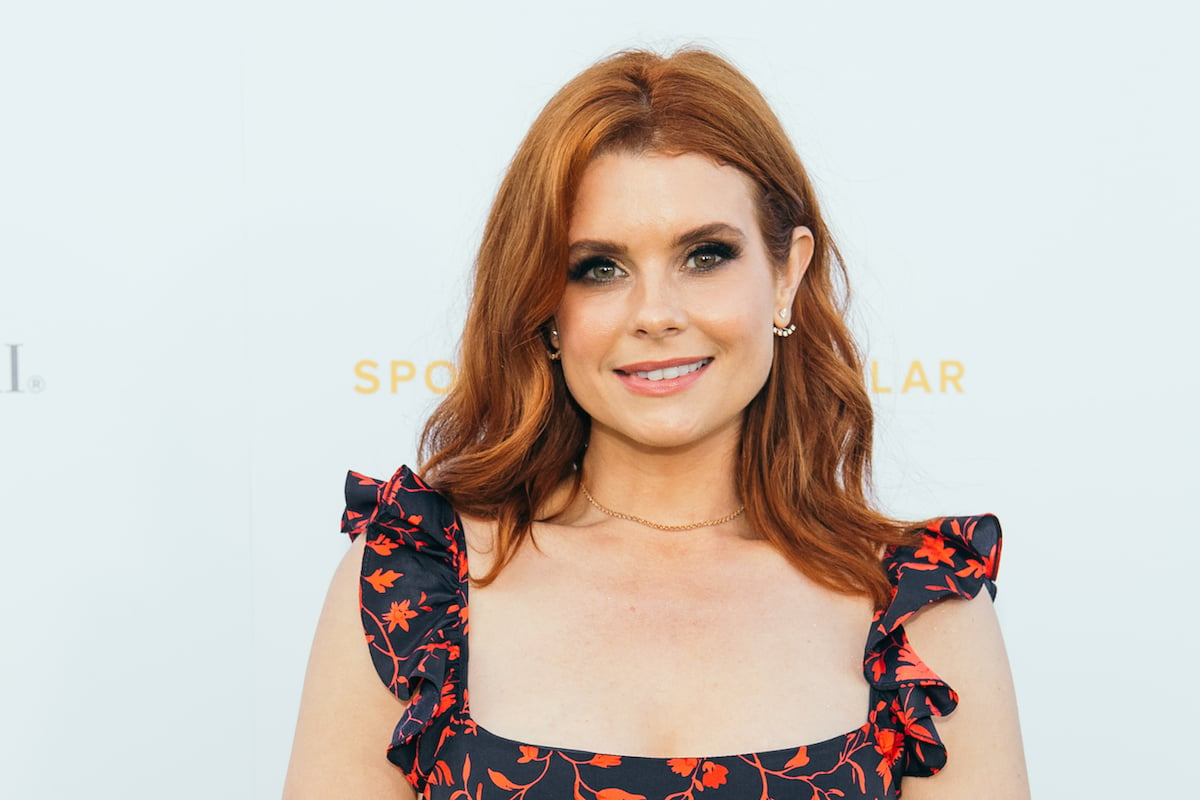 Garcia Swisher has recently made appearances in shows like The Mindy Project and Once Upon a Time. She even plays the main role in a recent Netflix drama, Sweet Magnolias. Despite these impressive credentials, she may always be best known for her portrayal of Reba's Cheyenne. 
Fortunately, Garcia Swisher doesn't seem to mind. In an interview with Us Weekly, the star had only praise for her co-stars and time on the show. She is quoted as saying, "There is so much love there and such fond memories of our time on [Reba]."
Although the cast is undoubtedly filled with extremely talented actors, it would seem as though many of the smiles, hugs, and laughs shared on-screen were perfectly real. 
Garcia Swisher even went as far as to suggest that a Reba reboot is possible — and we must say, that has a ring to it. She spilled that there has "been a lot of talk about it," perhaps on one of the vacations the group has taken together. Even if they're not on our TV screens, it seems as though the Hart family still has many reunions. 
Fans can still keep up with the stars
RELATED: Is 'Sweet Magnolias' Coming Back for Season 2? Cast and Fans React to the Big News From Netflix
Since the show's conclusion in 2007, the cast has stayed busy on many other exciting projects. Although fans may have preferred a few more seasons with the Harts, they can still enjoy content created by their favorite on-screen personalities. The podcast "Living & Learning with Reba McEntire" offers regular lessons and laughs with the star.
Garcia Swisher, meanwhile, is a protagonist in Netflix's recent romantic drama Sweet Magnolias. Although we hate to see "Cheyenne" on-screen with anyone other than Van, fans of the actress's work were thrilled to see the series renewed for a second season. At the very least, it's something to watch while waiting for that coveted Reba-oot.