Reba McEntire: Her All-Time Favorite Quote and a Few of Her Other Top Picks
Country queen Reba McEntire's all-time favorite quote is about bones. How does she find inspiration from them? And what are some of her other favorite things?
Singing and acting icon Reba McEntire has enjoyed a vibrant career in the spotlight for more than three decades. As such, she's a person many others turn to when looking for advice on life — or even just some suggestions. When asked about her "all-time" favorite quote, the country queen revealed it was one about bones. So, how did she turn that into an inspirational little treat? And what are a few of her other favorites, including from her own songs?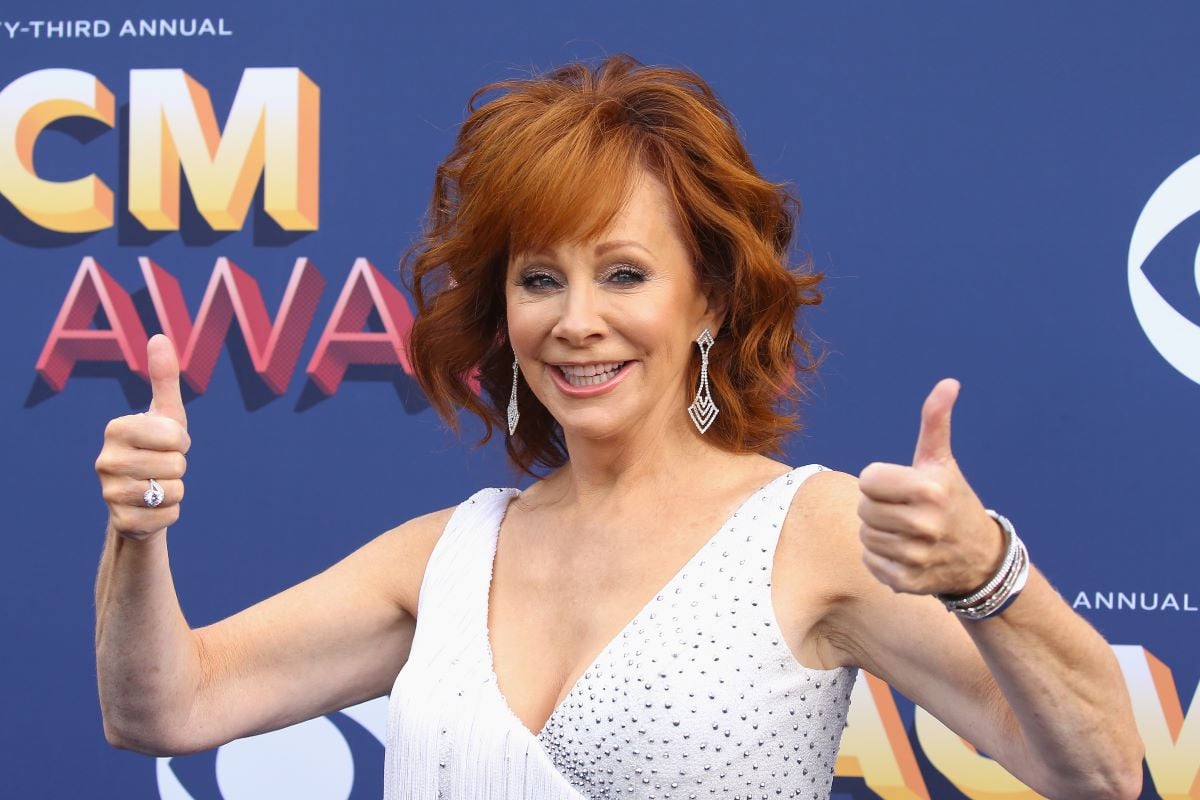 Reba McEntire's favorite quote is about bones
When chatting with Hoda Kotb on Today in 2021, Kotb asked McEntire for her "all-time favorite quote" that "guides" her. In reply, the TikTok ace told her, "What you got to have in life is a funny bone, a backbone, and a wishbone."
She added, "That kind of encompasses everything."
But she told Kotb she does believe one of those bones is a little more important than the others. "You gotta have a funny bone," she stressed. "Whether you're messing up or doing great, you've gotta laugh at it and go on."
McEntire elaborated more on what the quote and each bone means to her for Oprah's Master Class in 2012. She said the wishbone is important for creating intentions and manifesting desires.
"You've got to have goals," she emphasized. "I always have to have something to look forward to. I wish for things."
"Your backbone is your drive," she went on. "That helps you to get the fortitude and make it happen."
As far as the funny bone, she again said we need it to be able to laugh when things go wrong instead of stressing over them or worrying about how to make them better. "You really kick yourself in the butt sometimes when you do things wrong," she said. "Don't sweat the small stuff."
Reba McEntire likes to fish, travel, and collect 'cool' boots
For Country Living in 2016, McEntire listed a few of her favorite things to wear and do. And as it turns out, the one-time barrel racer likes fishing. "My new hobby is fishing, but I also love to travel," she said.
And what does she contribute to Thanksgiving dinner? She shared, "I bring the paper plates! I'm usually flying from one state to the next, so by the time I get there, everyone's ready to eat."
When she's home, she likes to get casual and wear jeans and a sweater, but she also said she "can't resist a cool pair of boots."
It seems she enjoys the simple things, like a good rocking chair or a glass of "unsweet iced tea with Stevia and lemon on the side." Even her list of must-haves for her dressing room is short and practical. "I just need Kleenex, water, a trash can, and a clock," she explained.
What is Reba McEntire's favorite Reba McEntire song?
McEntire has made no secret out of which of her own songs is her top pick — and it's a fan-favorite, for sure. She says that she loves to perform "Fancy." It's the song she chooses to close her shows with, so her fans know the concert isn't over until that songs plays.
From good boots to good songs, it seems safe to say McEntire is a formidable lifestyle icon, too.