Reba McEntire Combatted 'Homewrecker' Accusations Involving Narvel Blackstock's Ex
Superstar Reba McEntire knew her ex-husband Narvel Blackstock for years before they became romantic. And they both said they kept their distance romantically out of respect for their first marriages. Nevertheless, McEntire eventually faced accusations of being a "homewrecker" after Blackstock decided to split from his first wife. But according to her, the facts didn't support the magazine-selling allegations, and she had a big way of setting the record straight.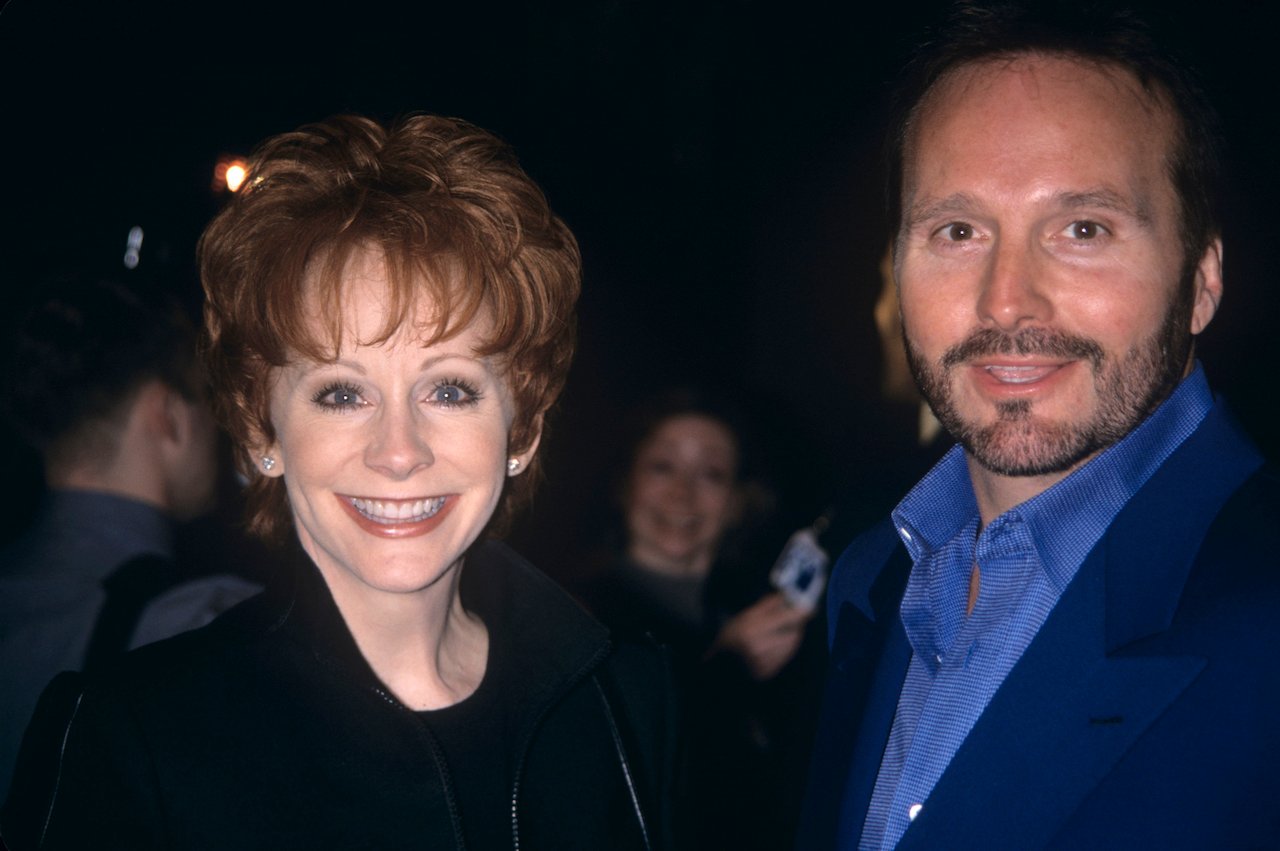 Reba McEntire left her first marriage because it had grown cold and scary
As McEntire recounted in Reba: My Story, she met Blackstock in 1980 when she brought him on as a steel guitar player for her band. At the time, she was married to Charlie Battles, who also helped manage her career.
So, McEntire kept her distance from Blackstock. In fact, she said the first night he played with the band, she and Battles walked right by him without saying hello. She wasn't being rude, she said. The show was her focus.
At that point, Blackstock was also married with three kids. But by 1987, both their marriages had unraveled. With Blackstock helping manage her, he showed both "dependability and devotion" that "inevitably sparked some response" in her.
McEntire was the first to leave her marriage. But she said it had been heading that way for a long time. She contended that, in the end, it had nothing to do with Blackstock. She ultimately decided to pull the plug from Battles following a fight during which she feared he might hit her.
Reba McEntire disputed accusations of a 'homewrecking' romance with Narvel Blackstock in her autobiography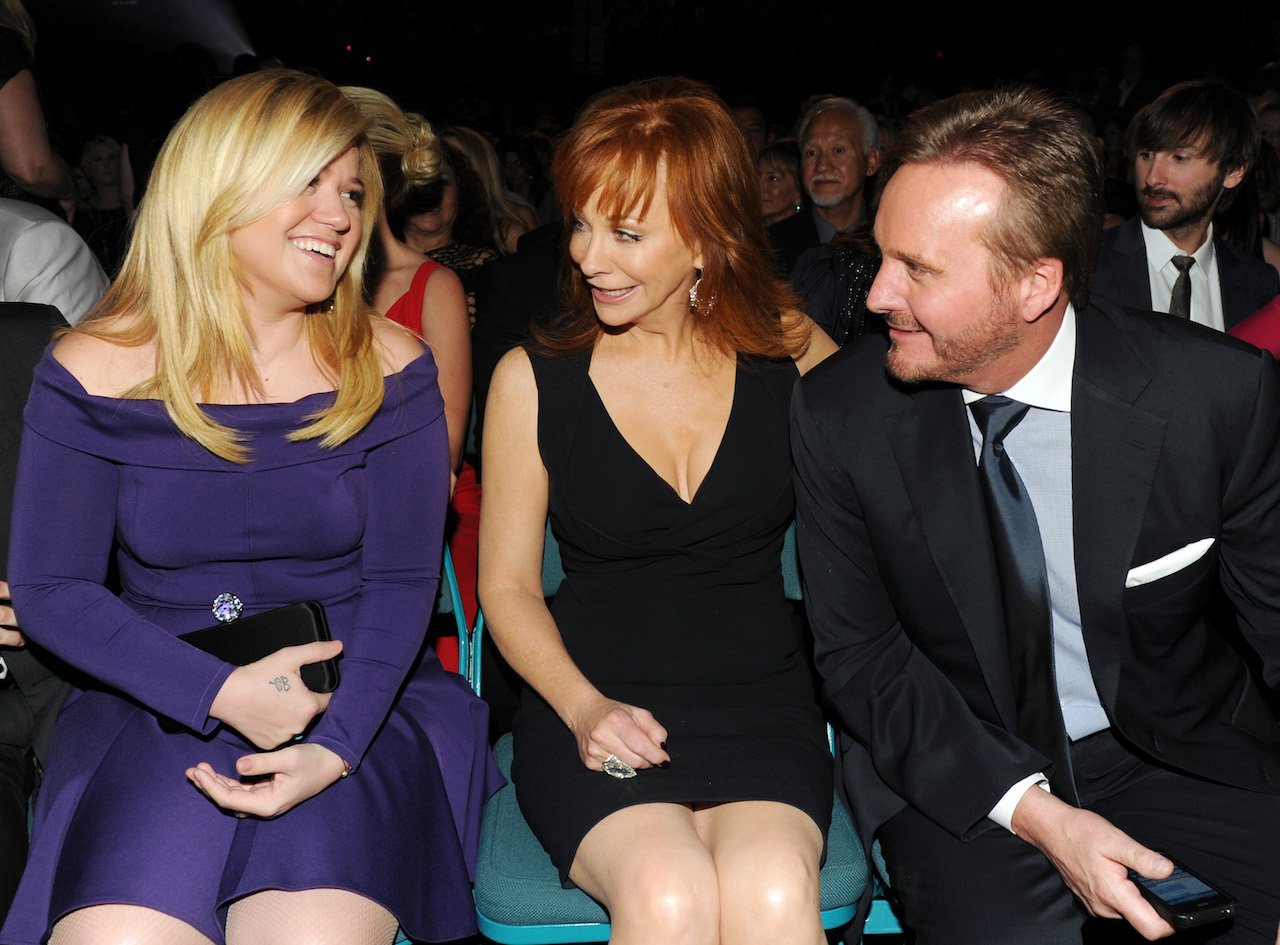 As McEntire's divorce was almost final, Blackstock's marriage was also in its last fizzle. But Blackstock claimed it had been a process of untangling that took years. "I was living as an unhappy person," he said in Reba: My Story.
Even after recognizing his feelings for the country star, he tried to make his marriage work. But he also had a "major confrontation" with his wife before the final split.
Though they both maintained their decisions to leave their spouses had nothing to do with one another, McEntire said the tabloids eventually ran headlines with the "strong" implication she'd intruded on Blackstock's marriage, featuring comments from his ex.
McEntire confessed one of her reasons for writing her autobiography was to set the record straight on some of those misreported details. According to her, "both marriages had been dying for years," but the "funerals just happened to come a few months apart."
Though McEntire and Blackstock dealt with "intense feelings" for each other eventually, the "Fancy" singer had no intentions of marrying again at first, especially not to someone else who had children. And according to her, Blackstock thought she was a "country bumpkin and a hick."
For his part, her said he was thinking in terms of starting over for himself, moving to Nashville, and building a career. Though he cared about McEntire, he said she initially wasn't part of his big plan.
Reba McEntire and Narvel Blackstock grew together over their common goals, but eventually grew apart
As written in Reba: My Story, McEntire's relationship with Blackstock was a slow "growth process" after their first divorces. With Blackstock helping manage her career, they developed the same goals.
According to him, they were first "real good business buddies" without anything romantic. "But when it happened, it happened," he concluded.
McEntire recounted a few of their "great times" before their decision to get married, have a child, and stay together for 26 years. But they ultimately split in 2015, and she went on the record to say it wasn't her idea.
McEntire has been gushing about her once-in-a-lifetime relationship with actor Rex Linn since 2020.
RELATED: Reba McEntire Once Lost a 'Beautiful' Gift From Loretta Lynn to a No-Good Thief