Reba McEntire Doesn't Know Where Her Life Would Be Without Her Faith
When Reba McEntire looks for someone to thank for the good things in her life, she always knows where to turn. Her faith has led her through ups and downs, and she questions where her life would be without it. Read on to discover how it has guided her through two divorces, her romance with Rex Linn, and a devastating plane crash.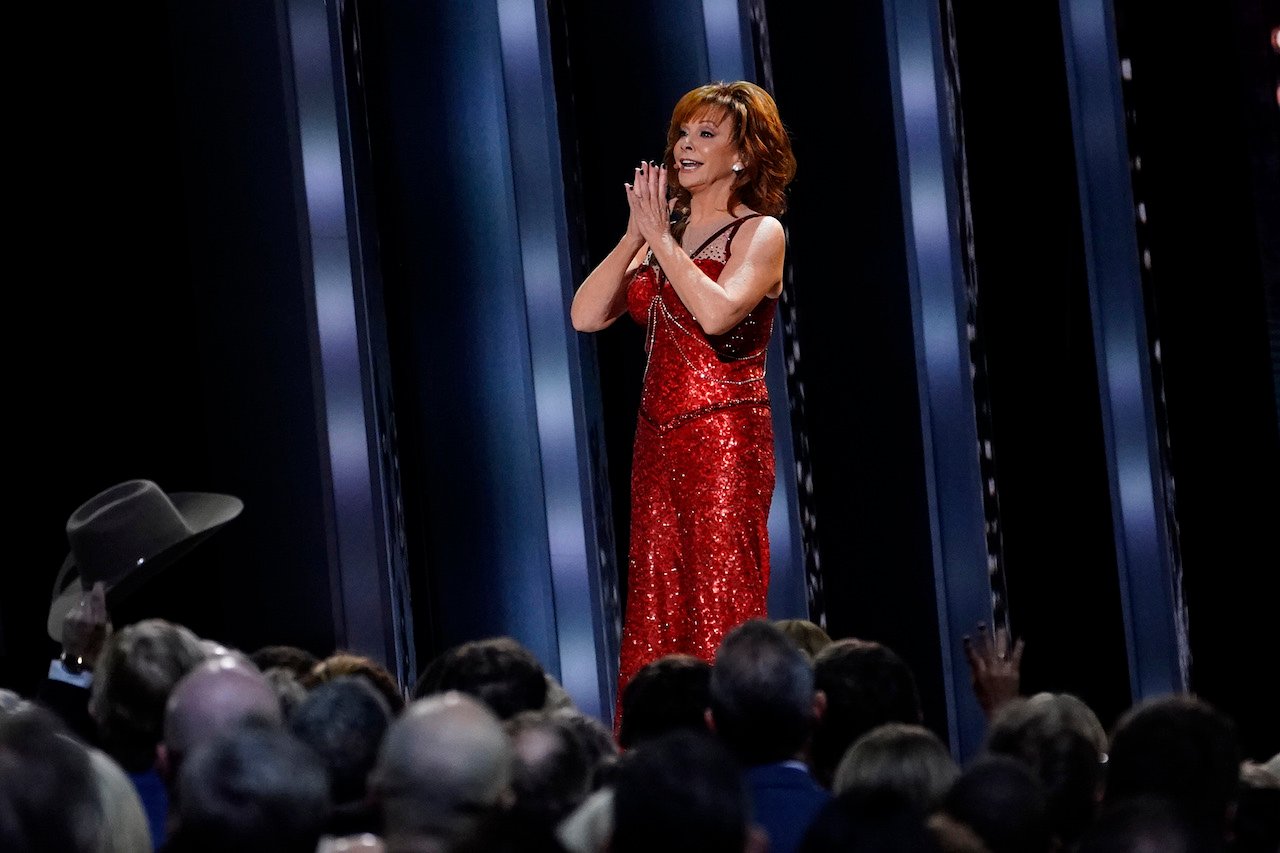 How did faith help Reba McEntire in her two divorces?
Throughout her two divorces, McEntire used her faith in different ways. It helped her decide to end her first marriage, and it helped her cope with someone else's decision regarding her second.
In Reba: My Story, McEntire wrote about the moment she chose to take a step to end her first marriage to Charlie Battles. She found the words she needed in her little white Bible when the pages opened to Ephesians. She read, "He is the fool that looks back while plowing the field."
It felt like God was telling her to move forward, and Battles wanted to hold her back. So, she expressed gratitude for the guidance in her next direction. Then, she closed her Bible and asked her parents to join her downtown while filing for divorce.
In 1989, McEntire married Narvel Blackstock, and they split in 2015. She went on the record to say that the final decision wasn't hers. But she thought her best option was to "run it all through God" for inspiration on moving forward with her life and career.
"I had to say, 'OK big boy, I can't handle this. This is way over my pay grade — I don't know what to do,'" she explained (per PEOPLE.) "And I would wait, and He would guide me."
She added, "… Without my faith, I have no idea where I would be or my career would be, at this time today."
How did faith help lead Reba McEntire to Rex Linn after her second divorce?
McEntire visited The Faith Between Sisters podcast and said she believes God gave her what she needed when she reconnected with Linn, an actor she'd known since the early '90s. They got to know each other better through a romantic tradition called "coffee camp" while isolated in separate states in 2020.
And once Linn learned McEntire was a "foodie" like him, he sent her treats from all over the country. She eventually realized he was an exceptional partner, not just because he wooed her with delicious food. "I've waited 66 years for a man to pray with and … share a faith and love of the Lord," she explained.
How did Reba McEntire's faith help her recover after a deadly plane crash?
In 1991, a plane crashed while carrying seven players in McEntire's band, her tour manager, and two pilots, killing everyone on board. She wrote in her autobiography that after getting through the initial business of calling families and arranging a memorial service, she again "looked for solace in the places where [she'd] always found it before — in the Lord and in … music."
Though some disagreed with the decision, she promptly returned to her scheduled obligations because she found comfort in working. She sang at the Oscars the week after the crash and added she performed with all her heart for those who died.
RELATED: How Reba McEntire Felt About Flying After Her Band's Plane Crashed