Reba McEntire: Dolly Parton Is 'Exactly the Sweetheart You Think She Is'
It's safe to say Dolly Parton and Reba McEntire are two of country music's best known artists. They've also been friends a long time. And in 2021, they made dreams come true when they finally recorded a duet.
After it all, McEntire said the "Jolene" singer is "exactly the sweetheart you think she is" and gave fans a little something more to look forward to in 2022.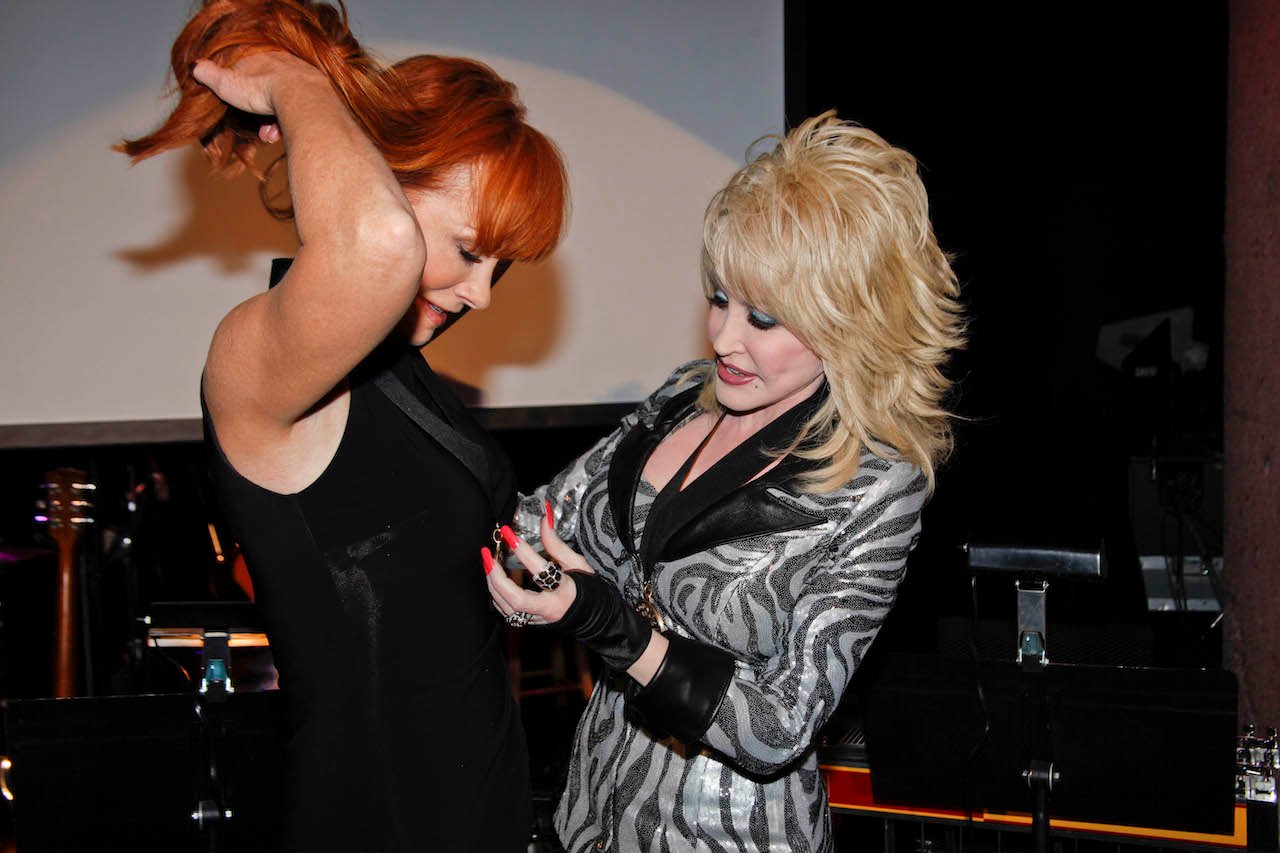 Dolly Parton reached out to Reba McEntire after tragedy in 1991
Following the 1991 plane crash that killed many members of McEntire's band and her tour manager, she said other country stars rallied around her to offer support. And Parton was one of them.
According to McEntire's autobiography, Reba: My Story, Parton called her at her office to offer her condolences. She also asked if there was anything she could do to help, offering the use of "her band and her whole organization if necessary."
After that, Parton's band leader and record producer, Gary Smith, helped form a band. "No wonder I've been a huge fan of hers from the beginning," McEntire noted of Parton.
It wasn't their first encounter, but that gesture seemed to reinforce McEntire's admiration. Still, it was another 30 years before the two actually released a song together.
Reba McEntire thought it was 'kinda weird' she'd never recorded a duet with 'sweetheart' Dolly Parton before 2021
As a fan, McEntire has recalled the exact moment she saw Parton in person the first time in the '70s. And throughout her career, she has always candidly shared her love for her fellow country queen.
"It's amazing that we've never done a duet," McEntire once said of Parton according to the Oklahoman. "We've never (sung) together. I've gone on programs to sing for her, and she's done that for me. But to never sing a song together is kinda weird."
But that was before 2021 when the "Fancy" singer re-released some of her hits on Revived Remixed Revisited. The updated version of "Does He Love You" features Parton as "the other woman" instead of Linda Davis, who sang on the original.
McEntire seemed glad for the quality time they spent recording the updated "Does He Love You" music video. "Dolly was exactly the sweetheart you think she is," McEntire told CMT. "I can't wait to sing ["Does He Love You"] live with her."
And that's a prospect sure to fill many country fans with lots of eager anticipation.
Reba McEntire said duet with Dolly Parton was a 'milestone' but also just like 'hanging out with your buddy'
The "Fancy" singer is seemingly never done gushing about Parton. She told the Oklahoman "getting to spend the day with Dolly Parton is just as you would imagine."
"We laughed, we talked about family, and COVID, and friends, and the business," McEntire shared, "and how grateful we are that we're still doing what we get to do."
And after their song was released, McEntire told ET Canada working with Parton was both a "milestone" in her career and just like time spent "hanging out with your buddy."
In the end, she said they both enjoyed it "tremendously."
RELATED: Reba McEntire Once Crawled off a Stage Because Her Pants Were Too Tight to Get Up