Reba McEntire: Why Did Dolly Parton Think She Was 'Some Squirrel'?
Dolly Parton and Reba McEntire are two long reigning queens of the country scene. And their friendship goes way back, as does McEntire's fan worship of Parton. So, why did her professional idol once tell her she thought she was 'some squirrel'?
Country superstar Reba McEntire vividly remembers the first time she saw living legend Dolly Parton in person in 1977. And though they didn't meet that night, they've seemingly bonded throughout the years — like when Parton helped arrange a new band for McEntire after most of hers died in a tragedy.
So, Parton has been someone that McEntire turns to for professional advice. And in the early '90s, she decided to take a chance by calling the hotel where she'd heard Parton was staying to ask for her. The "Jolene" singer hilariously thought McEntire might have been "some squirrel" — but did she take the call?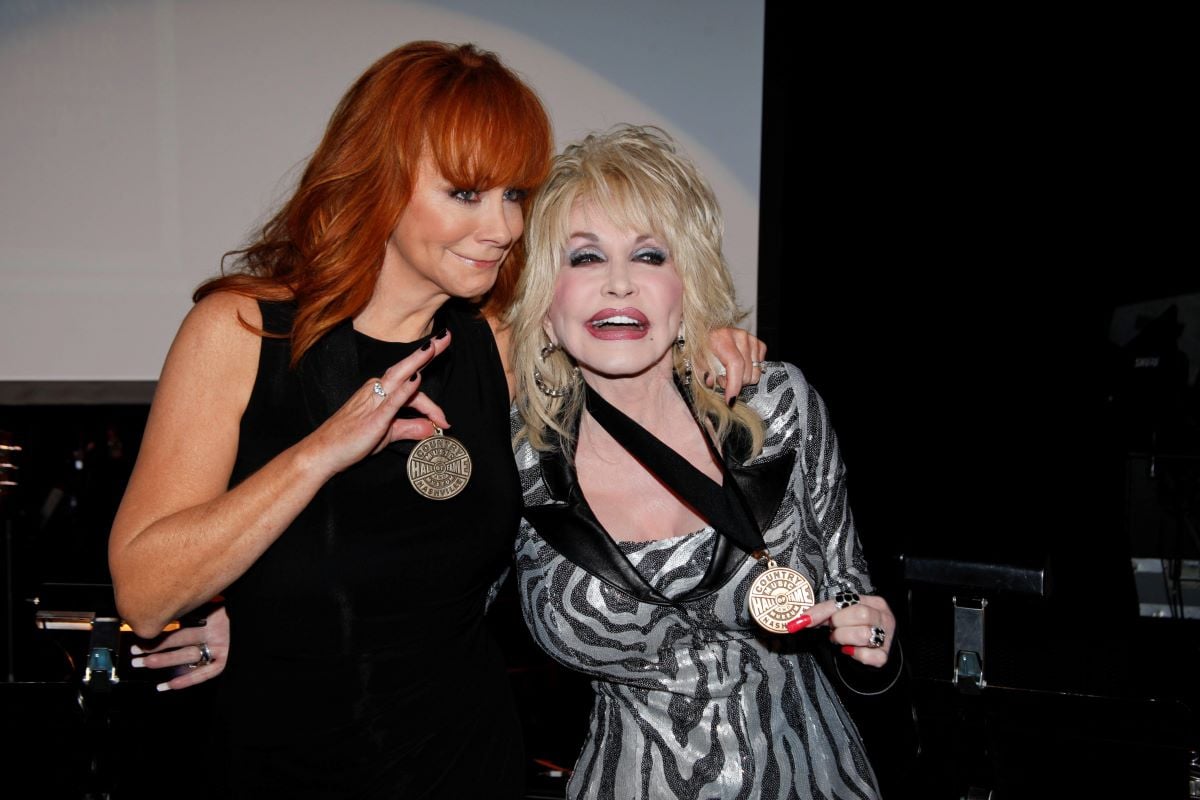 Dolly Parton helped arrange a band to play with Reba McEntire after most of hers died in a plane crash
As McEntire writes in her autobiography Reba: My Story, Parton reached out to her following a plane crash that killed seven members of her band as well as her tour manager.
Two pilots also died in the accident, which happened in part due to a "deadly" miscommunication. McEntire says, "The pilot obviously had no idea that a killing peak lay in his path."
The wing of the plane clipped a "rock outcropping" on Otay Mountain in San Diego, California. It went into a cartwheel before it ultimately crashed, killing everyone onboard.
While McEntire notes she grieved hard for a time, she was soon ready to return to performing. And she had friends like Parton to lean on in a dark time. She shares, "[Parton] said if I needed anything to tell her and that I could use her band and her whole organization if necessary."
Eventually, Parton's band leader and record producer helped bring together a new band for McEntire. But it wasn't the only time McEntire turned to Parton for assistance or advice.
Dolly Parton took a call from Reba McEntire even though she wasn't sure it was her
During an interview with Bobby Bones on Bobbycast, McEntire revealed she was once seeking Parton in the early '90s while hoping to pick her brain about something professionally. She'd seen the 9 to 5 star on The Tonight Show the night before. There, McEntire heard her mention "she was going to Vegas, gonna be at Caesar's."
"So, I called Caesar's," she shared. "I said, 'Um, I need to speak to Dolly Parton, please.'"
"One moment please," she said the hotel staff told her. "Who's calling?"
Apparently her voice was tell-tale enough that the staff didn't disbelieve her when she said it was Reba McEntire calling. But Parton was a little suspicious. The "Fancy" singer recalled, "Pretty soon [Parton] came on the line and she said, 'Is this really Reba McEntire or some squirrel that wishes she was Reba McEntire?'"
So, Parton took her call in the end, and even despite the possibility it was just "some squirrel" on the line.
Reba McEntire had her manager call Dolly Parton's manager for their 'Does He Love You' duet
When McEntire was working on her Revised Remixed Revisited album, she and Parton recorded a duet. It's a cover of McEntire's '90s hit, "Does He Love You," which originally featured Linda Davis.
And McEntire revealed while chatting with Bones that she was worried Parton would turn her down. "That's why I said, 'Managers talk to managers,'" she noted. She also added that she didn't want to put Parton "on the spot."
Of course, McEntire said she was ecstatic when Parton agreed to her request. But they weren't able to record the song together due to COVID. So, when they made the music video, McEntire said, "I was the biggest fan in the room."
And McEntire did reveal one more noteworthy thing to Bones — she doesn't have Parton's phone number. But it still seems she knows how to find her when she needs her.