Reba McEntire: Why a Family Vacation With Narvel Blackstock Left Her With a Lump in Her Throat
Reba McEntire once took a family vacation with her ex Narvel Blackstock, some of their kids, and her parents. But something that happened on the trip overseas left her mom crying and her dad visibly sad. And the sight of it all left her with a lump in her throat.
What happened on McEntire's vacation that caused such sorrow?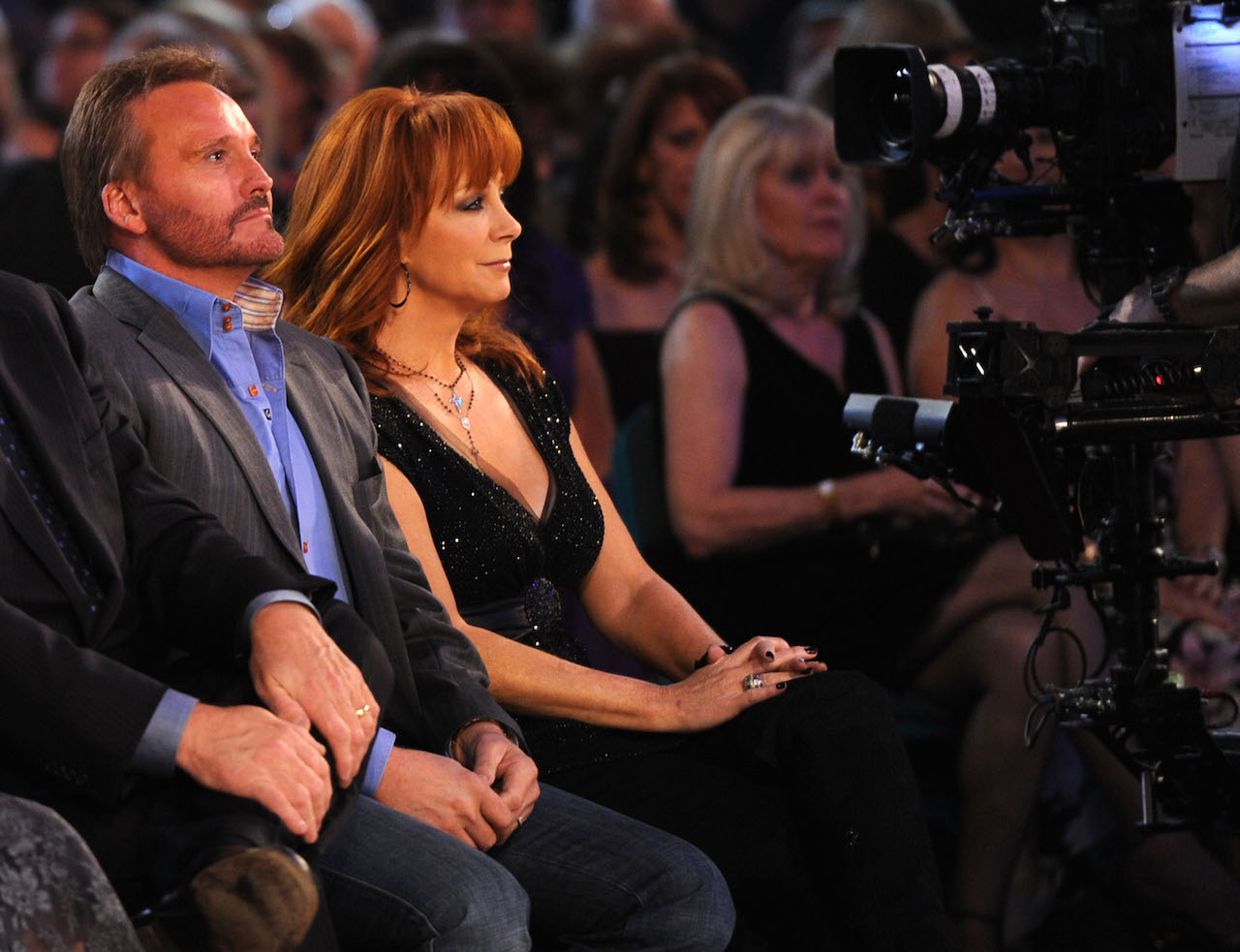 Reba McEntire and Narvel Blackstock took their family to Europe on vacation
In Comfort From a Country Quilt, McEntire shared a story about taking her parents on a family vacation. Blackstock, two of McEntire's stepchildren, and her son, Shelby Blackstock, also joined them. They went on a three-week European tour with a cruise in the middle.
While they were in Italy, McEntire's mother suggested they visit a cemetery. Her father said, "Well, we can just look at it as we drive by if no one else wants to go in."
The "Back Before the War" singer could tell her mom wanted to go in, so she said she thought it would be a good place for all of them to visit.
Reba McEntire visited a World War II cemetery while on a family vacation
That cemetery was an American graveyard from World War II. "We were walking among heroes," McEntire wrote, "among men and women who gave their lives for our country."
McEntire had a video camera out and was filming while providing commentary when she noticed her mother was crying. When she looked at her father and saw he was also emotional, her own sadness grew worse. "The lump in my throat was similar to the one I have in my throat right now," she noted.
The family walked through the cemetery, which was decorated with "rows of crosses and Stars of David." They read out names on the grave markers and statues and read notes from children and grandchildren of those buried there.
"They commented on how clean and pretty it was and thanked whoever kept it so nice for doing so," she shared. "It was quite moving."
McEntire pointed out it must have been so hard for the families to leave their loved ones on foreign soil after losing them in war. The country music icon concluded the day was one she didn't think any of them would ever forget.
Reba McEntire's memories are her favorite things, 'good or bad'
Once their vacation was over and McEntire and her family returned home, she had the pictures from their trip developed and gave some to her parents. Her father then took some of them to show a family friend who served in Italy during WWII.
McEntire's father told her that friend said he wished he'd never seen them. "On one of those cross grave markers he saw the name of one of his buddies whom he had fought alongside during the war," she shared.
But, despite the sadness about it, it was a cherished recollection for McEntire. "Good or bad, my favorite things in the world are memories," she wrote.
RELATED: Reba McEntire Didn't Want New York to See Anyone But Her When She Made 1 Big Debut