How Reba McEntire Helped Son Shelby Blackstock Prepare for a Racing Career
Country singer Reba McEntire once disclosed how she unknowingly helped prepare her son, Shelby Blackstock, for his career as a professional race car driver.
Singer and actor Reba McEntire played a role in helping her son, Shelby Blackstock, wet his feet in the world of racing. What activity did the country superstar oversee on their farm that might have helped Blackstock prepare for his profession? And did she know then that he had dreams of being a race car driver?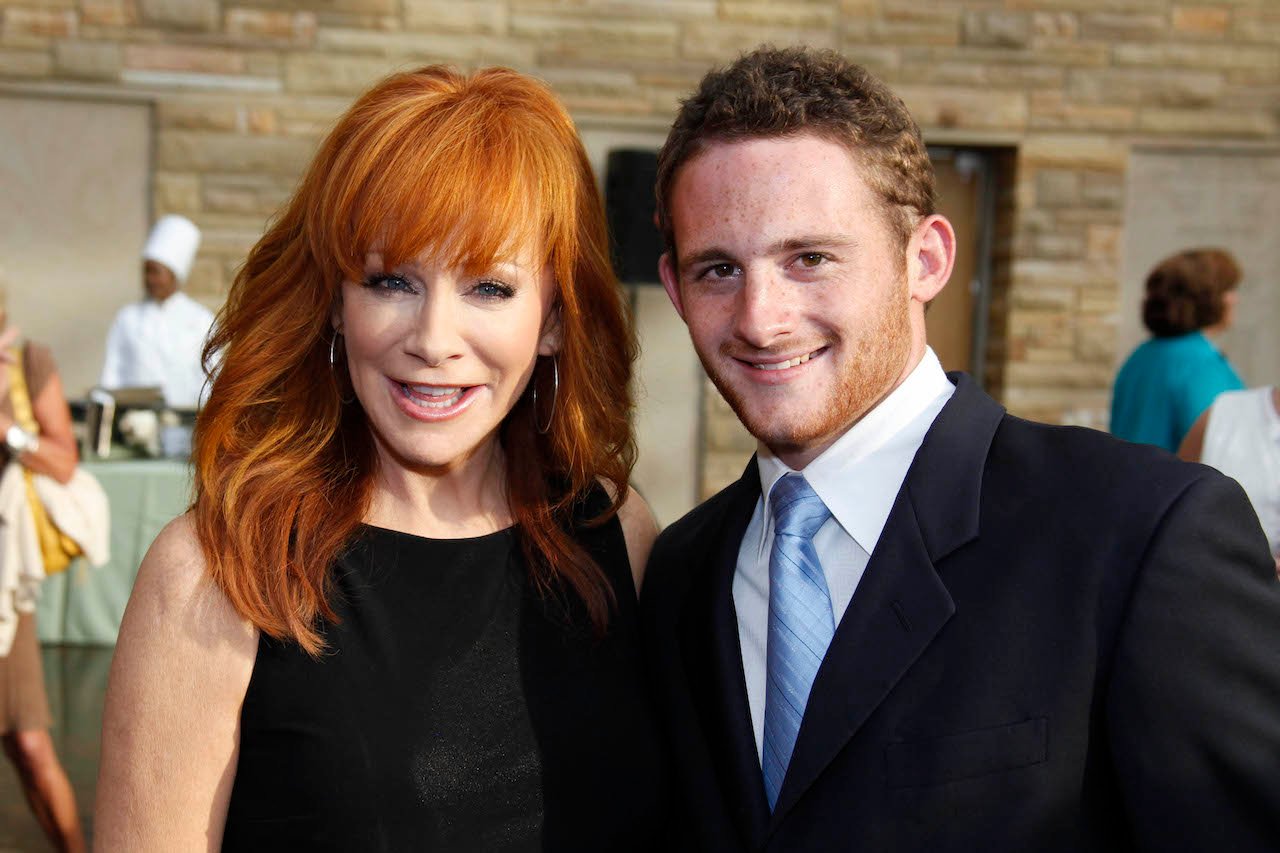 Shelby Blackstock drove Reba McEntire around their farm on a golf cart
Though McEntire has claimed several kids while counting step-kids from two former marriages, Blackstock is her one biological child. He was born in 1990 during her marriage to former manager, Narvel Blackstock.  
As McEntire recalled, the younger Blackstock got his racing "feet wet" on their family farm under her supervision.
"Shelby would jump on the golf cart, and he would be driving. He could barely touch the gas pedal," she explained to CMT's Cody Alan per After Midnite. "He would drive me around the place, and he would say, 'Hang on! It's going to be a bumpy ride!'"
But that doesn't mean McEntire was eager to jump into a race car with her son. "I've never been on the track with him," she said. "Don't plan on it either."
Of course, his biggest fan is sometimes in the stands, though.
Reba McEntire 'had no idea' Shelby Blackstock wanted to be a race car driver
According to McEntire, Blackstock's love of cars started when he was a "little bitty boy" and he could name the makes, models, and years of vehicles they saw in their travels. But she was surprised when he came to her his freshman year of college and told her he wanted to be a race car driver.
The multi-talented country superstar told CMT she "had no idea" and wondered at the time, "Who are you, and what have you done with Shelby?"
In a video narrated by McEntire and shared to YouTube, she elaborated on just how much Blackstock's announcement took her aback. "You could have slapped me in the face, and I wouldn't have been more shocked," she said.
However, he explained to her how he was unhappy in college and thought he would be more content in life as a race car driver. And though she was initially "shocked" by it, she did what she could to support him in pursuing his dream.  
Reba McEntire compared Shelby Blackstock's love of racing to her own passions
While McEntire admitted to being surprised by Blackstock's choice to be a race car driver, she revealed the nature of the business is really familiar to her. It reminds her of two of her own passions — music and rodeo.
"It's like being in the rodeo business: you know everyone and it's all like a family," she said of racing. "And then the music business — it's all like a family."
And while she confessed she still gets a little nervous watching Blackstock at times, she concluded she "couldn't be happier" for him. "Boy, that roar is tremendous," she remarked about the sounds of racing.