Reba McEntire Had to Inspire Women to 'Sort Through the KISS Posters'
As a woman, Reba McEntire was warned she had to be able to inspire other women to "sort through the KISS posters" to find her music if she wanted her career to last.
When country star and actor, Reba McEntire, was trying to get her foot through the door of the music industry, she was told it would be one of her main jobs to inspire women to take action. More specifically, she was warned if she couldn't get women to "sort through the KISS posters just to find her record," then she probably wouldn't even make it in her country music career.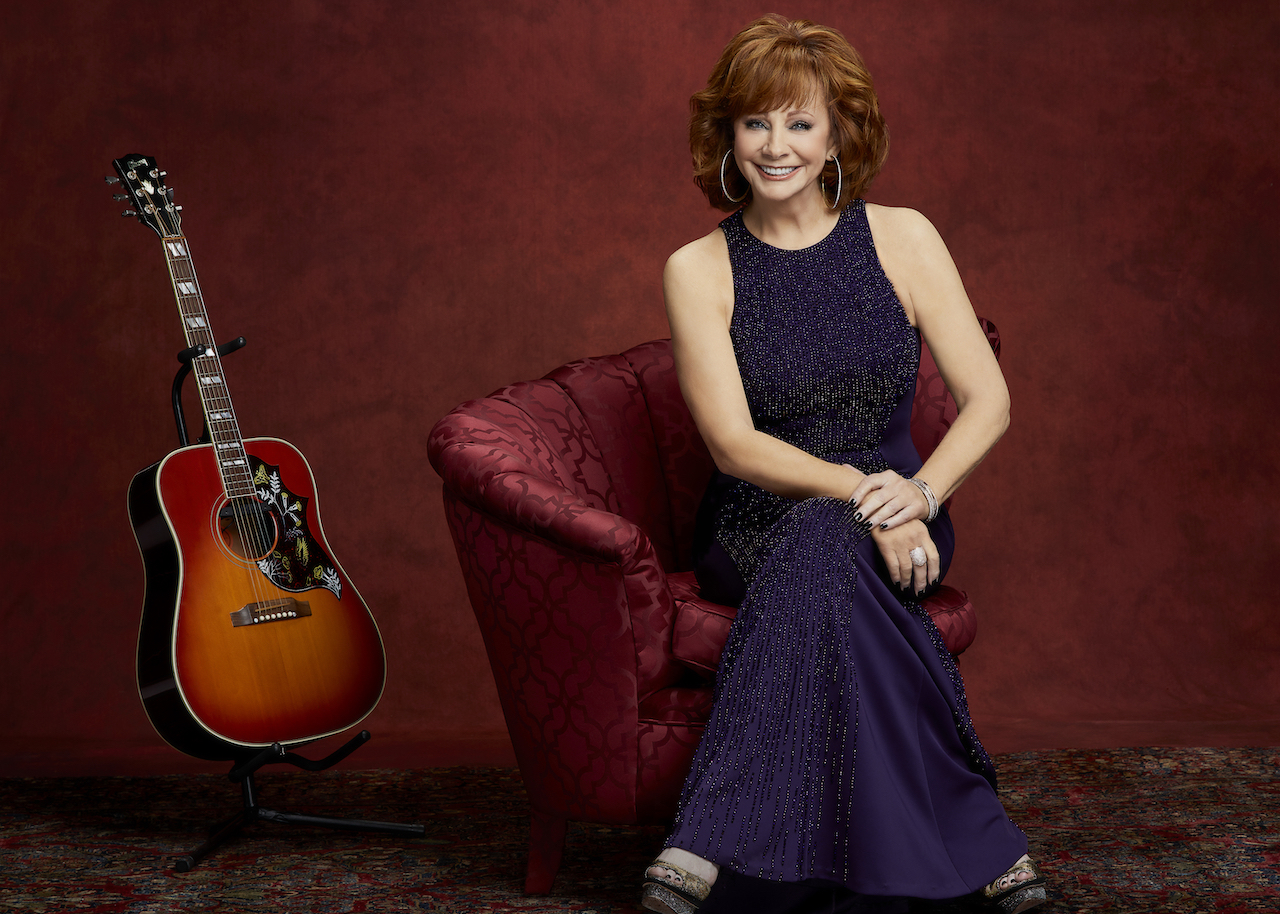 Jimmy Bowen thought about dropping Reba McEntire from her record label
In her 1994 autobiography, Reba: My Story, McEntire wrote about her experience with Nashville record producer, Jimmy Bowen, in the early '80s. She said she'd first heard he didn't like her and said he was "thinking of dropping the redhead" from his label, later adding "something bothered [him] about her voice."
But he didn't follow through with getting rid of her and they eventually began working more closely. He told her she needed a new producer, and she told him she hoped he would do it.
"I want you to produce me," she recalled telling him. She explained he was the "main man" and the one she trusted with her music career. Though Bowen said he would think about her request, he gave her some words of wisdom to follow if she wanted her career to last.
Jimmy Bowen told Reba McEntire, 'We have no prayer of helping a woman'
In Reba: My Story, McEntire wrote that Bowen admitted he did a "half-assed job" of helping male artists pick songs. And he was even more discouraged in her case because she was a woman. "We have no prayer of helping a woman do that," he told her.
"If you don't know what a woman should say to cause another woman to get up from her house and drive clear across town to sort through the KISS posters just to find your record," he concluded, "then you're not going to make it."
So, the conclusion was McEntire would be in charge of choosing her own songs and leading the way on getting women to listen to her music. Luckily, she appreciated the challenge and just asked for direction on where to start. And the rest is pretty much history.
Reba McEntire on working hard as a woman 'in a man's world'
So, McEntire didn't let the news she had an extra job duty as a woman in country music discourage her. In fact, it was something she was seemingly already used to. As she told Parade, "It always pissed me off that the women never got to rest, but we never really do."
That statement was about growing up on an Oklahoma ranch. She recalled the men in her family did not help with cooking and cleaning. But they all tended the cattle together.
"[I'm] living in a man's world," McEntire explained. "You work 10 times harder. You don't bellyache and you smile and grin and while they're sleeping in bed you're still up working."
But she also said she did her part to help improve the future by raising her son, Shelby Blackstock, to do things like bring his own dishes to the kitchen. "And he does!" she noted. "It's getting better by far."