How Reba McEntire is Connected to Kelly Clarkson and Brandon Blackstock's Divorce
Kelly Clarkson and Brandon Blackstock are in the midst of an intense divorce. What has Reba McEntire thought about the situation?
Years before Kelly Clarkson entered Reba McEntire's family, the two country singers shared a close bond. Kelly has looked up to Reba since a young age, and Reba has spoken about their friendship. However, as the stepmother of The Voice coach's estranged husband, Brandon Blackstock, many fans wonder whether the Reba star's relationship with Kelly has become complicated. Where does Reba stand in Kelly and Brandon's divorce?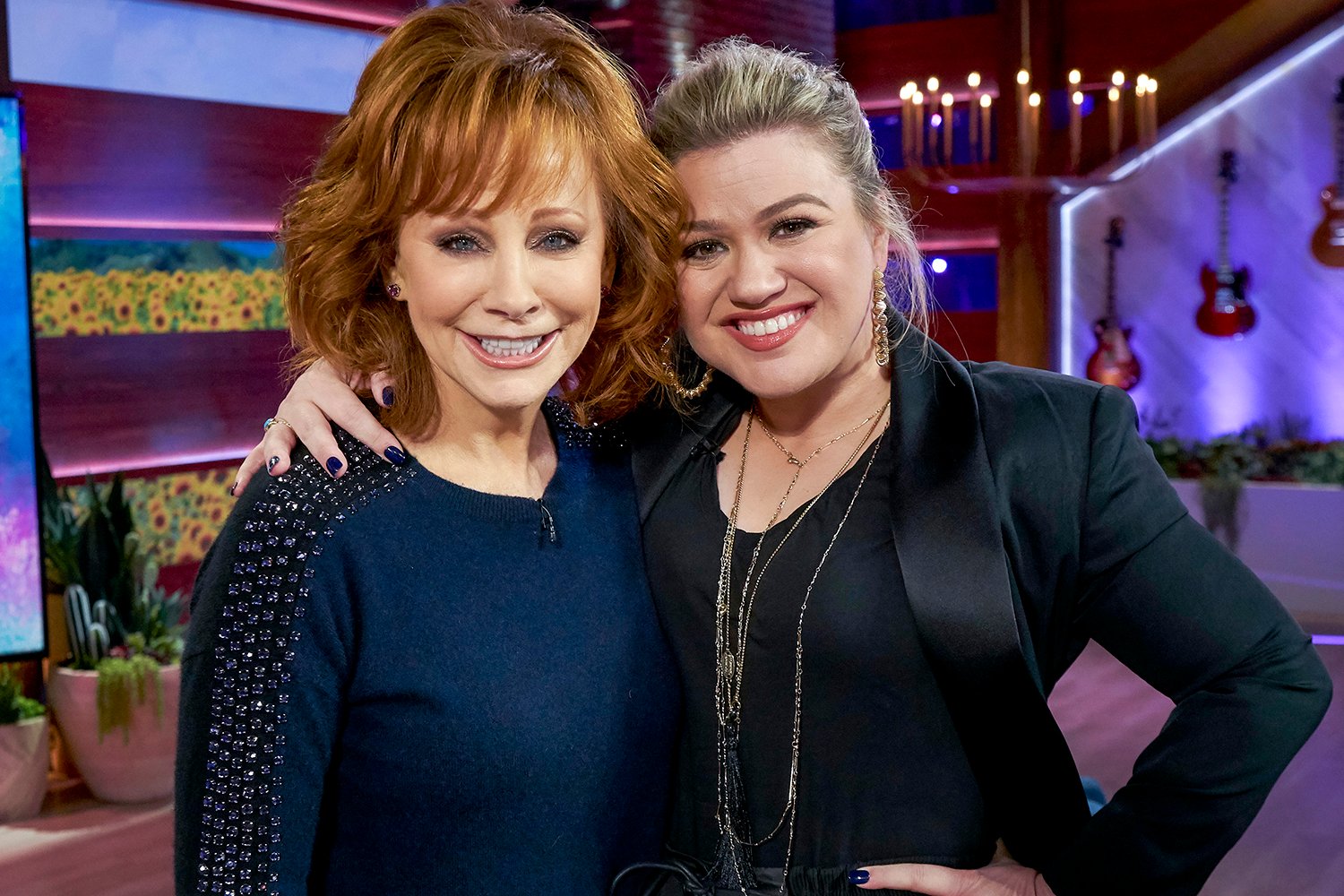 How is Reba McEntire related to Kelly Clarkson and Brandon Blackstock?
Reba married her manager, Narvel Blackstock, in 1989. She became a stepmom to Narvel's three children: daughters Chassidy and Shawna and son Brandon. In 1990, Reba gave birth to her and Narvel's son, Shelby. She and Narvel divorced in 2015, but Reba remained close with Narvel's children.
In 2013, Kelly married Brandon and became Reba's daughter-in-law. Ahead of the couple's wedding, Reba told Katie Couric that she felt "thrilled to death" about the nuptials.
"To have my buddy as my daughter-in-law, I mean, who could ask for more?" Reba gushed during her appearance on Katie, according to E!.
Reba and Kelly's friendship dates back to Kelly's time on American Idol in 2002. Just before Kelly became the singing competition's first winner, she and Reba performed together during the finale. They have since performed together several times and became good friends.
"[Kelly is] a big-hearted, very good person. Very talented," Reba said on Katie.
Sources say Reba McEntire feels 'torn' over Kelly Clarkson and Brandon Blackstock's divorce
In June 2020, news broke that Kelly and Brandon filed for divorce after seven years of marriage. The court documents cited "irreconcilable differences," and Kelly received primary physical custody of their children, River Rose and Remington Alexander. However, the divorce became messier over time.
During a December 2020 interview with Glennon Doyle, Kelly opened up about the divorce, noting that it's "horrible."
"There are so many hard parts. The hardest for me is the kids," she said via Yahoo Entertainment. "I always think as women, we're trained to take it all on, and you can deal with it, and you're fine. But it's your babies that you worry about."
Reba has plenty of love for both Kelly and Brandon, so she's felt "torn" over the divorce, a source told Closer Weekly. However, she doesn't want to pick sides.
"Reba, Kelly's former mother-in-law, is heartbroken over her divorce," the source said. "She loves Brandon and Kelly like her own, she refuses to pick sides, but she's afraid of how contentious it's getting."
The source added that Reba is supportive of the former couple's decision and has no plans to intervene. However, at the same time, she reportedly hopes that Kelly and Brandon will "come to their senses and end this bitter divorce."
Kelly Clarkson was ordered to pay nearly $200,000 per month in spousal and child support
Kelly and Brandon's divorce has continued to develop in recent months. As Us Weekly reported, in June, a judge ordered Kelly to pay Brandon nearly $200,000 per month in spousal support and child support. However, the agreement is reportedly temporary, as the former spouses have not yet reached a formal agreement.
According to Us Weekly, court documents in August stated that Kelly motioned to sell the Montana ranch she and Brandon shared because it became a "financial burden." However, Brandon argued that he planned to use it in his new career as a rancher.
The court said that Brandon must pay all ranch maintenance costs, which add up to $81,000 per month. If he fails to do this, Kelly can motion again to sell.