Reba McEntire Once Prepared for a Concert in a 'Tiny Airport's Ladies' Room'
As Reba McEntire shared in her autobiography, Reba: My Story, sometimes even the best-laid plans don't work out. And sometimes an in-demand superstar like her just has to improvise in the face of adversity to make it to a concert on time. So, instead of canceling a show because things weren't working out like she hoped, she did the best with what she had and put herself together for a performance in a small airport restroom.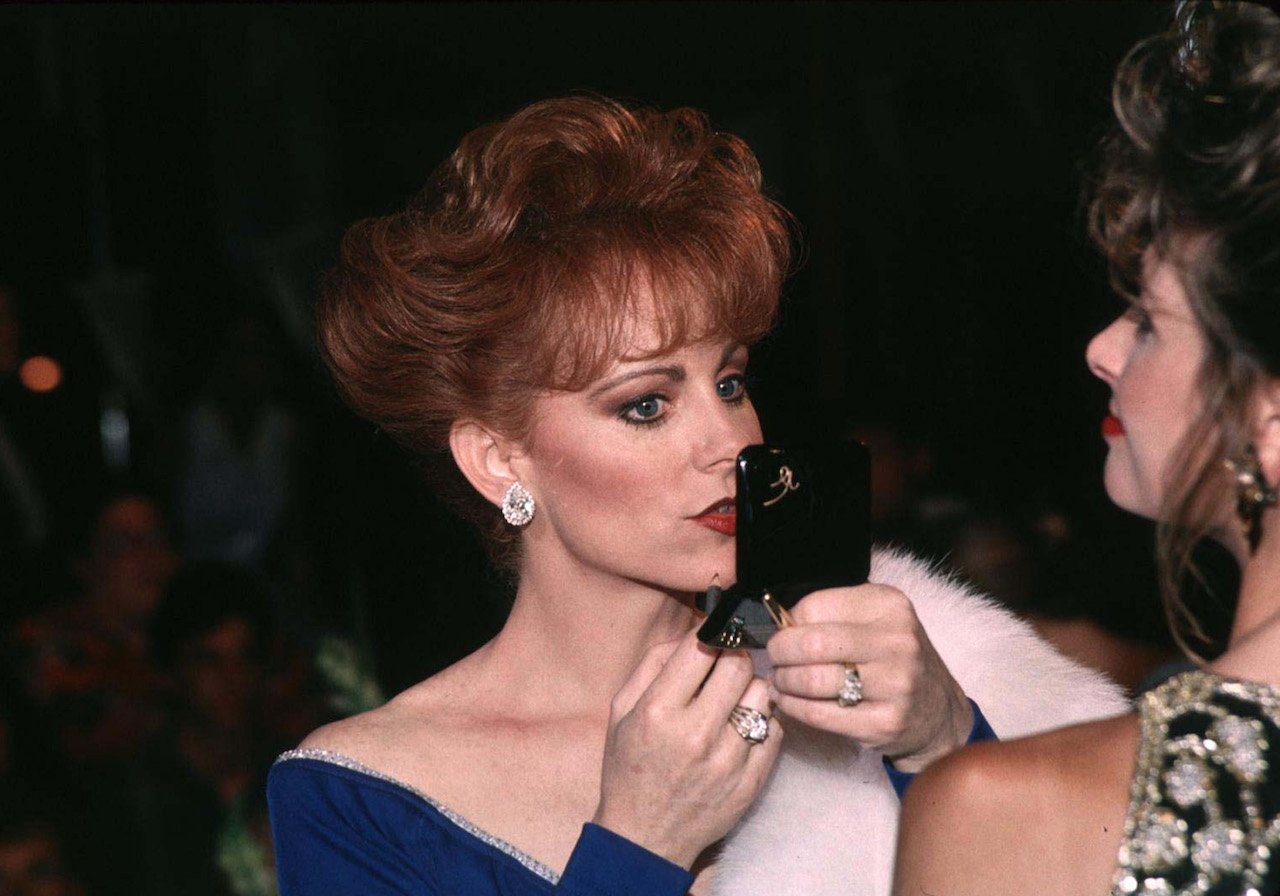 Weather changed Reba McEntire's travel plans before a concert
As McEntire shared in her book, she was scheduled to perform a concert in Des Moines, Iowa in 1993. It was only a short flight from her home so they planned to travel by plane. Leaving herself plenty of time, she flew to the destination with her team, including then-husband Narvel Blackstock. But they couldn't land at the planned airport due to fog.
So, the pilot took them to the next closest spot where they could make a safe landing. But it was a 45-minute drive from where they needed to be for the concert.
They'd asked for a car to be waiting for them when they arrived to save time. "When we stepped off the plane, though, there was no limousine in sight," she shared. It was getting close to showtime by then, so she started making new plans.
Reba McEntire saved time by getting ready for a concert in an airport bathroom
McEntire didn't want to waste time just sitting and waiting for the car to arrive. So, she had some teammates help her get ready in the "tiny airport's ladies' room."
It just so happened she had clothes for the concert with her, which wasn't what she normally did. She said usually her performance costumes went in a wardrobe case on a truck, but her first outfit was with them on the plane.
So, she put on her costume while the rollers for her hair heated up. She wore her pajama top over her outfit to keep the beauty products off while she was getting ready. The rollers had just been placed in her hair when the limousine arrived and she dashed out the door.
"… There I was in curlers, wearing my pajama top to keep the hairspray off my costume, walking out of the bathroom to a small bunch of people who worked there at the airport," she shared in Reba: My Story.
"Our only delay was me signing autographs," she recalled, "in rollers."
Did Reba McEntire make it back to Des Moines in time for her concert?
Once they were in the car, McEntire and team continued her preparations by the dim glow of interior lights, with her seated on the floor of the car to get her hair ready for the performance.
The fog kept them from traveling at a normal speed, and the window of time the "Fancy" singer had to take the stage for her concert was rapidly closing.
But despite the delays, McEntire shared she eventually made it to the concert and stepped out on stage just in time.
RELATED: 'Supermarket Tabloid' Stories About Reba McEntire Inspired Her to Write Her Book