How Reba McEntire Once Punished Narvel Blackstock for 'Party Hearty' Antics in Her Band
Before Reba McEntire was married to Narvel Blackstock, he played steel guitar in her band. And she once punished him for his "party hearty" behavior when it left her locked out.
Long before they were romantic, Reba McEntire's ex-husband, Narvel Blackstock, was a steel guitar player in her band. And she confessed he and his peers could party pretty hard back then, something she had reasons to keep under control.
Keep reading to learn why McEntire wanted members of her band to behave themselves. Plus, how did Blackstock leave her "annoyed," and what unique way did she find for him to make it up to her?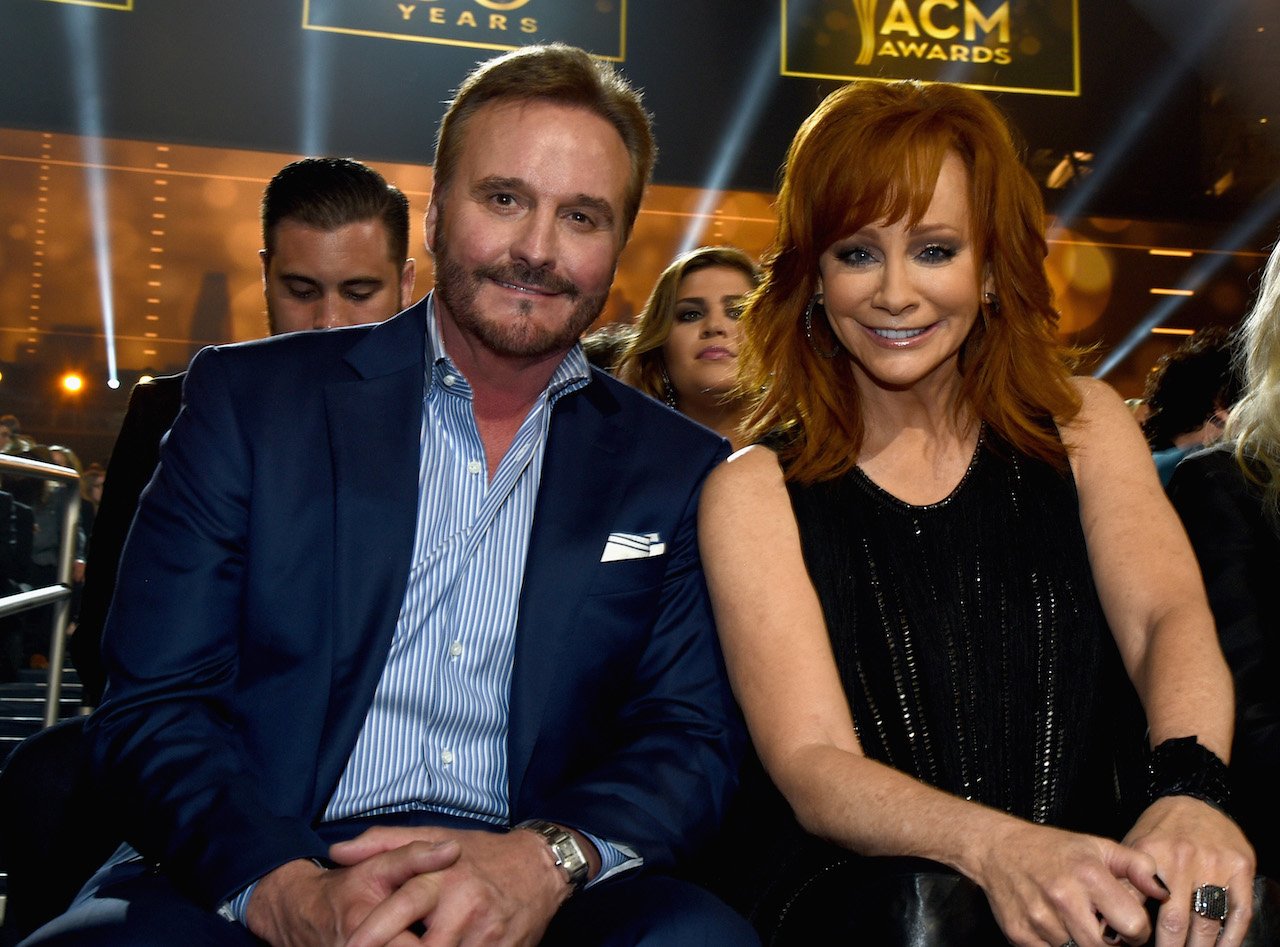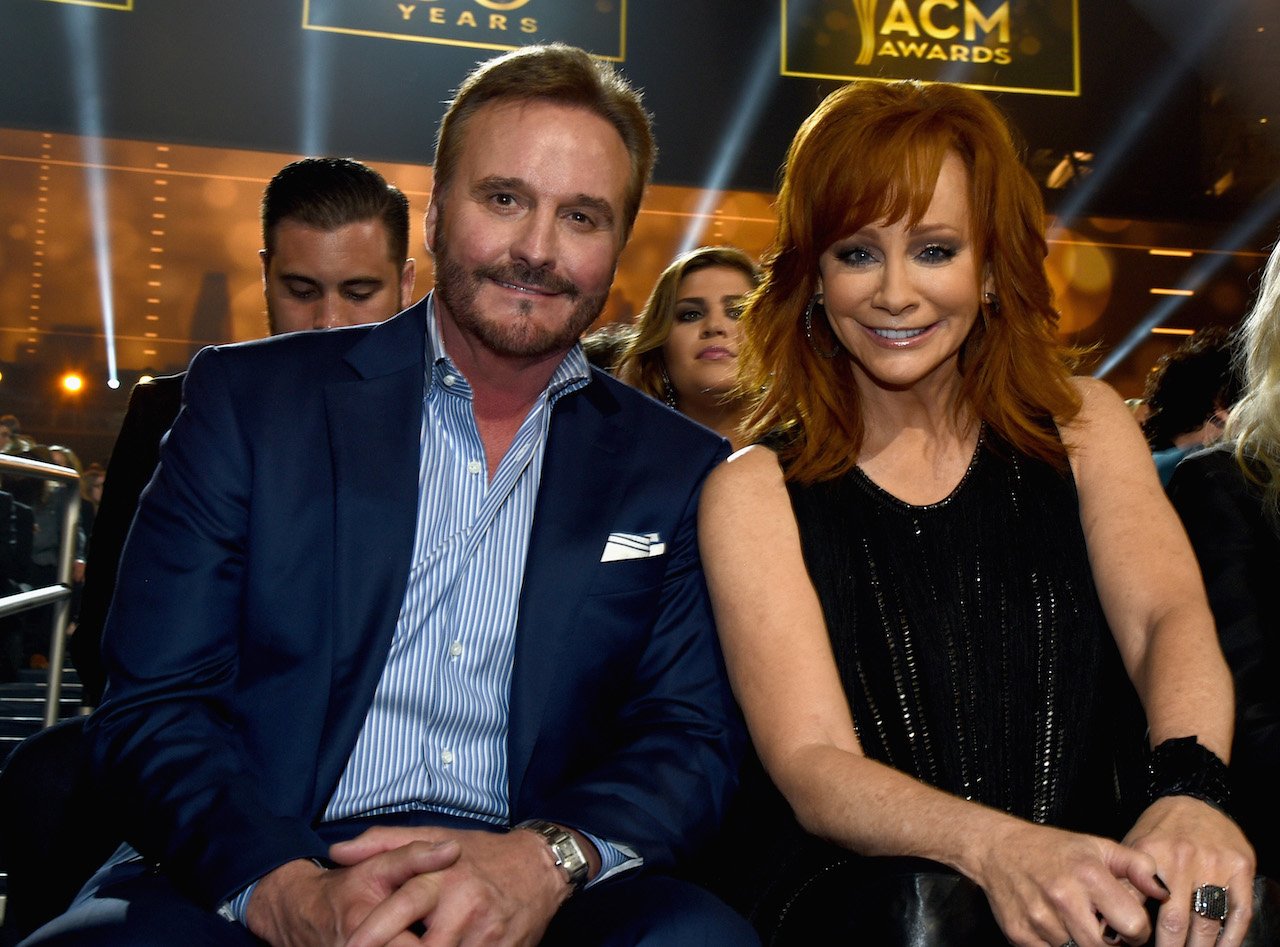 Reba McEntire's band used to like to 'party hearty'
The "guys" in McEntire's band, which included Blackstock in the early eighties, were "party hearty," according to her. In her autobiography, Reba: My Story, she explained why she needed them to be careful about their behavior.
When one of them was caught out in public displaying questionable decision-making, her name could be attached to it. "For example," she wrote, "if one of my band members gets falling-down drunk in a hotel after our show and the public sees that, they won't say so-and-so was drunk."
She concluded, "Instead, they'll say something like, 'Reba McEntire's such-and-such player was in here, and he sure got drunk.'"
So, she set some reasonable rules for those in her band to follow so they would represent her in a respectable way. And she sometimes made up unique punishments for annoying her with party flubs.
Narvel Blackstock left Reba McEntire and her band locked out of her van after a live show
In Reba: My Story, McEntire recalled a night she played a show and then found herself locked out of the van. She was told Blackstock left with the keys to go to a party and didn't come back. They, therefore, had no way to get into their vehicle.
They were able to catch a ride to the hotel from the venue. But McEntire was understandably displeased by the inconvenience. Blackstock showed up to the hotel hours later, and they had to find someone to unlock a gate so they could get to the van in the middle of the night.
But the country star found a good way for him to make it up to her the following day. When Blackstock was still "beat from the late hour," she woke him up for work. She needed to get to the airport and thought he would be the perfect person to take her.
Someone left Reba McEntire's bus in front of the Mustang Ranch
Another incident that involved McEntire's name and reputation came when members of her music organization were driving her bus. While on the way to where she would be, they stopped at Nevada's Mustang Ranch. It was one of the country's most famous spots for "hospitality" back then, she explained.
Since the icon's name was printed on the front of her bus, she had some concerns about its general proximity to that location causing her grief at a later date. But she also said it might have made for some "great publicity."
"Someone later said that some of the Mustang girls stood under the sign to be photographed while wearing little more than a smile," McEntire shared. And she guessed photos of her bus might have even been hanging in the lobby of the ranch.