Reba McEntire Recalled the Moment a Drunk George Jones Refused to Perform if Someone Didn't 'Find Him a Girlfriend'
Reba McEntire revealed George Jones almost cost her a huge professional opportunity when he became inebriated at an event and refused to perform if certain demands weren't met.
It's hard to think of a time when country singer and icon, Reba McEntire, would worry about someone else making her look bad in a performance. But she once shared that "she almost lost" a big professional chance "through no fault of [her] own" when country legend, George Jones, started drinking before their show.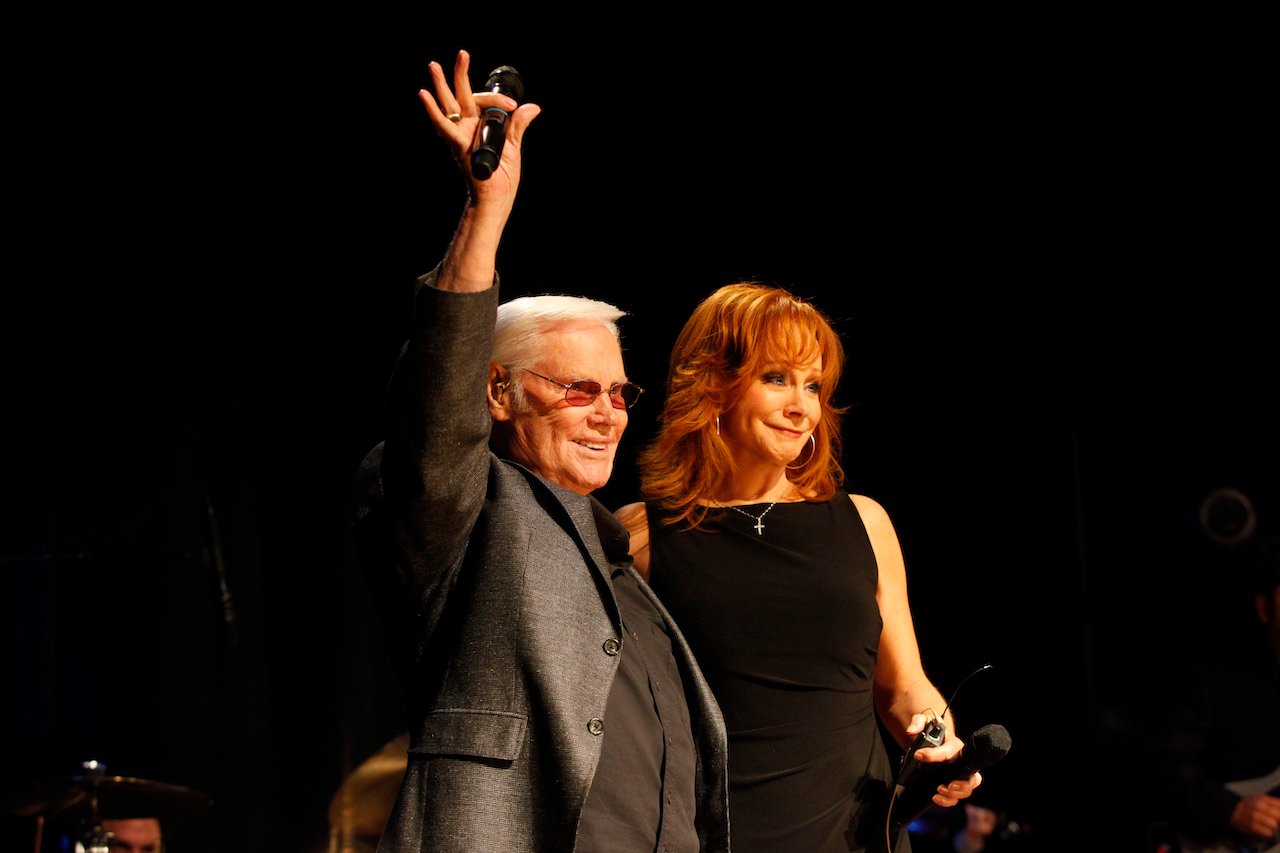 George Jones refused to perform during a big night in Reba McEntire's career
As McEntire wrote in her 1994 autobiography, Reba: My Story, Jones almost cost her a significant opportunity in her career. It was in 1981 and McEntire was preparing for a show in front of the William Morris Agency, hoping to come away from that event with an agent.
Two representatives flew from New York City to Tulsa, Okla. to watch her perform. The night also brought her together with other country music stars, including Jones. She noted that he had "made no secret of his 30-year battle with alcohol" but was seemingly in a period of recovery.
However, he eventually began to drink at the event. Jones' manager wanted the person who booked the entertainment for the night, Kathy Bee, to rearrange the show to get the star on stage. He hoped to do that before his state further deteriorated. But as the headliner, Jones was supposed to go on last.
That's about when McEntire said the star started refusing to go on the stage at all.
George Jones wanted 'a girlfriend' before he would perform
McEntire recalled in Reba: My Story that Jones told Bee he wasn't going on stage until she "[found] him a girlfriend."
According to the "Fancy" singer, Bee was less than pleased and "told him she was running a concert, not an escort service." But none of that mattered to Jones in his state, as he kept demanding to go on sooner than scheduled and only if someone found a "short" companion for him.
Eventually, Bee told him if he went on, then she could have what he wanted by the time he was done. So, he finally performed, then came off the stage to a fib. Bee told him that he'd been stood up by his date.
"He became angry and left," McEntire noted. "By that time, the lineup was hopelessly out of order, and a local band closed the show starring George Jones."
Reba McEntire got her agent and George Jones got sober
It might go without saying that things worked out for McEntire's career in the long run. And fortunately, she did end up with an agent from the William Morris Agency following that night with Jones.
As for the country legend who almost cost her that big moment, she wrote, "I'm happy and proud to say that with the help of his wife, Nancy, George won his battle with the bottle. They are a wonderful, happy, beautiful couple today. I love them both very much!"
So, it seems all was well that ended well between McEntire and Jones, who died on April 26, 2013 at the age of 81.
How to get help: In the U.S., contact the Substance Abuse and Mental Health Services Administration helpline at 1-800-662-4357.