Reba McEntire Received 'Outraged Letters' About Her Iconic Red Dress
After Reba McEntire hit the stage for the 1993 CMA Awards in a revealing red dress, some viewers expressed their outrage with letters and phone calls to newspapers and radio stations.
When Reba McEntire hit the stage in a revealing red dress for the 1993 CMA Awards, she felt "spectacular." And she got a response from the audience as soon as she walked out to perform her hit song, "Does He Love You," with duet partner Linda Davis.
But some viewers were not pleased with McEntire's attire, and they sent "outraged letters" to Nashville newspapers to let it be known. So, how did she feel about the dress after all the fuss?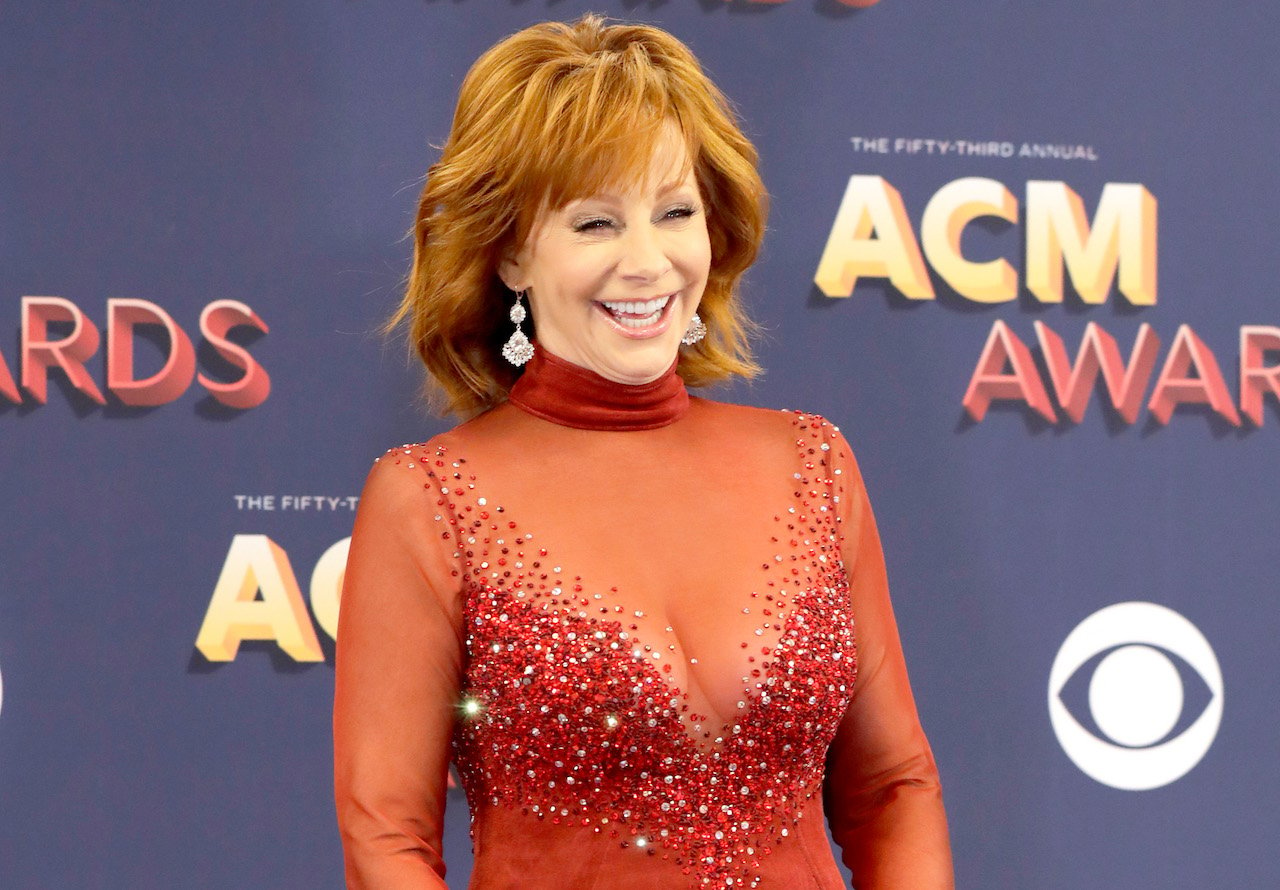 Reba McEntire was recovering from foot surgery while Sandi Spika made her red dress
According to McEntire's autobiography, Reba: My Story, she recovered from foot surgery as her famous red dress came together in 1993. Her friend and designer, Sandi Spika, came to her house with samples and swatches so they could gather ideas.
"I selected a crimson fabric with blood-red beads and rhinestones," McEntire wrote. Then, Spika made the now-famous gown for the country star, who remained in bed with her foot raised above her heart. As a result, she didn't get many proper fittings before the big night.
Even after Spika added some more beads in "all the right places," McEntire's ex-husband Narvel Blackstock "raised his eyebrows" when he saw her in the dress in her dressing room.
Reba McEntire received 'outraged letters' for her famous red dress
When McEntire first hit the CMA Awards stage in her red dress, she said it was "spectacular" to hear the response from the audience. But she realized some of what she thought were "oohs and aahs" about her look were "gasps" about the "lowness of [her] neckline."
As she shared in Reba: My Story, the dress "shocked" some people. So, "outraged letters" were printed in Nashville's daily newspapers. And one viewer was so angry they called a Nashville radio station in "strong protest" of McEntire's fashion.
Regardless of how anyone felt about it, both she and the gown were having a moment. She visited Jay Leno on The Tonight Show two weeks after the CMA Awards. "[The dress] was the first thing Jay asked about," McEntire wrote.
The tabloids ran headlines suggesting her parents were among the "outraged" viewers, but McEntire denied that. Her mother commented it needed some more sequins, and her father asked her if it was on backward, but neither was upset by her choice, according to her.
She confessed the dress was ultimately more "daring" than she anticipated or realized in the '90s. But how did she feel about it after more time passed?
Reba McEntire 'really liked the red dress' and wore it again
In 2018, McEntire rocked that same red dress again while hosting the ACM Awards. She performed "Does He Love You," the same as in 1993, but with Kelly Clarkson as her duet partner.
It turns out she always had a soft spot for the gown despite how others felt about it. "I really liked the red dress from the '90s," she told People in 2018 per the Reba website. "It was like seeing an old friend again."