Reba McEntire Got 'Red Carpet Ready' for Oscars 2022 in a Gorgeous Green Gown
Country star Reba McEntire sang a song that is nominated for an Oscar in 2022, though she won't take the trophy if it wins. But she will be there to perform "Somehow You Do" and support the songwriter. So, she got to dress up for the show.
She shared a red carpet look with fans on Twitter, plus a behind-the-scenes glimpse at her pre-show pampering. And, of course, she wore a designer gown covered in sparkles.
But shortly before the ceremony, she confessed she wasn't feeling excited due to old memories. The last time she agreed to perform at the show in 1991, she experienced a devastating loss. So, she said she took a straightforward step that made her feel "great" before performing again.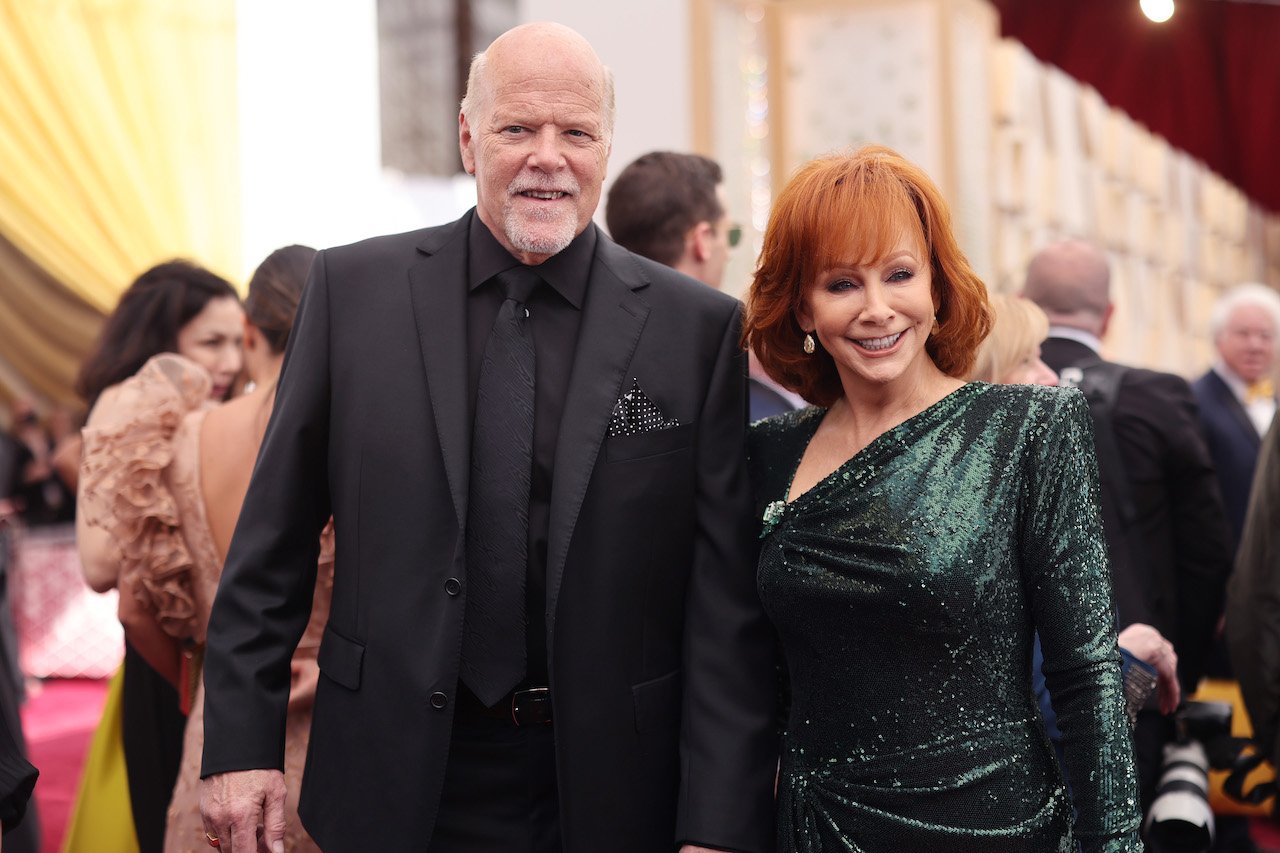 Reba McEntire's song is nominated for an Oscar in 2022, but she isn't
The song "Somehow You Do," which McEntire performed for the Mila Kunis and Glenn Close movie, Four Good Days, is nominated for an Oscar in 2022. But the award goes to the songwriter, not the performer. So, if it wins, Diane Warren will take the trophy.
"Congratulations to Diane Warren on her #Oscars nomination for "Somehow You Do"!," McEntire wrote to Warren on Instagram. "Thanks for allowing me to be a part of another one of your beautiful creations."
But McEntire will perform the song, and she'll be in the house to cheer Warren on should she receive the honor of the win.
Reba McEntire wore a gorgeous green Dolce & Gabbana gown for the 2022 Oscars red carpet
Before the Oscars ceremony, McEntire took to Twitter to share a picture of herself in a sparkly, green gown. "Red carpet ready…here we go!!!" she wrote along with the shot.
And before sharing that picture of herself, Oscars-ready, she also gave Twitter a glimpse of her prepping process, letting fans know "glam is underway" for the big show.
ABC News reported McEntire planned to wear two custom-designed outfits by Dolce & Gabbana. "… We've never had this kind of treatment before," she gushed. "So it's like, 'Wow, so this is how they do it for the Oscars!'"
Reba McEntire had an emotional response to her 2022 Oscars performance
According to ABC News, McEntire experienced an emotional day related to performing at the Oscars in 2022. "I was very emotional yesterday about the Oscars because I said yes to the Oscars in '91, and then the plane crash happened," she said, referring to the tragedy that killed most of her band.
The pain of the loss still impacts her more than 30 years later. And she admitted she wasn't feeling "excited" about the show in 2022 due to those old memories.
"And so I finally figured it out yesterday," she explained. "I thought if I got too excited, something could happen. So I said, 'God, I'm just gonna give it up to you,' and it lifted like a hundred pounds."
She concluded, "We went to rehearsal, and I had a great time."
RELATED: Reba McEntire Once Prepared for a Concert in a 'Tiny Airport's Ladies' Room'