Reba McEntire Revealed Boyfriend Rex Linn Has an Appetizing Pet Name for Her
Country music megastar Reba McEntire and her CSI: Miami actor boyfriend Rex Linn have been going strong since early 2020. And they have adopted a pair of nicknames that might get some mouths watering. What are their pet names? Plus, how long have they known each other and when did they start dating?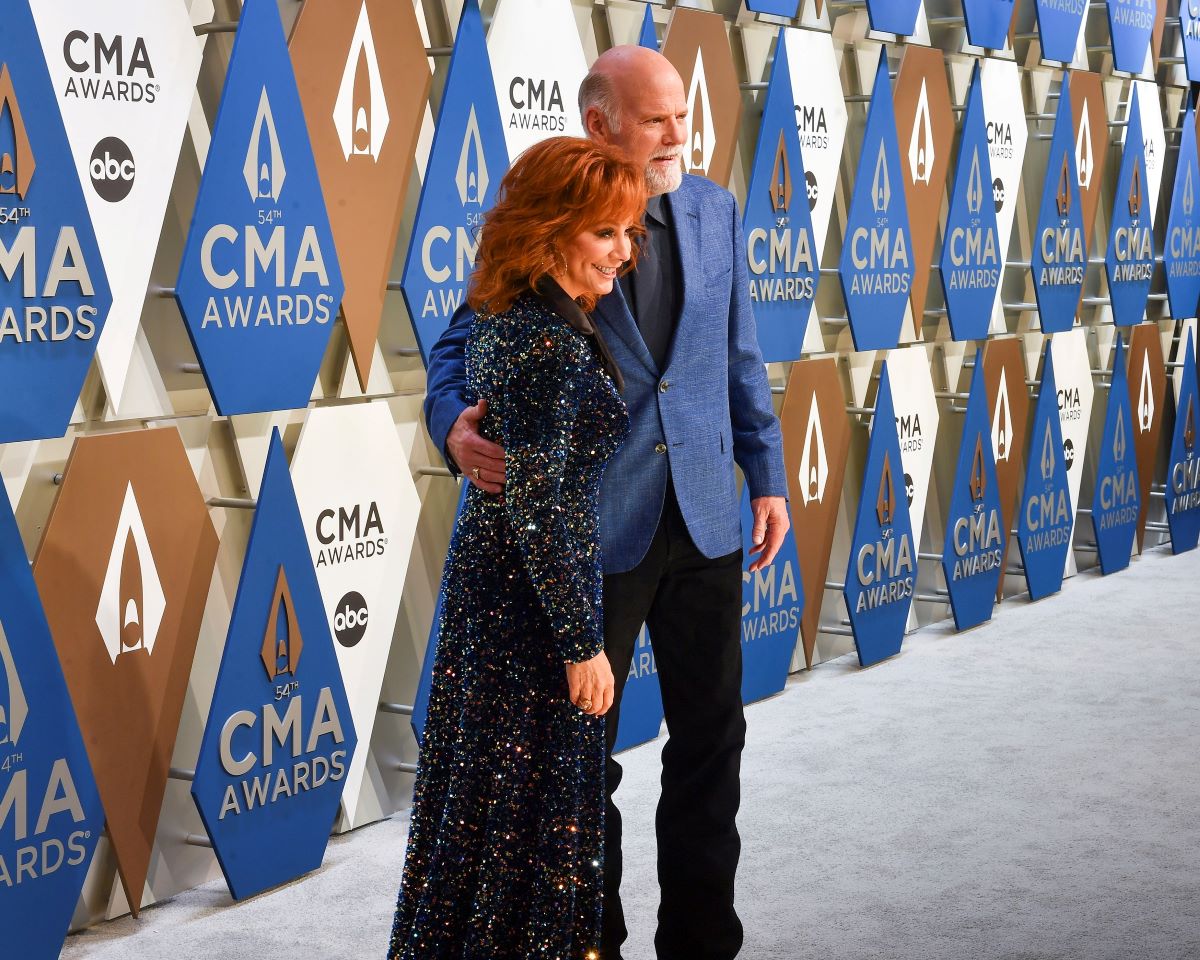 Reba McEntire and Rex Linn are 'the Tots'
Fans noticed on social media that McEntire and Linn sometimes use unique pet names for each other. As reported by People, the couple responded to the fodder by confirming their preferred names and revealing their origin.
On an episode of the Living & Learning with Reba McEntire podcast, Linn recalled that he started calling McEntire "Tater Tot" when they went out with friends.
"I just went nuts because I love tater tots," the "Fancy" singer shared. Linn later added, "You delved into them like a great white shark with ketchup."
So, he began calling her "Tater Tot" and her sister gave him the nickname "Sugar Tot" in return. And now together, they make "the Tots."
Reba McEntire and Rex Linn started dating in 2020 but met in 1991
Though the couple didn't begin dating until 2020, McEntire said she has known Linn for over 30 years. In 1991, the two worked together with country star Kenny Rogers on his movie, The Gambler Returns: The Luck of the Draw. But McEntire was married to ex-husband, Narvel Blackstock, until they divorced in 2015.
"We've kept in contact with each other over the years, and we both know the same people, so it was just like good friends getting back together having dinner in January," McEntire said of Linn on Watch What Happens Live With Andy Cohen in November of 2020.
"And then we started texting and talking on the telephone," she went on, "getting to know each other better during the quarantine."
'The Tots' started their romance as 'coffee camps' in quarantine
The couple revealed their romance started while they were stuck in two different states, after Linn reached out to McEntire when her mother became ill.
As luck would have it, McEntire and Linn's friendship began to turn romantic at a time when pandemic guidelines seemingly hindered their ability to physically spend time together. But the Reba star said she thought their connection benefitted from that.
"It was a very special relationship, us getting to know each other without any physical aspect to it at all," McEntire said on her Spotify podcast. They revealed they got to know each other with daily early morning calls they called "coffee camp."
Lin also added that it allowed them to "develop an emotional intimacy through those months and weeks."
"We'd talk in the morning. We started 'coffee camp' while I was staying in Oklahoma," McEntire said. However, Linn was in California then and the time difference meant some of the calls started early for him.
"Sometimes my 'coffee camp' started at 3 a.m.," Linn said. "But, man, I have never missed one. I don't want to ever miss one. They've all been great."
And from there, they've grown inseparable, McEntire says. According to Today, "the Tots" are even "giggling" about marriage.
RELATED: Reba McEntire Rescued by Ladder After Historic Oklahoma Building Falls Apart Around Her