Reba McEntire Said She Wouldn't 'Go Against' Patsy Cline 'in Any Way'
Reba McEntire is a country legend and she counts the late Patsy Cline among her influences. She specified she admires how "strong" Cline was and added she "wouldn't want to go against her in any way."
Singing superstar, Reba McEntire, has inarguably earned her place as a country music icon. But she gives a lot of credit to her influences, like legend, Patsy Cline, for helping to create a space for her in the first place.
Though Cline's career was cut short by a plane crash, her "strong" voice etched a formidable position in country music history. She also led the way for other female artists to show their talent in the genre. And though McEntire has a much-celebrated voice herself, she said she "wouldn't want to go against" the luminary "in any way."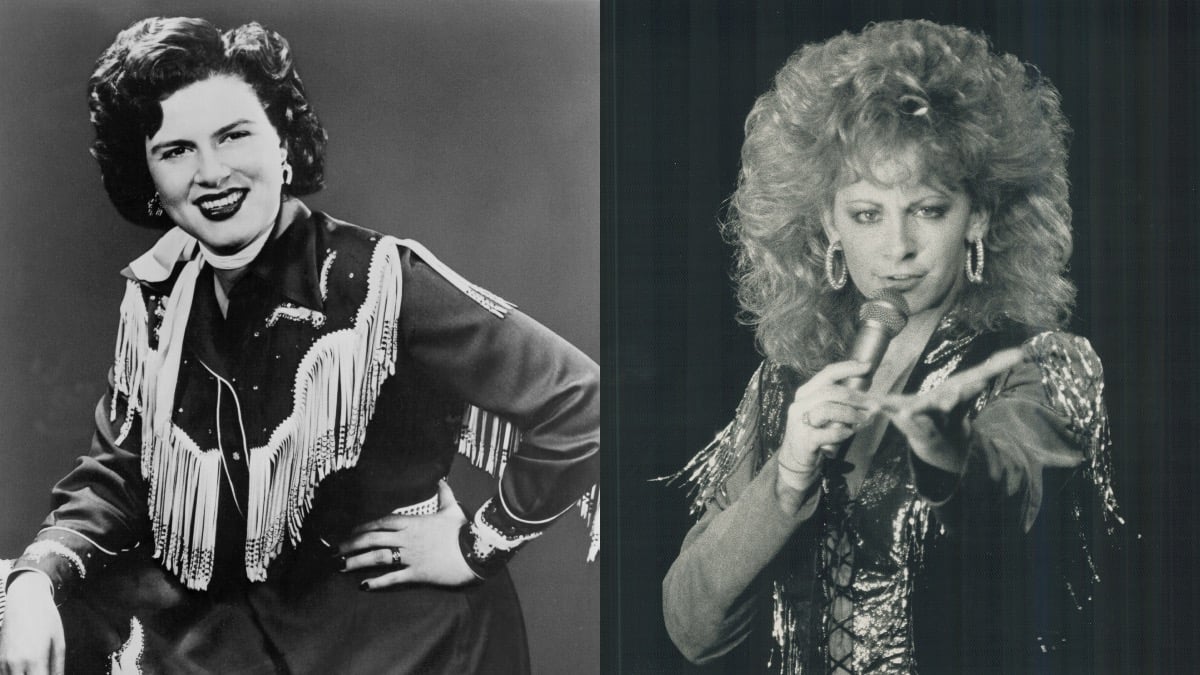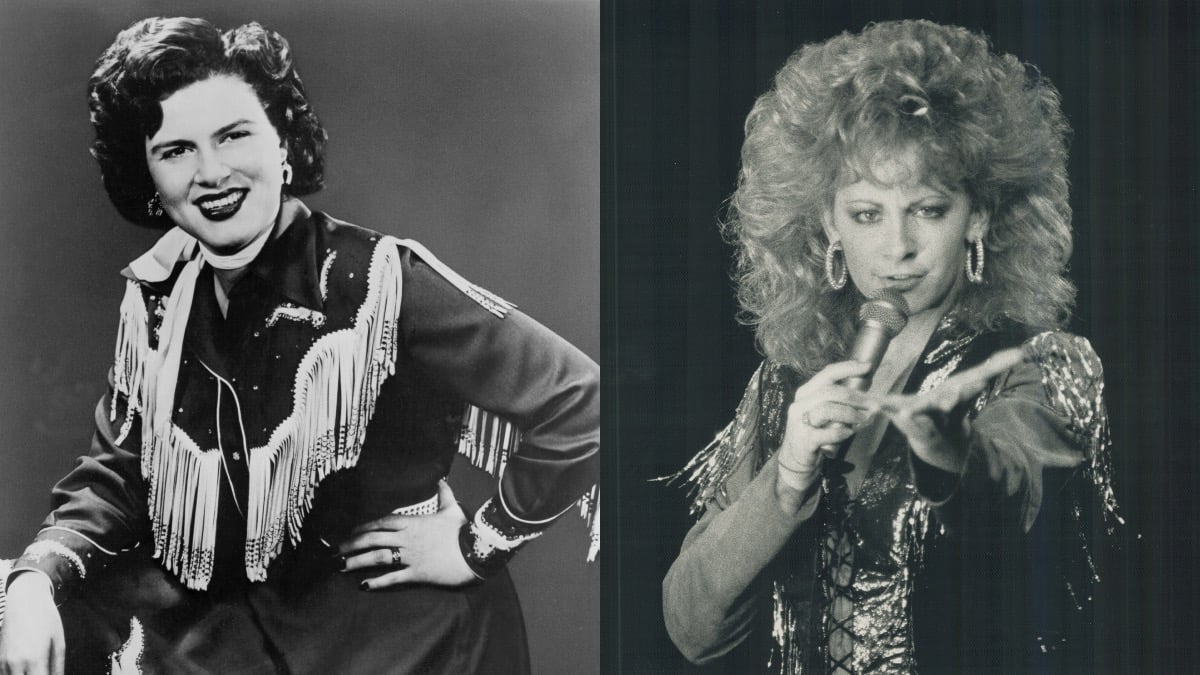 Patsy Cline dropped out of school at 16 to start working
Born on Sept. 8, 1932 in Winchester, Virginia as Virginia Patterson Hensley, Cline, who went by "Ginny" then, dropped out of school at 16 to get a job.
After recovering from rheumatic fever and a throat infection in her early teens, she found her singing voice had changed for the better. So, she tried to kick off her singing career. But she also worked at local businesses to help earn money for her single seamstress mother and family.
As she became more prominently known in local honky-tonks, she began promoting herself as "Patsy" in her early '20s. She eventually took on the last name of her first husband to form her stage name, Patsy Cline. She continued using it after they divorced and she married her second husband, Charlie Dick.
In 1957, she recorded and released a self-titled album. However, the popularity of television music programs at the end of that decade seemingly gave her better opportunity to showcase her talent for performing. She gained national notoriety and was eventually a regular on the Grand Ole Opry before her death in 1963.
Reba McEntire: Patsy Cline had a 'strong' voice and attitude
When it comes to current country stars, many list Cline as one of their influences. And McEntire is among them. Though her own career is more than four decades and running, she seems very much impressed by what Cline accomplished before her death at age 30.
When speaking to PBS, McEntire specified Cline's strength as something she greatly admired. "Her voice was strong, her attitude was strong, and I wouldn't want to go against her in any way," she shared with a laugh.
In her autobiography, Reba: My Story, she noted how she used to sing one of Cline's last recorded songs, "Sweet Dreams," as an encore at her shows. She even recorded a version early in her career.
Patsy Cline and Reba McEntire took on the 'boy's club' in country music
One sizable obstacle Cline overcame to get to the Opry was the so-called "boy's club" — something McEntire dealt with, too.
Country star, Wanda Jackson, recalled to PBS shows billed one woman at a time when Cline first hit the scene. "Women weren't headliners," she added. "It was really a man's field."
But Cline was a headliner and she developed friendships with other female icons, like Loretta Lynn. That's noteworthy because increased competition at the time usually left every woman for herself. That supposedly led to some unfriendly behavior between rivalrous Opry stars.
On top of all that, Cline took on gender standards and wore pants, still considered men's fashion. Some observers were offended when they saw women wearing slacks. Nevertheless, per PBS, Cline was the first woman to wear them on stage at the Opry. At the same time, she wore vivid lip and nail colors as part of her signature style.
In her own career, McEntire has noted being held to different standards than some of her male colleagues. But that's unfortunately not the only thing she has in common with Cline, as they both experienced similar tragedy.
On March 5, 1963, Cline died in a plane crash with three others at the age of 30. And in 1991, McEntire lost most of her band and her tour manager in a plane crash that killed ten people.