Reba McEntire Said of Divorce from Narvel Blackstock: 'It Was the Best Thing to Take My Marbles and Go Play Somewhere Else'
Reba McEntire and Narvel Blackstock's divorce finalized in 2015 after 26 years of marriage. McEntire confessed she was not the decision-maker behind their split but decided to "take [her] marbles ... somewhere else."
Pop culture icon Reba McEntire is a leading lady of country, but she was also music manager Narvel Blackstock's leading lady for almost three decades. They married in 1989 and surprised fans with their separation in 2015. Later, McEntire revealed the divorce wasn't her choice but she knew it was best to move on.
What else has she shared about their split and who she leaned on to get her through?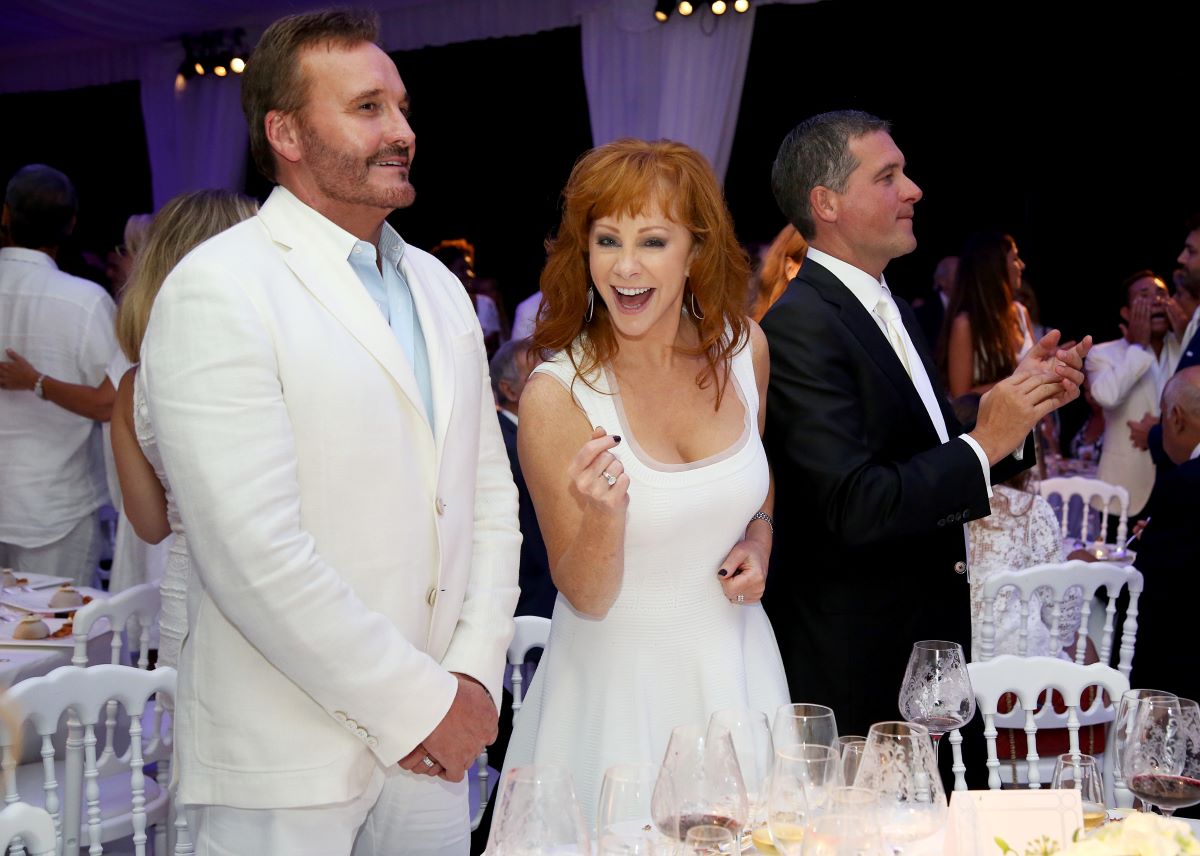 Reba McEntire and Narvel Blackstock were married 26 years before divorce
After both their first marriages ended, McEntire and Blackstock married in Lake Tahoe 1989. In her book, Reba: My Story, she writes she wore a "simple white-cotton long-sleeved, summer dress."
He had three children from a previous marriage and they had one son in 1990, race car driver Shelby Blackstock. The elder Blackstock was also McEntire's manager for decades. But in 2015, after 26 years of marriage, they announced their separation.
"Despite this being the end of their marriage, they continue to support each other," their teams shared in a joint statement per People. "They have worked together for 35 years and will continue to do so. They have asked that you respect their privacy during this time."
Reba McEntire didn't want divorce from Narvel Blackstock at first
After the couple's divorce was finalized, McEntire revealed that it wasn't her choice, as reported by HuffPost.
"The divorce was not my idea. I didn't want it in any shape, form or fashion," the "Fancy" singer told CMT. "So it was really hard to make the adjustment when someone's not happy. I just want everybody to be happy in their lives, because our lives are too short to be miserable."
She added, "I just thought it was the best thing to take my marbles and go play somewhere else, is what daddy used to always say."
McEntire noted that her faith helped her through the seeming upheaval.
"The thing that got me through this change in life, is number one, God," she said. "I prayed every day to help me have the strength to move one foot in front of the other, and continue on with what I'm supposed to be doing."
Reba McEntire has moved on with boyfriend Rex Linn
In early 2020, McEntire began dating CSI: Miami actor Rex Linn and the couple has been together since. While they've known each other since working together in 1991, they didn't become romantic until they reconnected more recently.
The couple revealed on McEntire's Living & Learning with Reba McEntire podcast that their romance started with "coffee camp" phone calls — a morning ritual that allowed them to get closer during the COVID-19 quarantine.
"It was a very special relationship, us getting to know each other without any physical aspect to it at all," McEntire said. Linn added that over that time, they were able to "develop an emotional intimacy" that has them both gushing over their bond.
Since starting their "coffee camps," they have adopted unique pet names and McEntire revealed they have "talked about … and giggled about" marriage, according to Today.