Reba McEntire Was 'Shell Shocked' It Took So Long to Record a Duet With Her Old Friend Dolly Parton
Country megastars Reba McEntire and Dolly Parton have known each other since the '70s, but they didn't record a duet until 2021. And as it turns out, McEntire says she's just as "shell shocked" as fans it took so long. In fact, she spent years getting "a little sad or a little jealous" watching the Steel Magnolias star duet with other singers.
So, how did McEntire finally approach Parton about their cover of her song "Does He Love You"? And what does she remember about her first encounter with the Queen of Country in the '70s?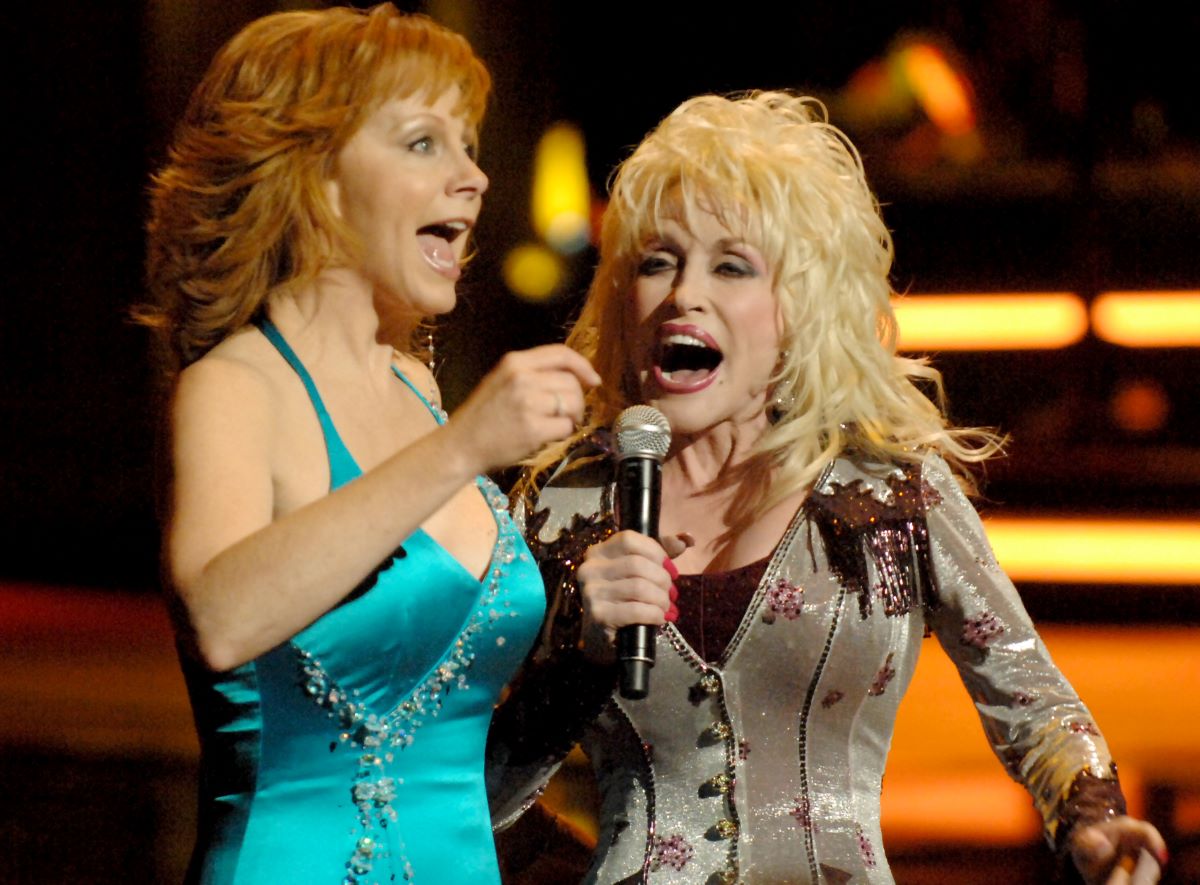 Dolly Parton and Reba McEntire in the '70s
According to the Tennessean, McEntire recalled her 1977 debut at The Grand Ole Opry and noted how she got a surprise when Parton showed up. "It was so special," McEntire said of her debut. "I was scared to death."
"Charlie Walker introduced me, and Dolly took one of my songs," the almost-star of Titanic recalled. "She had just come in the parking lot and they said, 'Reba, we're going to have to take one of your songs [for Dolly].'"
In the end, she really didn't seem to mind giving the song up at all. "I said, 'It's okay with me. Can I meet her?'" she shared. "I was thrilled to death."
Reba McEntire: 'I want to do a duet with Dolly'
While talking to Billboard, McEntire admitted she's just as surprised as everyone else it took as long as it did to record her first duet with Parton. In 2021, the two friends re-recorded McEntire's 1993 hit, "Does He Love You."
"I'm agreeing with you 100%. I'm shell shocked," McEntire said. "How have we not done one?"
She confessed, "Every time I'd hear Dolly doing a duet with somebody else, I would get a little sad or a little jealous, like, 'I want to do a duet with Dolly.'"
"Everything happens for a reason and timing is everything," she shared. "So, it worked out perfectly."
She said she didn't call Parton personally because she didn't want to put her on the spot. So, she had her manager call Parton's manager and "build a proper channel" for the project. Then, she recorded her part with the band and "sent it over to Dolly to do at her leisure."
They couldn't record the song in the same place because McEntire was working on her album "during COVID, the heavy part," as she said. But they did make the music video together.
Reba McEntire approached 'Does He Love You' differently with Dolly Parton
While "Does He Love You" is a song that McEntire already made famous, she said the way that she and Parton covered it changed it from the original. "The way that Dolly and I approached it, it's like confrontation on Valium," McEntire explained to Billboard. "It's kind of like, 'I know you. You know me. We're adults.'"
In the end, it came out a bit less aggressive than the original version. The famous corn dog lover said, "Whereas when I did it with Linda, that was mid-'90s, and it was like catfight city. Now it's like, 'I don't like him. Do you like him? You can have him.'"
"It was totally different," she shared. "It was confrontation, but not hatred."
McEntire said she and Parton had a good time making the music video. She shared, "We laughed, we talked about family, and COVID, and friends, and the business, and how grateful we are that we're still doing what we get to do."