Reba McEntire's Siblings: How Many Sisters and Brothers Does the Country Music Star Have?
How many siblings does Reba McEntire have? The country music star is one of four kids, and she has a sister who is also famous.
Reba McEntire is one of the biggest names in country music. In 1974, she caught the attention of a record producer while singing the national anthem at a rodeo championship. Since that time, the Country Music Hall of Fame artist has sold 56 million albums and is not only one of the world's most successful recording artists, but also a well-regarded actor and producer. "The Greatest Man I Never Knew" performer has hosted the CMA awards show, won best female vocalist several times, won three Grammy Awards, and received the Kennedy Center Honors lifetime contribution award. The 66-year-old performer grew up on an Oklahoma cattle ranch surrounded by a loving family that she remains close with today. But how many siblings does Reba McEntire have, exactly?
How many siblings does Reba McEntire have?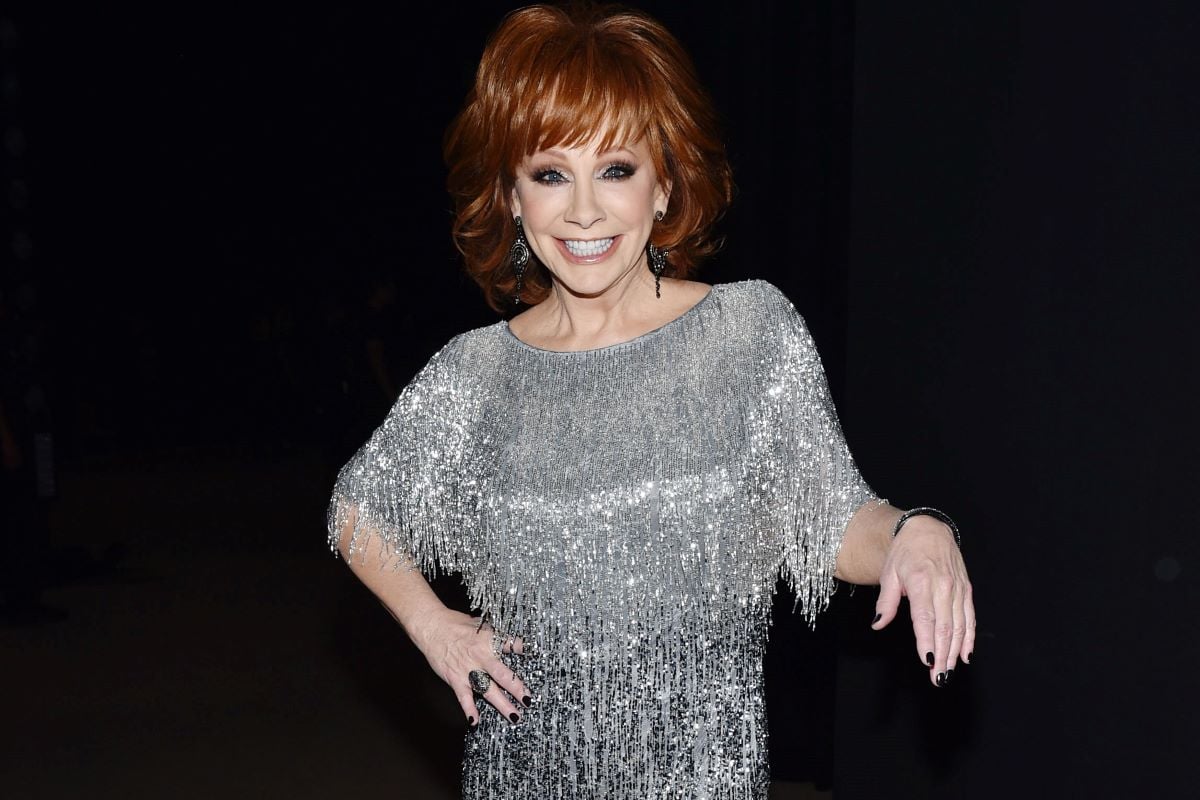 McEntire's father was a world champion steer roper who frequently traveled the rodeo circuit. Her mother, also a singer, was a powerful influence in getting her career started. As far as siblings are concerned, Reba McEntire has two sisters and one brother. Together they would tour the country with their parents, performing at rodeos throughout the Midwest as the Singing McEntires. 
According to Wide Open Country, McEntire's older brother Pake signed to RCA Nashville in 1986. His biggest hit, "Savin' My Love for You," peaked at No. 3 on the Billboard chart. Pake put out a few more albums, with minor success, until finally deciding to hang up his microphone. He now runs a 1,000-acre cattle ranch in Oklahoma, continuing his family's passion for rodeo.
Alice Foran is McEntire's older sister and the only sibling that did not pursue a singing career. A retired social worker living in Oklahoma, she has stayed out of the spotlight throughout her sister's fame. 
"The Heart Won't Lie" singer also has a younger sister, Susie McEntire-Eaton. In the early '80s, the two women toured together, and Susie was featured on two of McEntire's albums. With a passion for gospel music, in 1993, McEntire-Eaton released her first solo album, Real Love, which topped the Christian radio charts.
Reba McEntire's sister hosts a gospel television show
McEntire's sister recorded under the name Susie Luchsinger until her divorce in 2008. With 11 albums under her belt, she now goes by Susie McEntire-Eaton. Together with her second husband, Mark Eaton, she hosted the Cowboy Church television show.
McEntire is extremely supportive of her little sister, who is a member of the Christian Music Hall of Fame and Oklahoma Music Hall of Fame. The Grand Ole Opry singer recently posted on Twitter, "So proud of my sister, Susie!"
The Christian singer is the current host of the gospel television show Jesus Calling: Stories of Faith that appears on the Circle channel. According to local News 12, the show "interviews people about how their faith got them through their life."
Wide Open Country reported that Reba and Alice appeared on their sister's gospel television show last summer. The women talked candidly "about their journeys as Christians, mothers and life partners." The episode was titled "The Faith Between Sisters."
McEntire, who is currently dating CSI: Miami star Rex Linn, revealed, "I've waited 66 years for a man to pray with and to share a faith and love of the Lord and to be compassionate and have a compassionate heart."
McEntire's mother died in 2020
In March 2020, McEntire's mother, Jacqueline McEntire, died from cancer at age 93.
At the time, Country Living reported the country singer wrote on Twitter, "Our Mother, Jacqueline McEntire, made that wonderful cross over into Heaven today. She had a wonderful, full, healthy life and was absolutely ready to go."
McEntire continued, "The cancer might think it won the battle but we're giving God all the credit on selecting the time for her to go home to Him. She was ready to see our Daddy, her mama and daddy and all her family and friends."