Reba McEntire 'Started Signing the Checks' After Divorce From Narvel Blackstock
Reba McEntire revealed her divorce from Narvel Blackstock changed her life in many not-so-obvious ways, including leaving her in charge of signing checks.
Reba McEntire and her ex-husband Narvel Blackstock spent 26 years married before their divorce. And that was when the country superstar had to take over her own career and start "signing the checks" in her life. Keep reading to find out more about what else led McEntire to a lot of "big change" at the same time.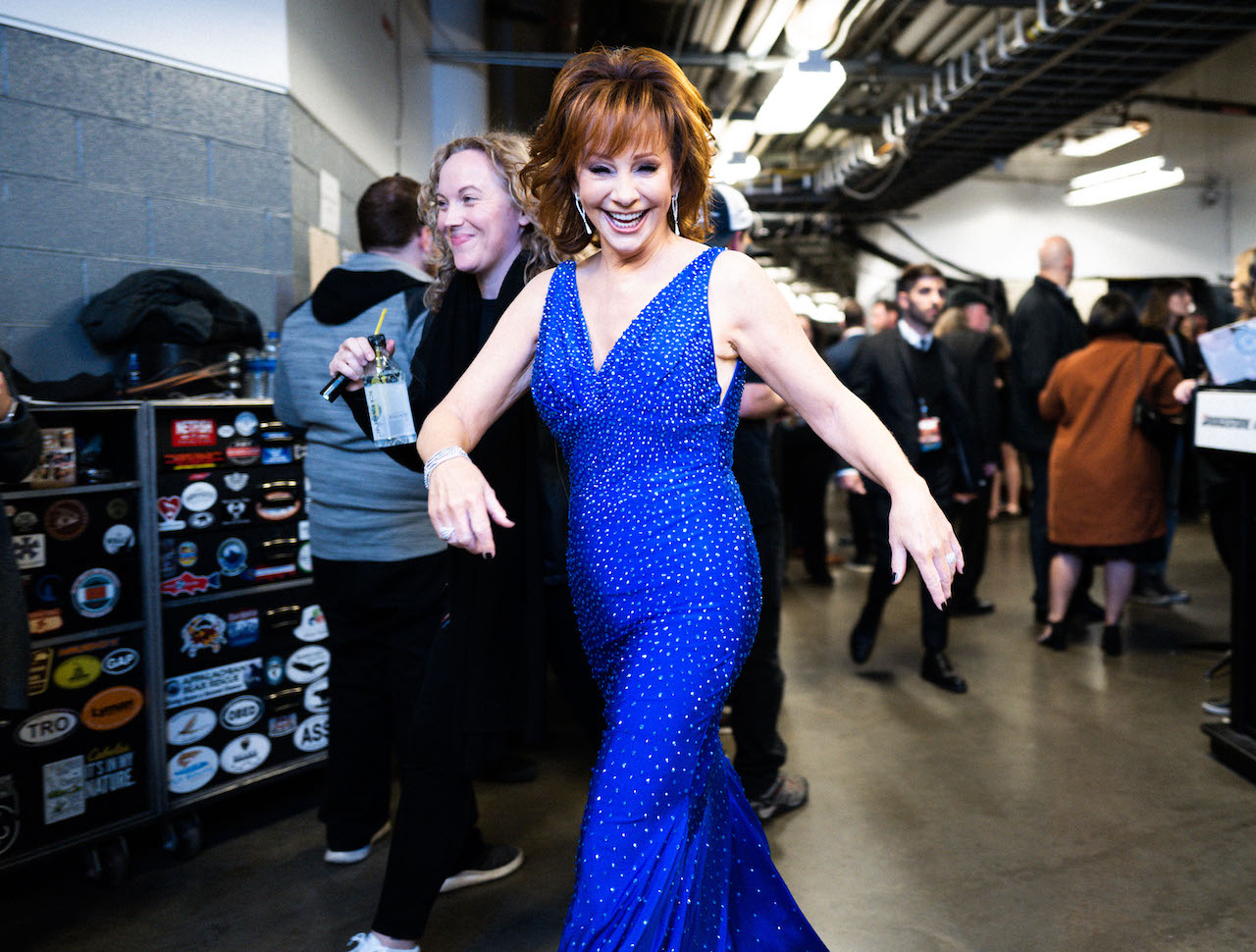 Reba McEntire and Narvel Blackstock's divorce created shockwaves
McEntire and Blackstock married in 1989 and split in 2015. She said the divorce wasn't her choice but it was something she didn't fight against. If a divorce would make Blackstock happy, then she wanted to go "play somewhere else."
But the untangling from Blackstock changed her life in a few different ways. Namely, he wasn't the only person who left her life at the time. And he was also her manager.
McEntire explained the situation, as reported by PEOPLE. "Things started going south with my marriage. Narvel Blackstock, my manager and husband at the time," she said. "We got a divorce, and the shocker of it all was, there were four people who were taking care of all my business."
She shared, "I had my production manager who left, I had my CEO who left, my manager and husband, and my father had died. So four men who were rock and pillars of my world were gone."
Reba McEntire 'started taking over signing the checks' after divorce from Narvel Blackstock
After evaluating her life in the aftermath of all that loss, McEntire knew she was going to need to step into new roles to keep herself going. She did just that, and she makes it seem simple. She said "it was a huge, huge change" for her, and it wasn't easy at all.
The iconic country singer was learning new things all the time throughout the process. "I started taking over signing the checks and then I started realizing how much water cost, and the electric bill, and all the things that was going on in my life," she said. "I made the money, I brought it home."
Reba McEntire's advice for others going through similar situations
McEntire relied on her faith and made it to the other side. "Everything that I was dealing with privately, personally — I had to run it all through God," she explained. I had to say, 'OK big boy, I can't handle this. This is way over my pay grade — I don't know what to do.'"
Though she'll never forget some of what Blackstock did in their marriage, she's happy to have moved on. And she wants others in similar situations to know they can pull through, too.
She said, "If someone walked up to me and said, 'Reba, I'm going through a situation like you did — what's your advice?' I would say, 'Go home, regroup, and listen to see what you're supposed to do next.' Rally friends around you, good positive friends that have your best interests at heart — which I did — and you will survive."