Reba McEntire Thinks Age 50 Is a 'Wonderful Time for a Woman'
Country star Reba McEntire turned 67 in March 2022, and she's seemingly kept a great attitude about adding decades to her age. After turning 50 in 2005, the country superstar said she "absolutely loved" where she was in her life and called it a "wonderful time for a woman." But she didn't just find personal joy in the day. She also celebrated the new decade with other people in mind.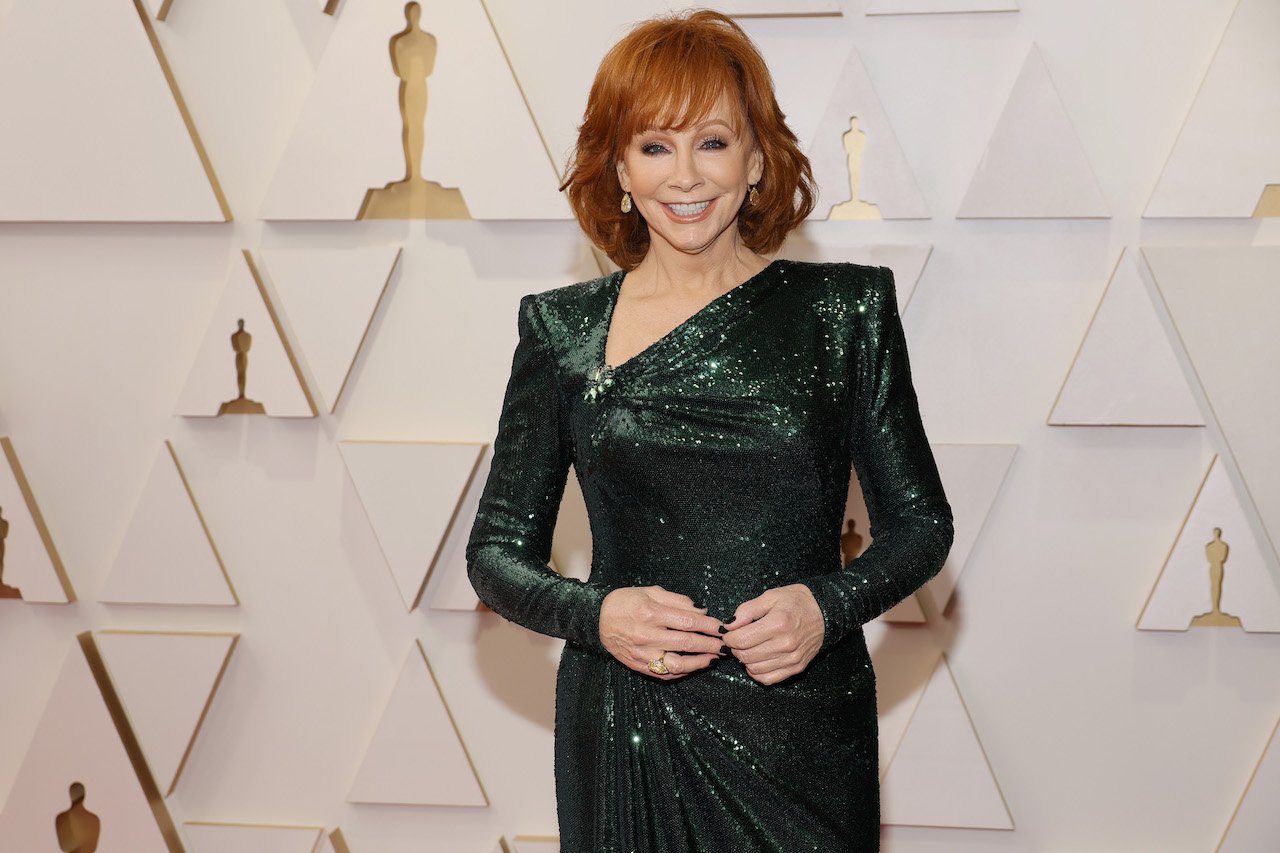 Reba McEntire found a new 'chore' that came with age
While speaking with People in 2019, shortly after she turned 64, McEntire said she stays in a young state of mind by remaining active. She shared, "I don't like to be bored."
"If I'm at home by myself, I can take apart a closet, clean out a drawer, just find something to do," she explained, "or just get outside on my porch swing and read a book or play a game on my phone."
The "Fancy" singer also still tours, and she continues to take care of herself the same way she always has. She said she watches what she eats, gets plenty of rest, and drinks lots of water. "It's a chore," she said. "I used to be able to drop 10 pounds in a week by getting off fried foods and bread, and now it just takes so much."
But despite it taking "so much" to lose unwanted pounds, McEntire said she's happy to meet milestone ages.
Reba McEntire thinks age 50 is a 'wonderful time for a woman'
McEntire told Larry King on CNN's Larry King Live that she felt "great" about being 50. She said it was a day she looked forward to, to which he pointed out some others dreaded the age.
But the country singer said she happily celebrated five decades for those she loved who died before arriving at their fifth decade.
"… There's many of my friends and family who didn't get to see 50 years old," she explained, "and so, I'm celebrating for them too."
She also said, "I think [50 is] a wonderful time for a woman. I have learned a lot about myself and come to deal with a lot of things that, at first, bothered me. But now, I absolutely love where I am in life."
"I'm busier, probably, than I've ever been, and I have lots of wonderful friends. My family … are all still, you know, very close. We're all still very close."
At the time, both her parents were still alive, for which she knew to be grateful. "So, what more can you ask for?" she concluded.
Reba McEntire thought age 64 felt like '35, maybe 40′
McEntire didn't lose her positive outlook on aging with another decade. Soon after turning 64, she told People, "I feel 35, maybe 40."
According to her, times are changing. "Used to be [you turned] 60 years and one foot was in the grave," she added. "Now, maybe 85 is one foot, maybe 95."
Though her mother died in 2020, she used her as an example of someone who kept her "spunk" well into her golden years. "My mama's 92," she said. "She still drives herself. She lives by herself. She's spunky. She's frisky."
In the end, McEntire said she is simply thankful for all she's done and every day she has. "And I realize that anything can happen in the blink of an eye to change your circumstances," she concluded.
RELATED: How Reba McEntire Cleared up 'Rumors and Misinformation' About Her Band's Tragedy