Reba McEntire Thinks It Would 'Be a Hoot' for a Fellow Country Legend to Play Her in a Biopic
Reba McEntire said she thinks it would "be a hoot" for a fellow country music star to play her in a biopic about her life. But who did she choose for the honor?
Country queen Reba McEntire is a pop culture icon, which means she might be a good candidate for a biopic in the future. And the thought might have crossed her mind since she shared an idea about which fellow country legend she thinks would fill the role best. Who did the "Fancy" singer say she thinks should get the honor?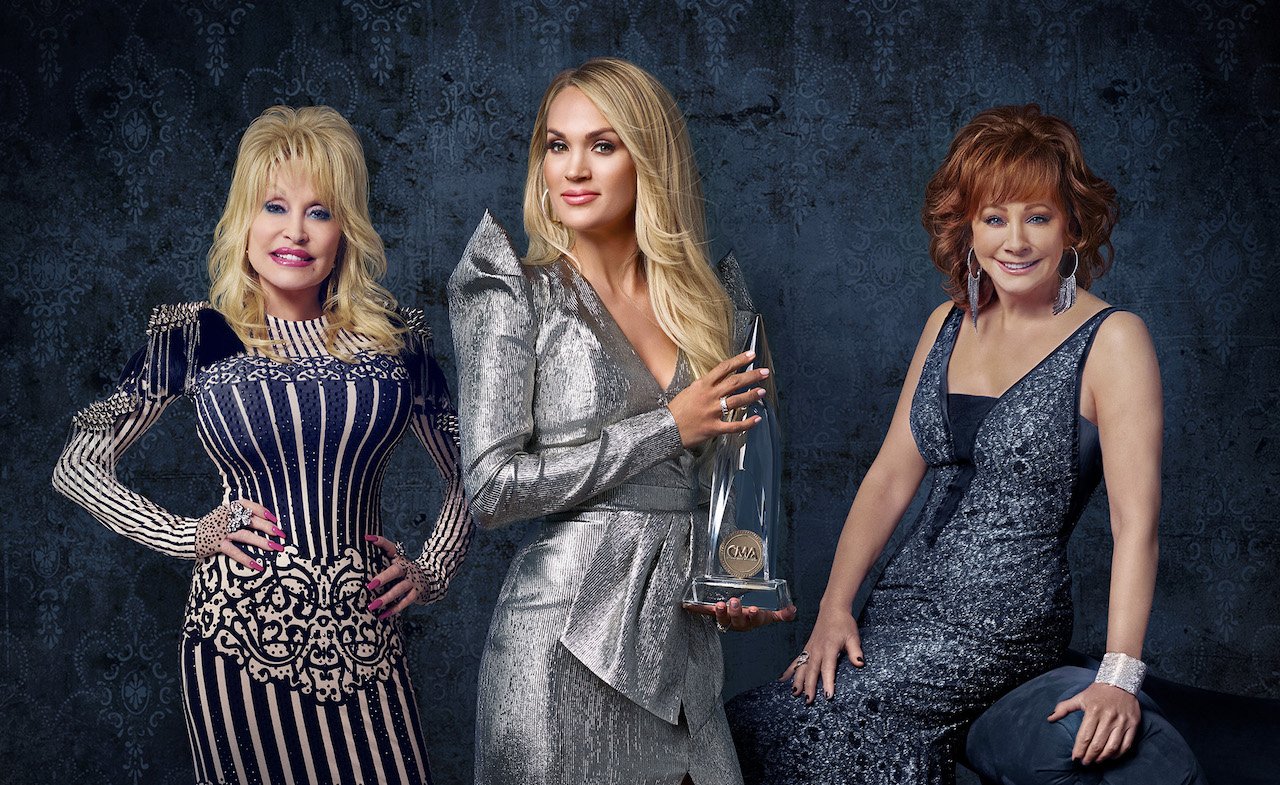 Reba McEntire's life would make an interesting biopic
Almost since she was born in Oklahoma, McEntire knew how to work on a cattle ranch and how to work a horse at a rodeo. She once dreamed of being a world champion barrel racer but changed her mind when she was discovered for her iconic voice.
The star married young to Charlie Battles, an older husband with two kids. They worked a ranch together and he became an integral part of her early career. She wrote in her autobiography, Reba: My Story, that he grew possessive of her and resentful of her success as the years passed.
They divorced, and she married Narvel Blackstock, who was managing her. He also was a married father, and the tabloids alleged she was a "homewrecker," though she contended that wasn't true. She addressed the allegations directly and published the details of the beginning of each relationship, according to her.
As her fame skyrocketed, she and Blackstock had a child of their own, Shelby Blackstock, in 1990. But in 1991, her world was rocked by tragedy when a plane crash killed eight team members. Seven of them were musicians in her band, leaving the devastating task of replacing them to maintain her career.
In 2015, Blackstock ended their 26-year marriage, something McEntire reported she didn't want in any "shape, form, or fashion."
But she's experienced many beautiful things, too. Lately, there's her relationship with Better Call Saul actor Rex Linn. So, all that being said, her life story would make an interesting film. And she shared a thought about who would be a good fit to play her.
Reba McEntire thinks it would be a hoot for her friend Dolly Parton to play her in a biopic
When asked, McEntire shared a hilarious idea about who should play her in a biopic about her life, should it someday come to be.
"Dolly Parton," she responded with laughter during an interview with Audacy. "She'd be funnier, prettier, sassier and everything more than me. So I think that'd be a hoot."
Of course, Parton has the acting chops. But there might be question about whether she'd go red for the part.
Reba McEntire has a sweet friendship with Dolly Parton
McEntire was a fan of Parton and recalled the very first time she saw her in person at the Grand Ole Opry, though they didn't meet that night.
Following that plane crash tragedy in the '90s, Parton reached out to McEntire and offered her support and assistance in rebuilding her band. The two icons have been more personally acquainted ever since. But, interestingly enough, they didn't record a song together until 2021's "Does He Love You."
Parton told Twitter she stepped into "Jolene's" shoes when McEntire asked her to sing the part of "the mistress" for the song. So, maybe there's a chance she'd be willing to play an even more famous country redhead if she asked.