Reba McIntire Reacts to Her 'Barb and Star Go to Vista Del Mar' Cameo: 'Really?'
Audiences discovered Barb and Star Go to Vista Del Mar over Valentine's Day weekend. The comedy stars Kristen Wiig and Annie Mumolo as friends Barb and Star who find love and save the day on a vacation to Vista Del Mar. Audiences also discovered a cavalcade of cameos, and Reba McIntire is talking about hers. 
[Spoiler alert: This article contains spoilers for Reba McIntire's cameo in Barb and Star Go to Vista Del Mar.]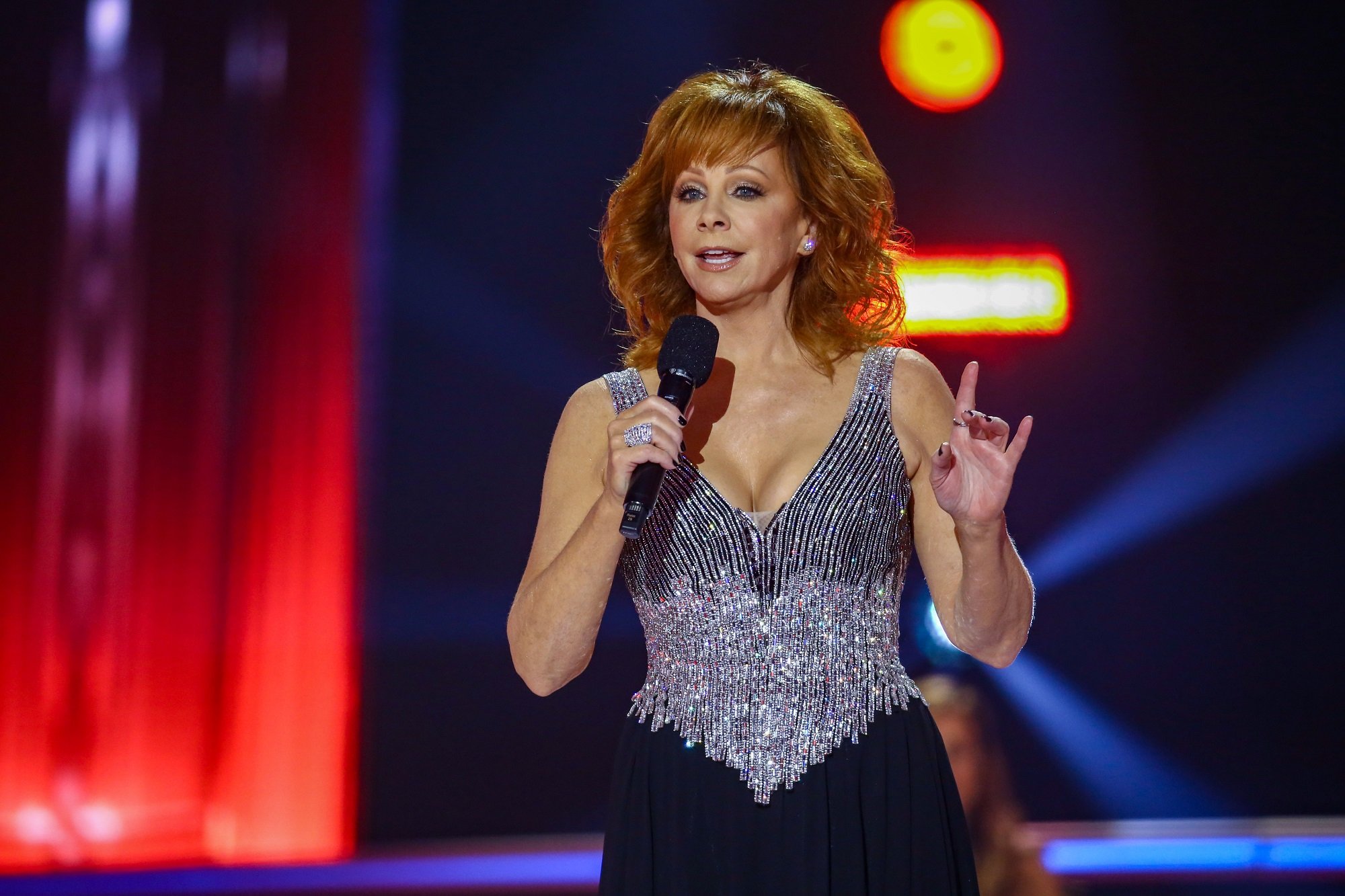 Lionsgate released new soundbites on Feb. 17. One of those soundbites was McIntire discussing her role in Barb and Star Go to Vista Del Mar.
The 'Barb and Star' trailer didn't give away Reba McIntire 
Team Barb and Star Go to Vista Del Mar waited until after the film's opening. Now, Mcintire discussed her cameo, including her first reaction reading the script.
"I was reading this and I thought, 'Man, this is funny. Now, what part am I going to play?'" McIntire said. "So I read the email again, went back to the pages where I am of course. That's what you look for and then you start from the very beginning and read it all. It was hysterical, very funny and one of those type of parts that you go, 'Really? A sea ghost, okay.' Then you read it again and go okay, I'm in. I loved it."
Reba McIntire on the sea ghost who helps Barb and Star
Barb and Star were just looking for a getaway in Vista Del Mar. They never expected to find romance with Edgar (Jamie Dornan), let alone save the world. In the film's climax, they see a vision of McIntire giving them one last push.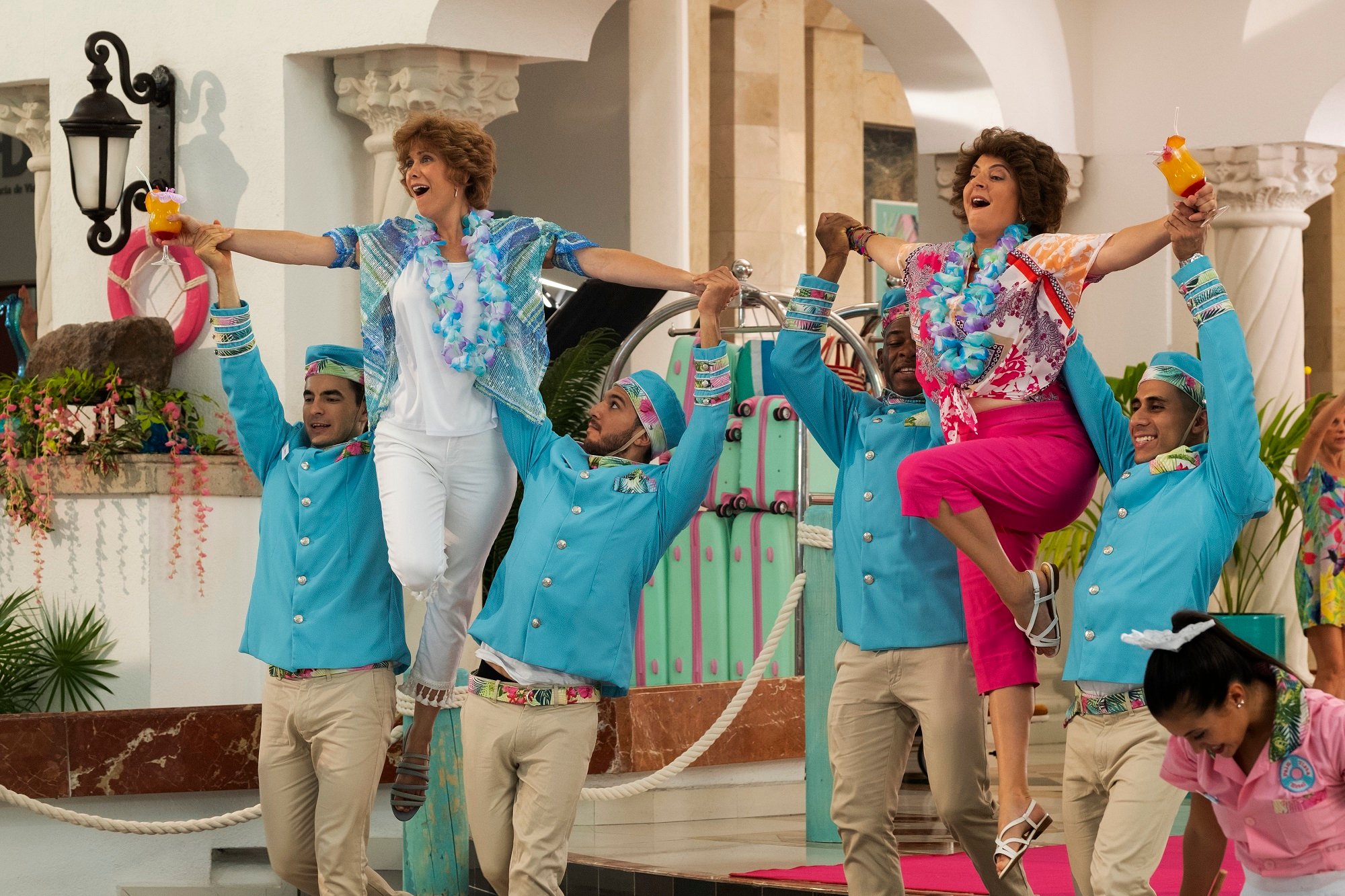 "I think a sea ghost or a sea spirit is sort of like a mermaid," McIntire said. "I don't know why we're not calling it a mermaid because that's pretty cool, except I don't get to wear the bottom part of the mermaid outfit. You never see it but I am a water spirit. I don't know what the difference is."
How Kristin Wiig and Annie Mumolo asked her to play the sea ghost
McIntire went over the details of how she ended up in Barb and Star Go to Vista Del Mar. Mumolo and Wiig reached out directly. They had written the script as well as playing Barb and Star.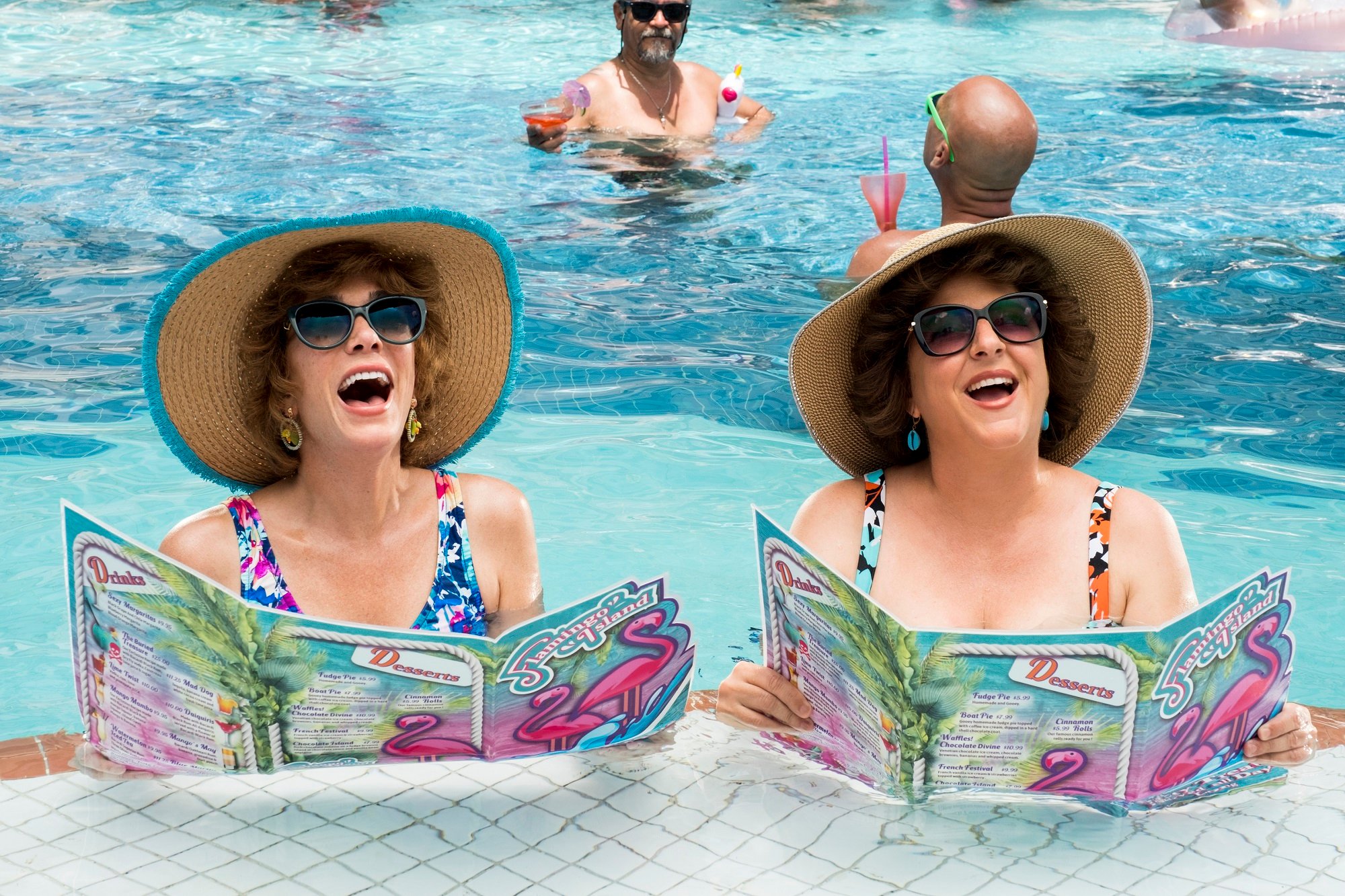 When I first heard about the project, I was thrilled to death they even considered me. I got it in an e-mail from my manager Clarence Spalding from the agency WME. There was an e-mail letter from Annie and Kristen saying how much they would love for me to be a part of this movie. I thought, 'Oh my gosh, how many people get letters from these two very funny talented women?' I was in Caesar's. Brooks and Dunn and I do a residency in Las Vegas at Caesar's so I was there doing a show.

Reba McIntire, Lionsgate soundbite, 2/17/21
Reba McIntire's water spirit has a name
Barb and Star Go to Vista Del Mar gets even wackier. McIntire is not just a random vision. She plays a character Barb and Star have built up the entire movie.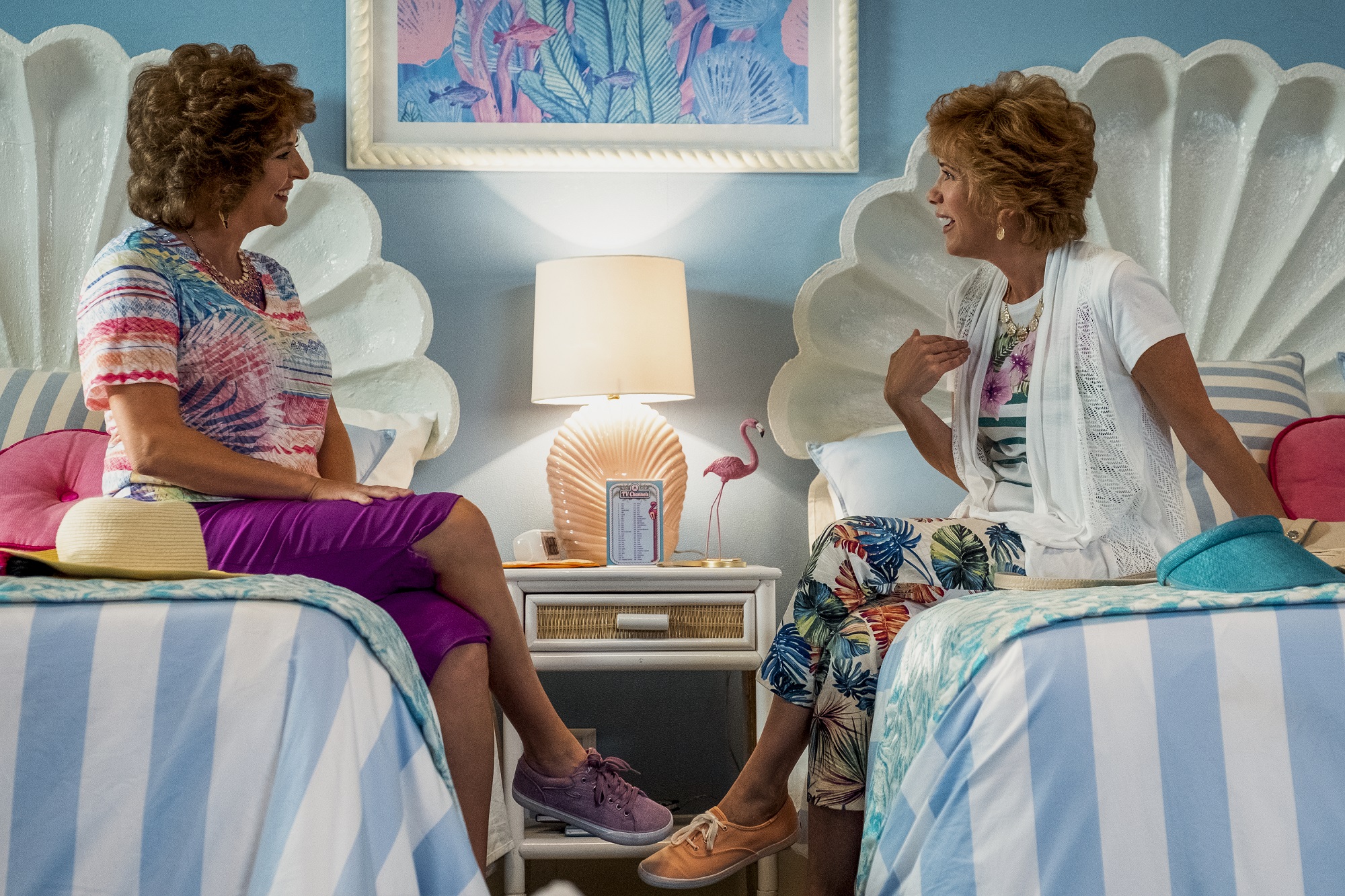 "I play Star and Barb's imaginary, I think, a hero friend, somebody named Trish that they really want to be great friends with," McIntire said. "They've got this imagination friend that is Trish and that's who I become. Trish is somebody that Barb and Star have come up with and it's so funny that they both like the name Trish. So they are making up this person in their minds and finishing their sentences with 'Her favorite number is four and she likes this.' It goes on almost the whole flight coming from Nebraska."