Recent Photos of Meghan Markle and Prince Harry Show They're Thriving in Canada
The world watched the royal wedding of the Duke and Duchess of Sussex on May 19, 2018. The expectation was that they would spend decades as public royals; however, this was not what they wanted.
While lots of people would probably love to move farther away from their in-laws, most people don't move to another country. This is just what Meghan, Duchess of Sussex and Prince Harry announced they would be doing in a surprise Instagram post in January. From recent photos, it looks like their move to Canada is going well.
Meghan and Prince Harry's move to Canada
Meghan and Prince Harry met in London in 2016 before getting engaged in November 2017. They married on May 19, 2018, and their son, Archie, was born a year later.
In early January, the Duke and Duchess of Sussex announced they planned to "step back as 'senior' members of the royal family." They would split their time between the United Kingdom and North America, focusing on their family and their financial independence.
They've now given up their royal titles and are spending time on Vancouver Island. They spend their time with charity work, hiking, and cooking. They've been enjoying hanging out with Baby Archie and their dogs.
Analysis from two body language experts says they're relaxed and happy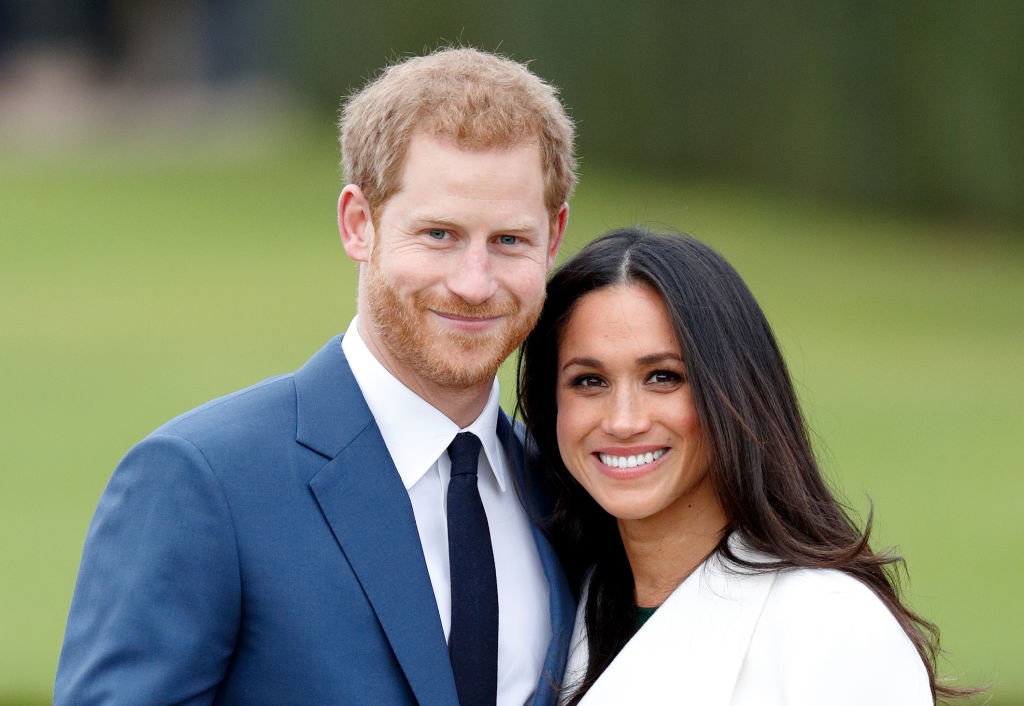 To compare the effects on the couple between life in the palace versus life in Canada, Women's Health worked with two experts to analyze Meghan and Prince Harry's body language in photos. The experts were Jane Greer, Ph.D., a marriage and family therapist and the author of What About Me?, and Terri Orbuch, PhD, the author of 5 Simple Steps to Take Your Marriage From Good to Great and a professor at Oakland University in Michigan.
Both noticed that while Meghan and Prince Harry look happier in Canada, they've had a strong relationship all along. In a photo from their first public appearance after moving to Canada, Orbuch says they look "relaxed and happy."
Prince Harry looks less stiff than he used to. They're also moving together as though toward the same goals. They're both stepping forward while smiling and holding hands.
Experts say they have a strong and happy realtionship
While they may be more comfortable in Canada than they had been before, the experts point out that the two have always had a strong, loving relationship. In a photo from just before they moved, Meghan looks at Prince Harry lovingly, listening carefully as he speaks. Orbuch says her body language shows their move wasn't a result of any difficulties in their relationship.
In other photos, Meghan holds Prince Harry's arm with both of her hands. Orbuch says this demonstrates how much she trusts him. Prince Harry especially is always looking to make sure Meghan is near him.
In one photo, he looks back toward her as they walk a few paces apart. In others, he keeps his hand on her back as they walk. Greer says when Prince Harry is slightly behind Meghan, he is showing he's her support system. And, when he walks slightly ahead of her, he's there to absorb the burden for her.
They've always looked happiest when they've been on their own, away from protocols. In a photo from South Africa, the two stand close enough together that their bodies are touching. They are often seen touching, holding hands, or walking in step, something Greer says shows their compatibility, harmony, and matching goals.
The two have also looked happy when focused on Baby Archie. In a photo from a polo match, both Meghan and Prince Harry gaze at Archie. Prince Harry's feet both point toward Meghan and Archie, showing he is focused on them.
With their strong foundation, it looks like their move to Canada and away from the strains of palace life and the British tabloids will only serve to strengthen their family and bring them happiness.