Recent Royal Scandals Are Making 'Megxit' Look Like a 'Walk in the Park,' Expert Says
The royal family has been dealing with multiple problems at the same time. According to a royal expert, these current issues make 'Megxit' from 2020 seem insignificant by comparison.
Although many royals try to safeguard their private lives, this does not make them immune to scandals. In fact, the royal family is currently experiencing a few big ones at the same time. According to a royal expert, these scandals make "Megxit"—Prince Harry and Meghan Markle's exit in 2020—look like a "walk in the park."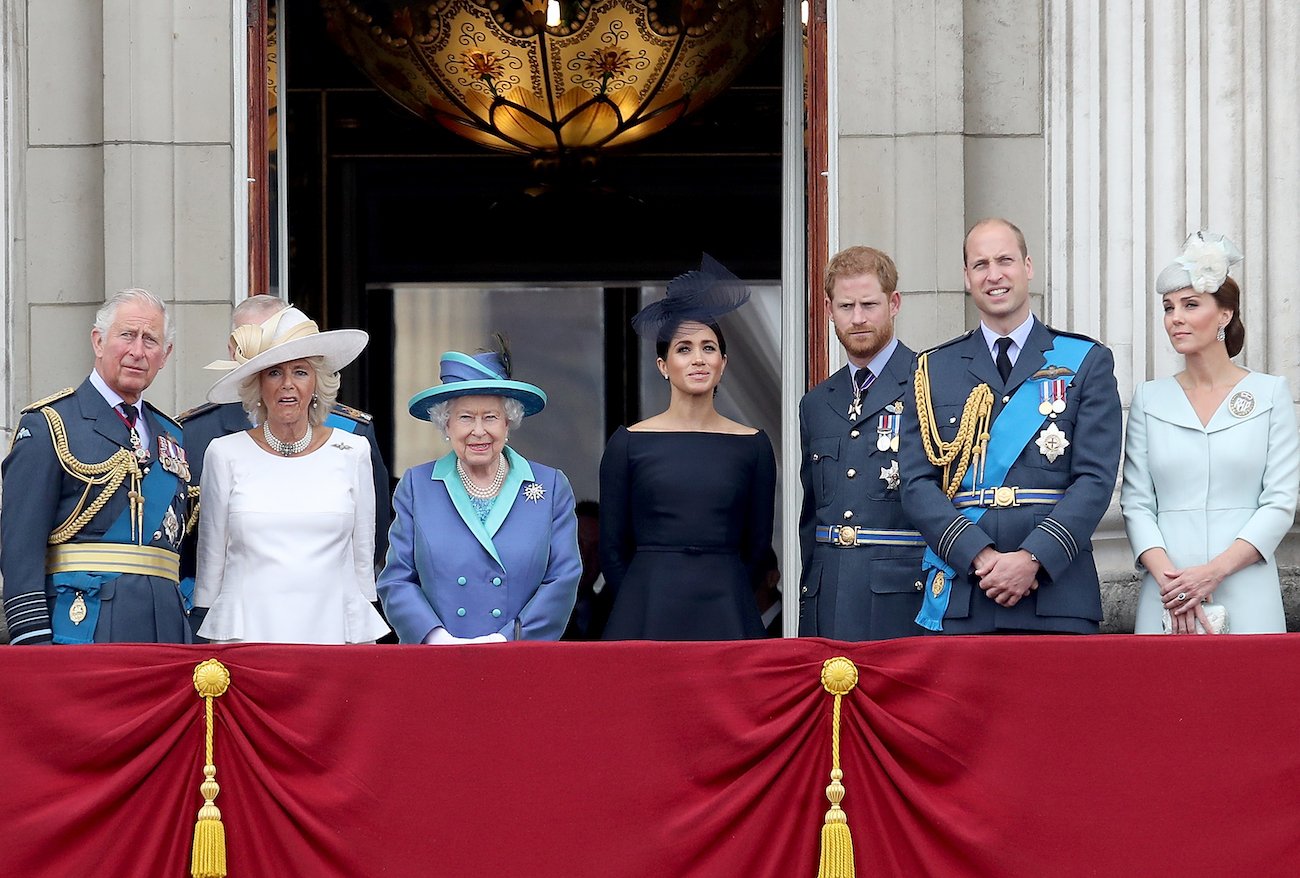 What scandals have the royal family been dealing with?
The biggest scandal concerns Prince Andrew and his sexual abuse allegations. Andrew was linked to convicted sex offender Jeffrey Epstein, and Andrew has been accused of sexually abusing a woman named Virginia Giuffre when she was a minor. Giuffre recently brought forth a civil lawsuit against Andrew, and the prince got stripped of his royal titles. Andrew reportedly reached an out-of-court settlement with Giuffre.
Meanwhile, Prince Charles' charity, The Prince's Foundation, has been accused of promising a knighthood and British citizenship to a donor from Saudi Arabia. The Metropolitan Police has launched an investigation into this alleged cash-for-honors matter.
This year will also see the release of Prince Harry's memoir. Many sources believe that Harry is estranged from some members of the royal family, which means the memoir could include stories that paint the royals in a negative light.
The scandals are making 'Megxit' look like 'a walk in the park,' expert says
A panel of experts discussed these issues plaguing the royal family on a new episode of Mail Plus' Palace Confidential.
"This must be total chaos behind the scenes," host Jessica King said. "I mean, the PR—the palace must be going into overdrive."
Journalist Charlotte Griffiths agreed, saying, "I know, it's just one thing after another. And it makes Megxit look like a breeze, a walk in the park, doesn't it? It's just complete turmoil for them."
Meanwhile, writer Guy Adams looked at Charles' scandal specifically and shared that, thanks to other things going on, it is not getting as much media attention. "It's not even the most important royal story of the week," Adam said. "It's the second."
Queen Elizabeth tested positive for COVID-19
Another recent development concerns Queen Elizabeth's health. On Feb. 20, Buckingham Palace announced that Her Majesty, who is 95 years old, had tested positive for COVID-19.
"Her majesty is experiencing mild, cold-like symptoms but expects to continue light duties at Windsor over the coming week," the statement read. "She will continue to receive medical attention and will follow all the appropriate guidelines."
This came after Prince Charles and Camilla Parker Bowles both tested positive earlier this month. According to a source who spoke to CNN, COVID-19 has been making its way around the royal households.
"A number of cases have been diagnosed in the Windsor Castle team," the insider said.
This past year, Queen Elizabeth's health has made a lot of headlines. In October 2021, she had a short visit to the hospital, though the specifics of her visit were not released to the public. Her doctors reportedly advised her to rest for some time, and her trip to Northern Ireland was canceled. Given Her Majesty's age, it is not surprising that she has been experiencing health issues, and onlookers have been talking more about Charles eventually taking over the monarchy.