Here Are the Most Recently Released Marvel Movies Available for Streaming on Disney+
If you love Marvel movies 3000, this streaming platform has you covered. While a number of movies appeared on Disney+ at its launch date, the company released more Marvel content periodically, including Academy Award-winning films like Black Panther. Here are some of the most recently-released Marvel movies available for streaming on Disney+.
'Black Panther'
Although fans first met T'Challa during Captain America: Civil War, the hero got his own film in 2018. Since its release, Black Panther became one of Marvel's most popular films, even earning the studio a number of Academy Awards for Costume Design, Best Original Music Score, and Best Production Design.
Due to a "pre-existing agreement," Black Panther was not available on Disney+ at its launch date. It wasn't until early 2020 that this film made the switch to Disney's streaming platform, where it remains for subscribers to binge-watch.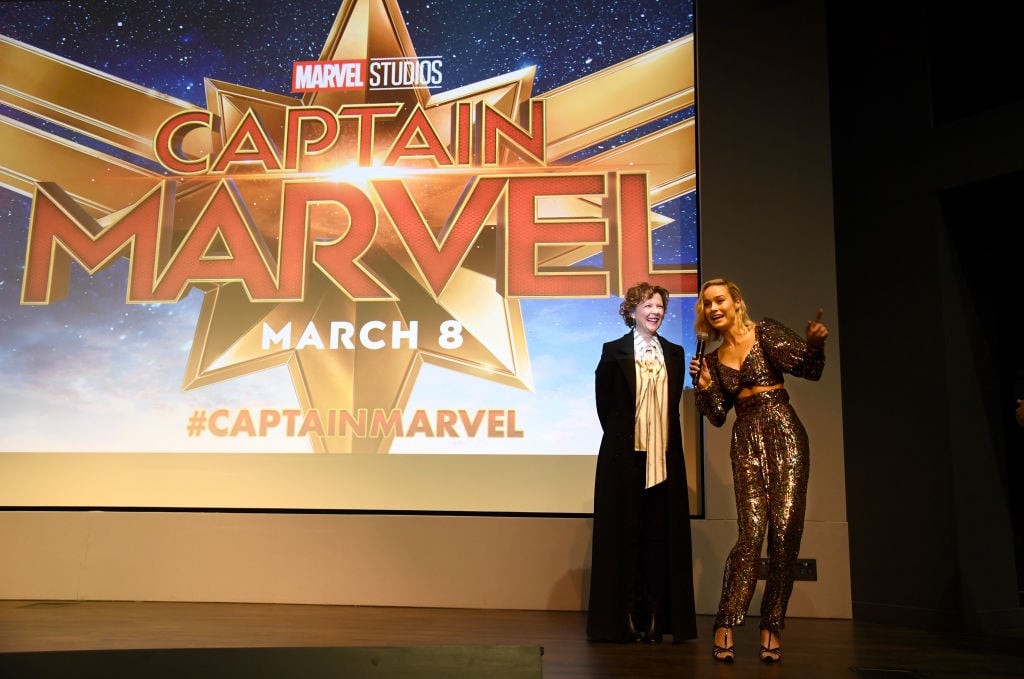 'Captain Marvel'
She's always going further, higher, and faster. As one of Marvel's most recently released films, Captain Marvel premiered during 2019, earning the studio over $1 billion in box office sales. The movie introduced viewers to the powerful and headstrong U.S. Air Force pilot, Carol Danvers, as she met Nick Fury and started her journey as one of the galaxy's strongest heroes.. 
The character then appeared in Avengers: Endgame, joining the Avengers in the fight against Thanos. This movie became available on Disney+ at its launch date, premiering in cinemas only a few months prior. 
'Avengers: Endgame'
To say Avengers: Endgame was groundbreaking is an understatement. This film became one of the highest-grossing movies of all time, surpassing the box office sales of Avatar and Beauty and the Beast. 
Although it was originally slated for a December 2019 debut on Disney+, the company made this movie available for streaming during November 2019, on the streaming platform's launch date. It continues to be available for binge-watching with a subscription to this service. 
Other Marvel movies available for streaming include Guardians of the Galaxy, Thor: Ragnarok, Captain America: The Winter Soldier, Iron Man, Captain America: The First Avenger, Doctor Strange, and Ant-Man. Disney+ also has plans to release original Marvel content, although television shows like The Falcon and the Winter Soldier, Loki, and WandaVision are yet to be released.
'Avengers: Infinity War' and 'Ant-Man and the Wasp' join Disney+ during 2020
Although Disney technically owns the Marvel franchise, there are still some movies missing from the streaming platform. That includes Avengers: Infinity War and Ant-Man and the Wasp, both of which are currently available for streaming on Netflix. 
They will, however, make the switch to Disney+ in the coming weeks. Marvel's Avengers: Infinity War joins the Disney+ streaming library on June 25, 2020. Ant-Man and the Wasp joins the Disney+ library on July 29, 2020.
There's no word regarding when, or if, the Spider-Man movies will be released on this streaming platform. Spider-Man: Far From Home, starring Tom Holland and Zendaya, is one of Marvel's most recent cinematic releases, premiering just a few months after Avengers: Endgame.
To learn more about Disney's subscription service, visit their website.